Discussion Starter
·
#1
·
Did a little horse trading via Armslist...got something that just isn't all that common.
S&W 681-1; the fixed sight version of the 686.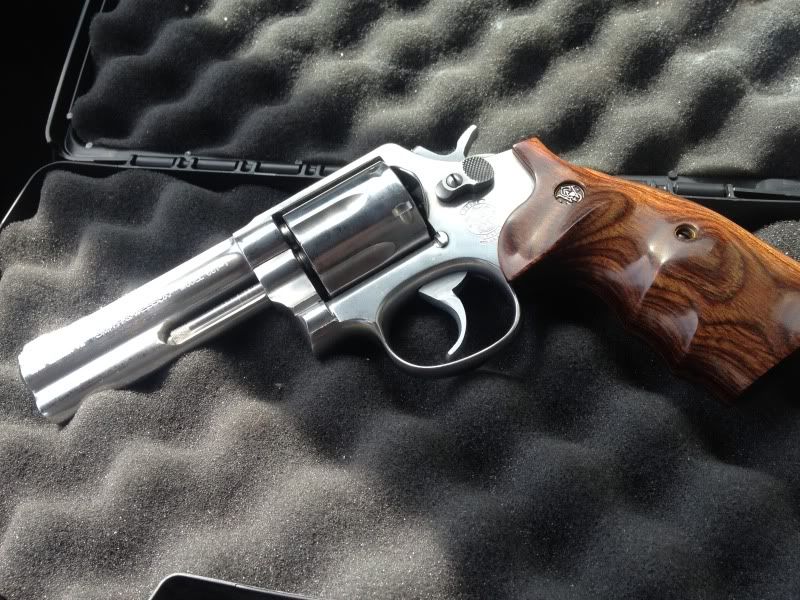 Almost all of these you see are cop trade-ins; this one is either ex-Paris Police Nationale or a Canadian Wildlife Service...there's some Australian Highway Patrol ones on the market right now, but every one of those are pretty much beat to crap. When the seller got ahold of me, I was hoping it was a former MN State patrol; I have been told that they issued 681's right before they switched to autos...
This one is solid; locks up tight, hardly a turn line on the cylinder.
It'll keep my 686-1 company...as well as my 65-3...