Discussion Starter
·
#1
·
I finally had time to sight in my crimson trace laser and try it out at the range...
I have to say I love the laser... it works as advertised and in a real life situation can hopefully give me an edge I may not otherwise have....
I carry it in a crossbreed holster designed for the laser..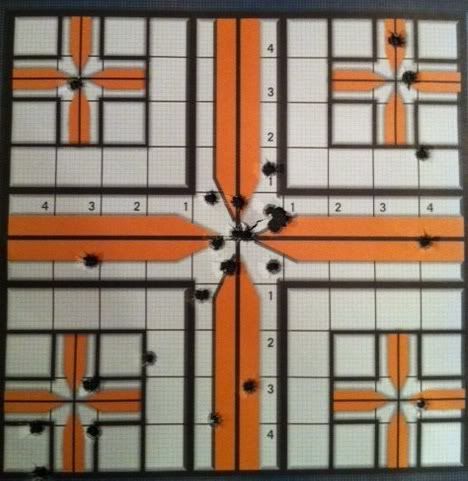 this was shot from 15 feet... controlled slow fire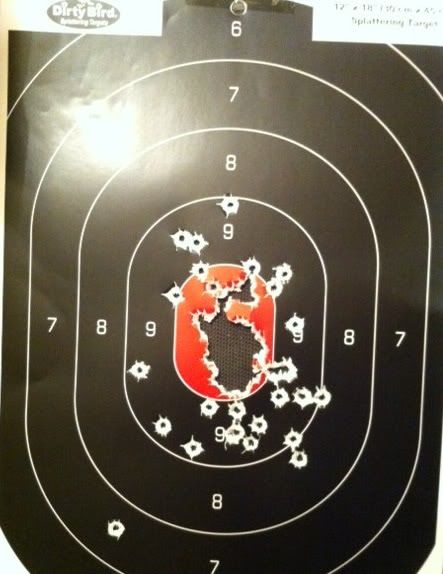 this was shot at 15 feet, 3x13 round mags and 1x19 round mag rapid fire (less than second per round)
All shots landed on paper.. most went through the ragged hole in the middle