Discussion Starter
·
#1
·
Ok. so many (all?) of us have read about the problem associated with some XD's in 45 ACP. There are several threads with some kinds of reasons why & solutions offered and many, many more with complaining.
I took it upon myself to see if I could do something ro remedy my problems. The first 2-300 rounds, my XD fed & extracted everything with no complaints, hiccups, or problems. Then it wouldn't feed steel cased ammo reliably at all. It got worse & worse. From what I can gather, maybe my mag springs wore out really early. One of the rumors is that they came with "bad" mag springs. Fine. I sent mine back for new replacements. Not a problem. So far they have functioned fine. I haven't tested the new ones much with steel cased ammo yet, but they functioned fine for now with the limited steel ammo run through them.
I bought 4 mags from a member here. I have no complaints about him, the mags, or the transaction. The mags ran fine at first, but quickly degraded to misfeeding very frequently (3-4 times per mag). I didn't really feel like sending them back to SA for replacements, so I dug back into the old threads to see if there was anything I coudl on my own. I decided to not buy the extra power mag springs and try a slightly different solution. I saw that the 45 GAP mags had a "smile" in the front of the mag. Soooooo,...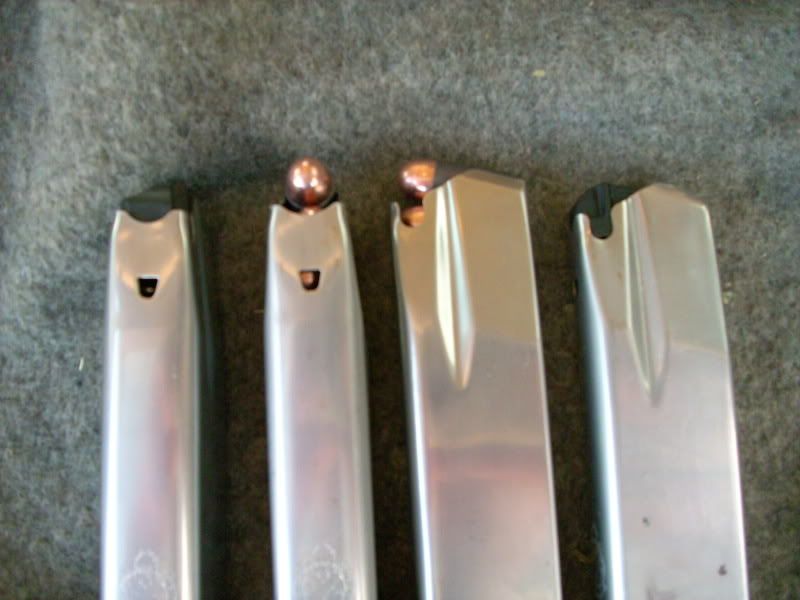 The smile is .5" wide and .1" deep. I don't know what radius you would use to achieve this, but that is what I came up with from measuring pivctures of 45 GAP mags and comparing it to my mags.
I had the machinist here at my work do all 4 mags for me (for free). I am contemplating having the other 3 done, but if they exhibit feed problems, then I will try the extra power springs and see how that really works.
I took my XD, 150 rounds of steel cased amo form Herter's, and the 4 modified mags out on Sunday afternoon. I tried shooting with proper grip, about as limp of a wrist as I could keep hold of the pistol with strong hand, weak hand, and both hands to see if a loose, improper grip would help misfeed ammo. I tried slow & control rates of fire, and also as fast as I could pull the trigger.
All 4 mags performed falwlessly. They fed every bullet in them with no problems. I had two other malfs that I asked about in another thread. They had nothing to do with the mags.
I noticed something else about the mags. They seemed to load easier than before the notch was made. My bias...? Maybe.
The real bad fliers were from the ultra loose grip.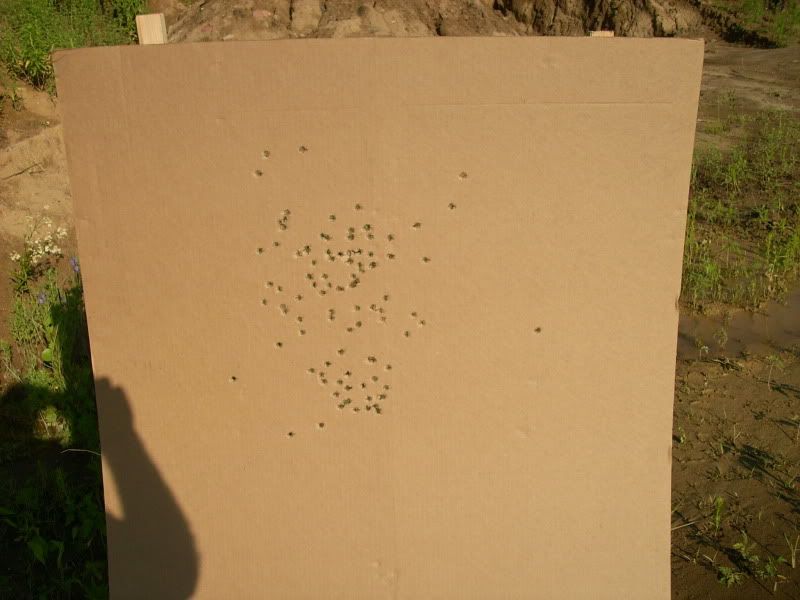 I had asked several people if they would be willing (or able) to help void my warranty by welding a little bump on the underside of the slide, but I had no takers. Yes, I was/am desperate to make my pistol reliable. It's my only one that I have that I could CC. No bother. I went with the free option first, and it has seemed to have solved my feeding issue that XD45 has.
Discussion...? Questions...? I hope I can answer them, but there are others around here who I hope see this and chime in to help us out.
Remeber,... you can complain, but why not do us all one better and try to help us out.