I wanted opinions on this and dont seem to get much. Please post valuable comments, not IT SUCKS, or COOL. Say what you don't like or do like about it. I did this for two reasons, 1) the finish was so worn on one side that it was getting surface rust anytime I wore it in my SOB holster so I figured I would refinish it and if I am going to refinish something I am going to do it with something unique, and 2) I figured if I ever get deployed to Afghanistan where they are issuing multicam fatigues, I would prefer to have my own weapon than that POS M9.
So it was a 2 fold reason for this paint job.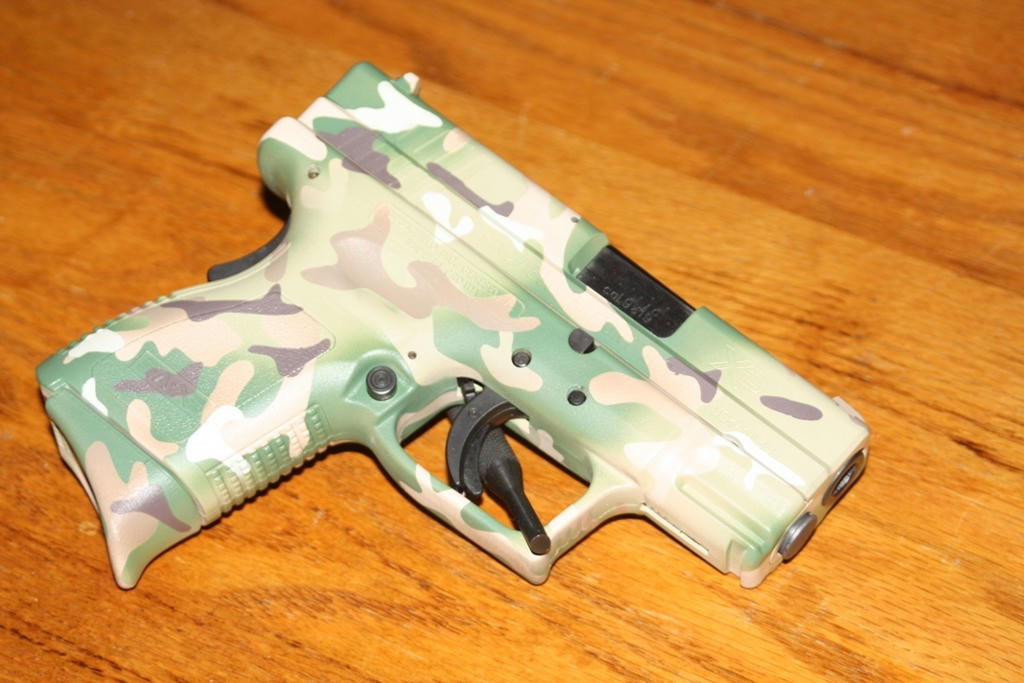 The flash did make it a little on the bright side. It is a little bit darker than it looks.
Here is a better picture along with the other one.