SPF
Since my other thread went downhill and there were questions about the .40SW brass, I have revamped my pics and offer.
I have 950 once fired, mostly Blazer Brass and WWB, with some nickel plated Speer. I would like $35.00 shipped (USPS MO only) and if you want the other 68 + (questionable by some)pieces I'll throw them in too, if not just say so, and I'll leave them out. They look fine to me. I have sold my XD40 and don't need to save 40SW brass any longer. I shot 99% of this myself, that's why I kept it.
I have taken new pics and recounted them again. What you see is what you get, (unlike some people who post pics from websites of products that don't even belong to them).
The .223 brass is the same count as it was before, 138pcs.Mixed headstamp, LC, RP and Hornady. A friend and I shot most of it. I will add it to the above order, or ship it in the continental US for $10. USPS MO only.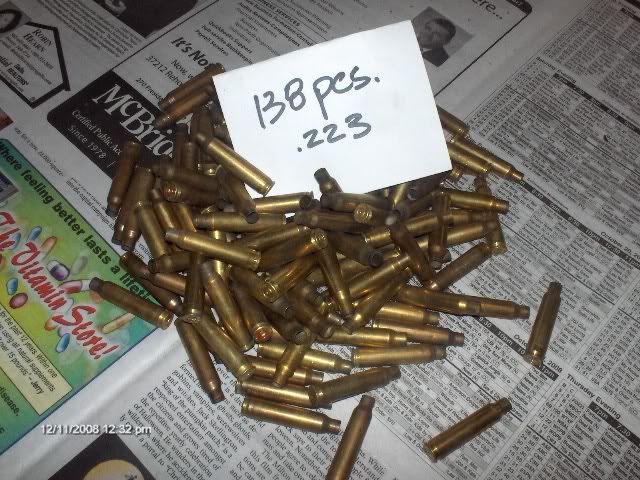 Thanks for looking and if you have any questions or offers or trades, please PM me.