I have a few I'd like to move, depending on what is offered.
First:
I have an NIB Waved Emerson CQC-8 Satin PE. This thing is still wrapped in plastic and also has the warranty card. Date on the blade is 2005, which means it DOES have the titanium locking liner. I can post a photo, but it looks just like any other brand new CQC-8.
I'm asking 150$
Second: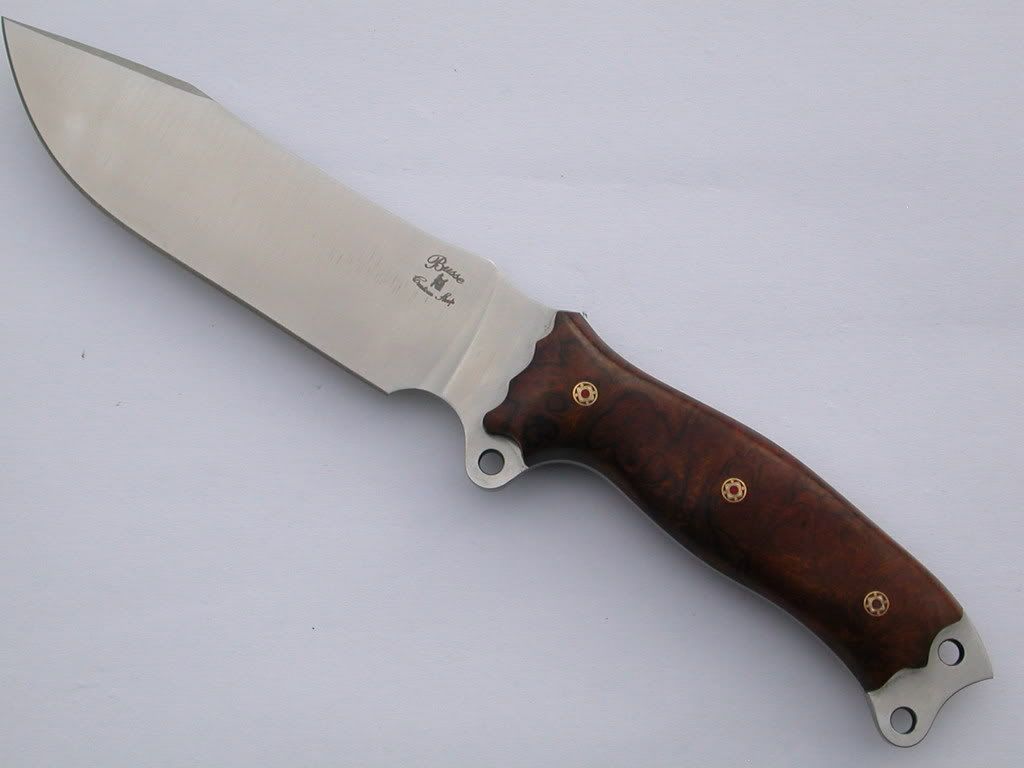 This is a 1/1 Busse Custom Shop Special Forces Natural Outlaw variant with a swayback, a bowie clip, Ironwood Burl slabs, and mosaic pins. Beautiful piece...and at one time was my grail, but now I'm looking to really only keep users, so my loss is your gain.
Sold!
Third:
(thanks George)
This is a minty-fresh original Busse Sabre-Ground SFNO in BBDC with standard black canvas slabs. I was looking at using this one, but it seems I have something else coming my way which may be better.
Finally:
The Busse Badger Attack Tactical LE (#39) here in this photo (middle) has never been used, but does have some kydex rubs from when it was sent to Rob Hummelbaugh at Survival Sheath Systems for a custom fitted sheath. VERY nice carry setup and great knife. This was actually my first Busse ever.
I am asking:
900$ OBO on the 1/1 SFNO variant
Gone!
700$ on the original Sabre SFNO
450$ on the BATACLE with sheath
All of these knives are already well below my cost. I may be willing to deal, but please don't try to bleed me.
Shipping/insurance is on me. PP fees are on buyer.
International sales will be determined by potential purchaser's reputation here on the board. Shipping/insurance will be on the buyer. I will be forthright on all customs forms.
I reserve the right to deny a sale for any reason
without explanation.
If you say you will take a knife, you are proffering that you are of legal age to own said knife, and that it is legal to own in your state/county/country of residence.
If you need to contact me regarding questions or a trade offer, please do so at JCres621 @ gmail . com, or PM me here.
Thanks,
Jason
IF you need references, please ask. I have plenty.