Discussion Starter
·
#1
·
Shot both the XD and the Ruger... Went very well... took my girl there with me.. her first time shooting and let me tell you... I was shocked.
Heres one of my best targets...
25 feet away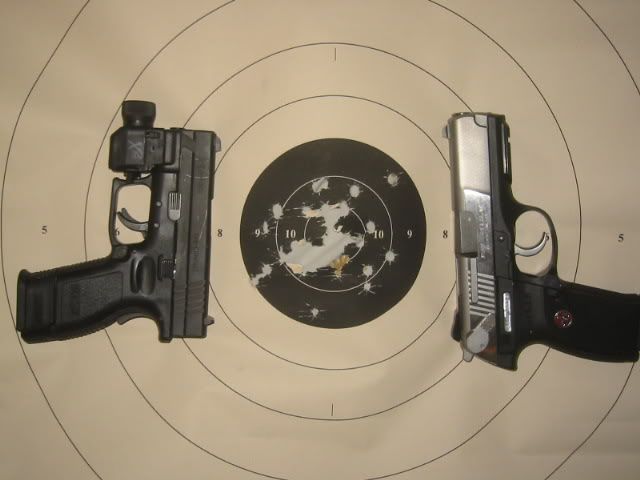 Here is my girls target at 9 feet away... she did very well.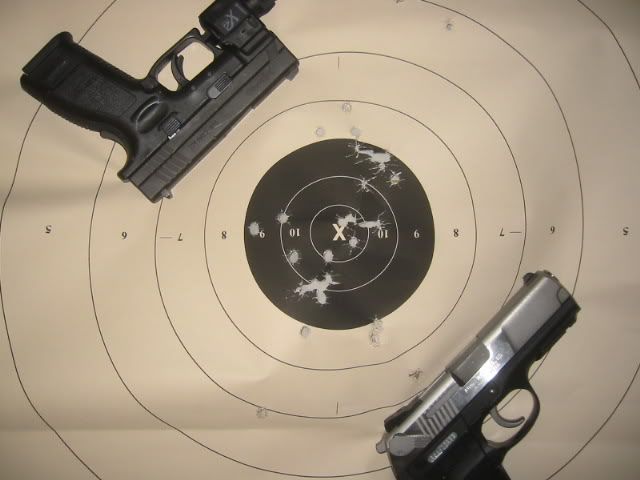 Oh, also I bought a pt111 taurus millenium pro 9mm.... I was like ok its nice, small and very easy to carry as a BUGBUG.
Well took it to the range and hated it.. VEry un reliable, the slide wouldnt lock back when the clip empty... The trigger pull was HORRIBLE. And after putting 50 rounds through it, I sold it 2 hours later. I hate the damn thing.
Here are some pictures from the range that I took with my phone.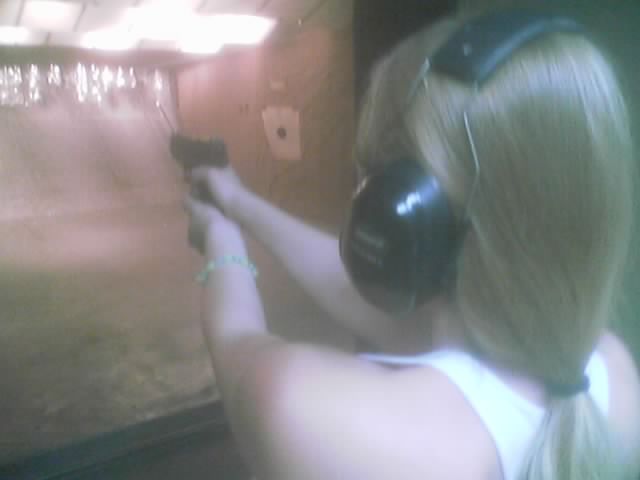 Here you can see the Taurus.... IT SUCKS!