Discussion Starter
·
#1
·
Thought I'd share this with y'all
I did this about 8 months ago but thought I would make a thread about this. I have my CWP, and I carry a good bit, whether it is in the truck or on my person. I carry a XD .45compact. I wanted some way to safely and quickly access my handgun if I ever needed to, and wanted it out of sight.
So what I did was buy a
Blackhawk Serpa Quick Disconnect system
. I first got the Male/Female combo at the local gun shop. I bought an extra female adapter to use on my range belt holster rig. So I can easily take out the gun and attach it to my OWB Blackhawk rig and go into the woods or the range. I used self tapping screws in the plastic and it has held up great for the past 8 months and hasn't sagged or pulled out of the plastic yet.
So here are the results, I also use a
Gunvault
, safe under the rear seat for when I can't CC (hospital, church, bar, etc...)
The holster in the console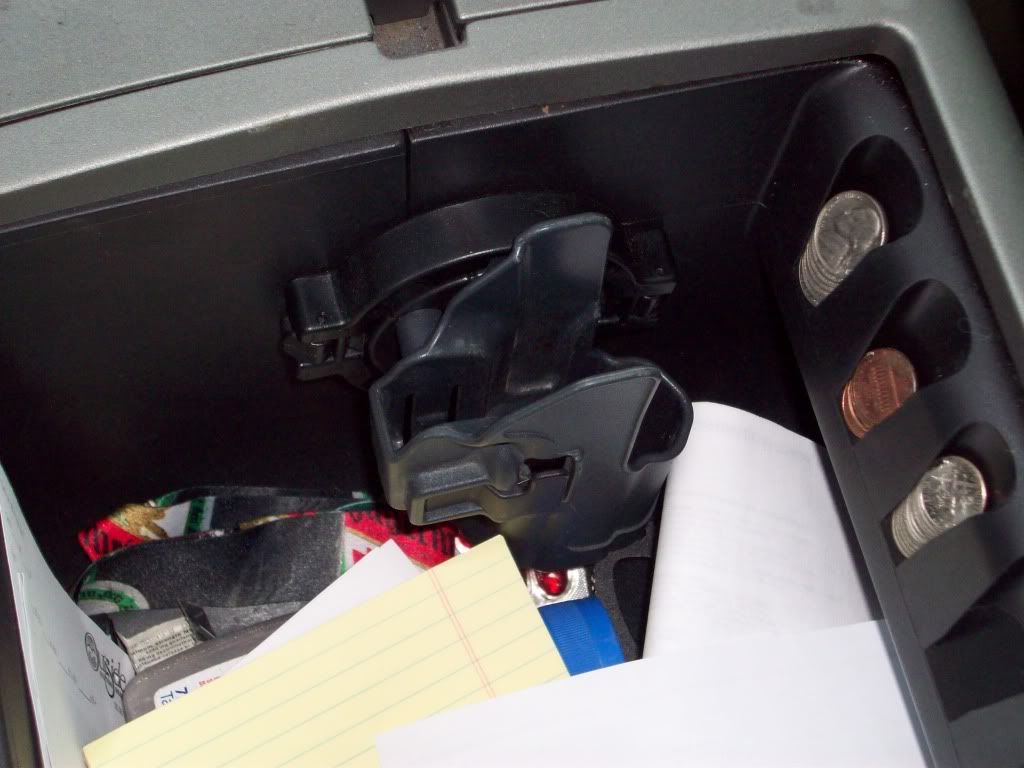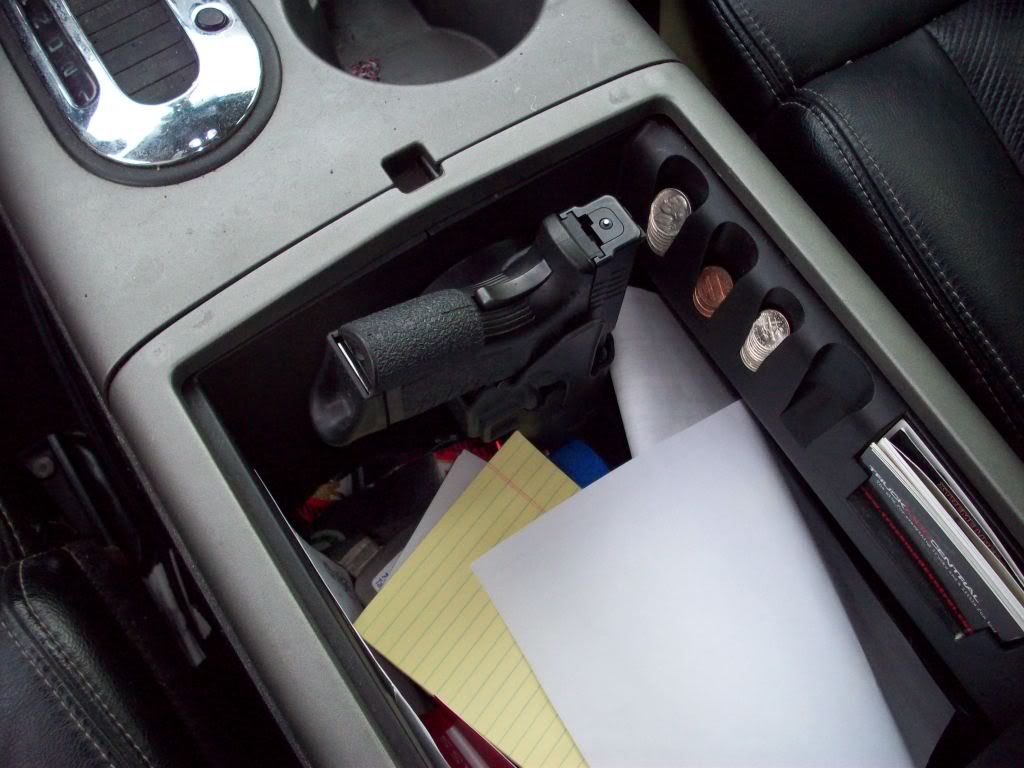 A shot of the quick disconnect male end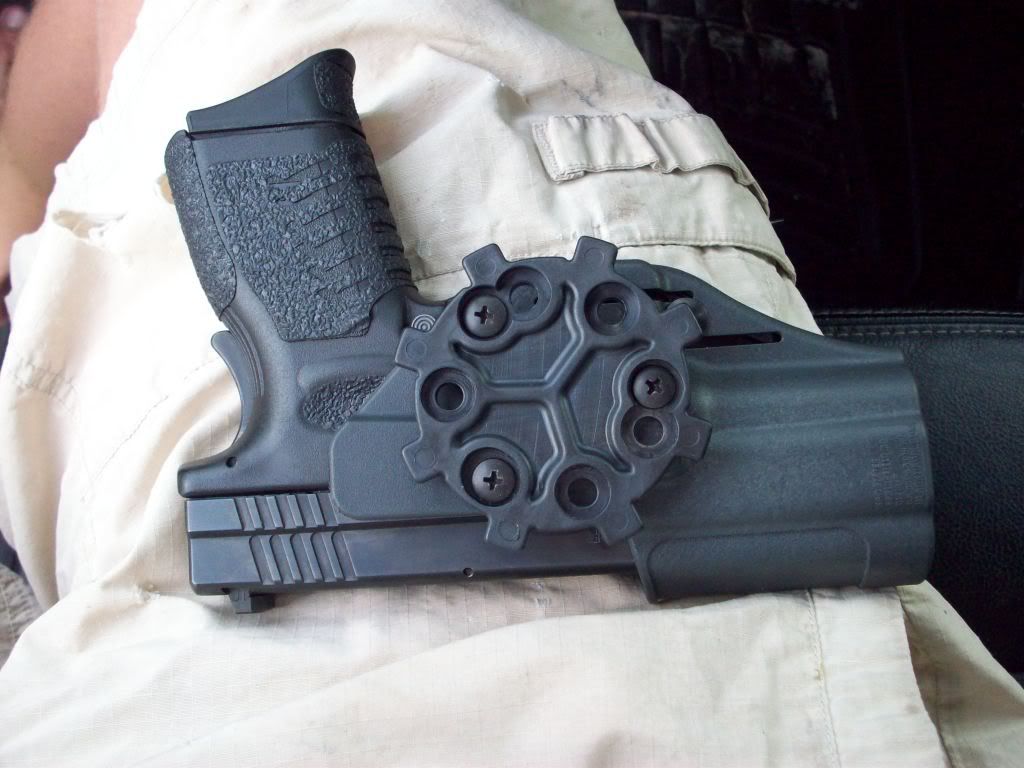 Female end that is hard mounted to the console
Just thought I'd share, my solution for truck gun storage
**Excuse the dirty interior it is way past due for a cleaning!