Discussion Starter
·
#1
·
Product name:Glow-On
Type: Super phosphorescent glow in the dark concentrated paint.
Binder: Water based industrial grade acrylic polymer.
Heath resistant: Yes
Presentation: Paint and film forms.
Colors: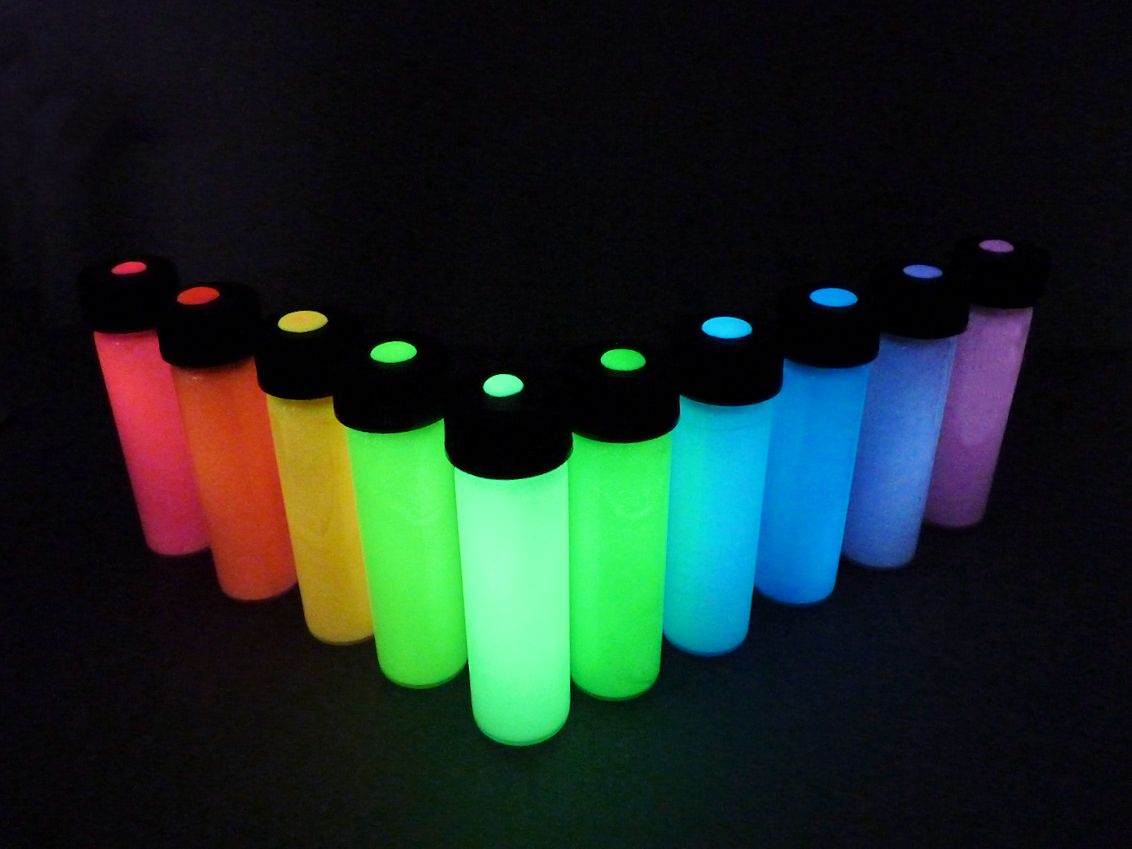 Before and after: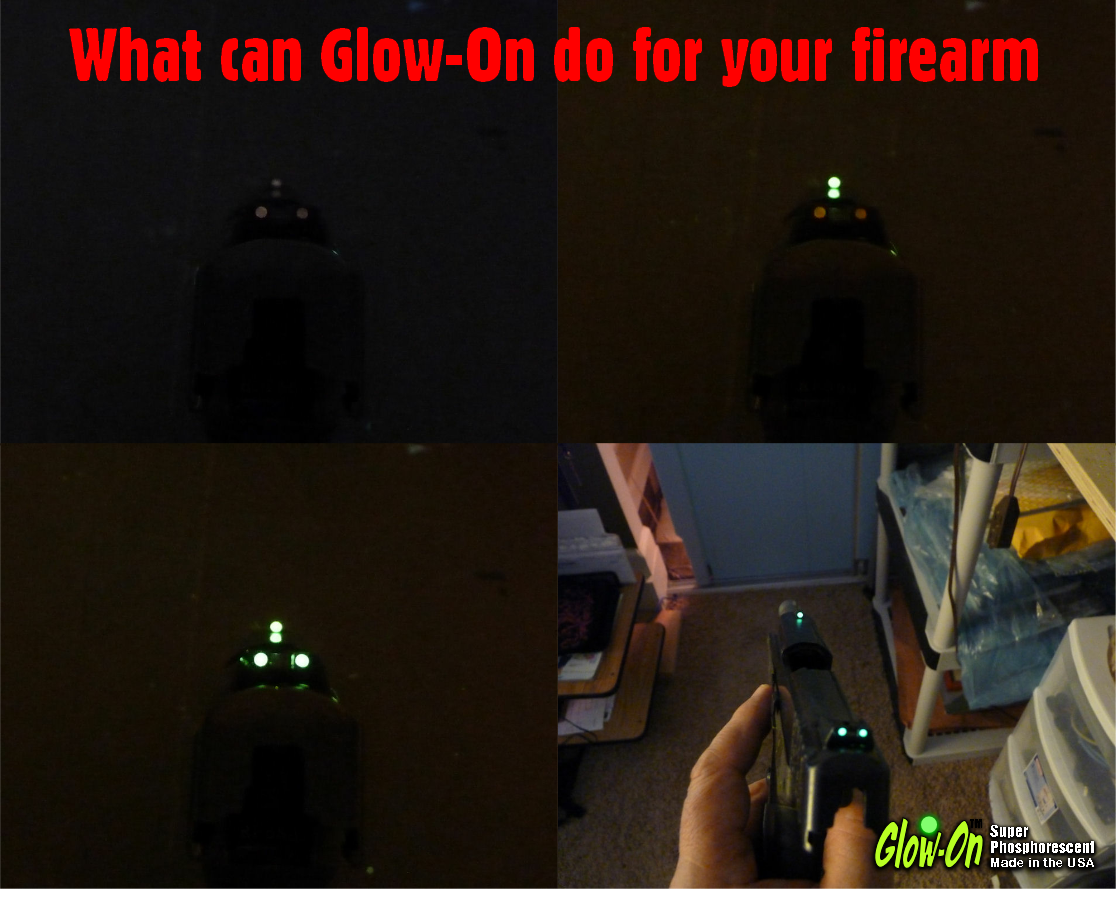 Uses: gun sights, fishing lures, small electronics, scope dials and controls, etc.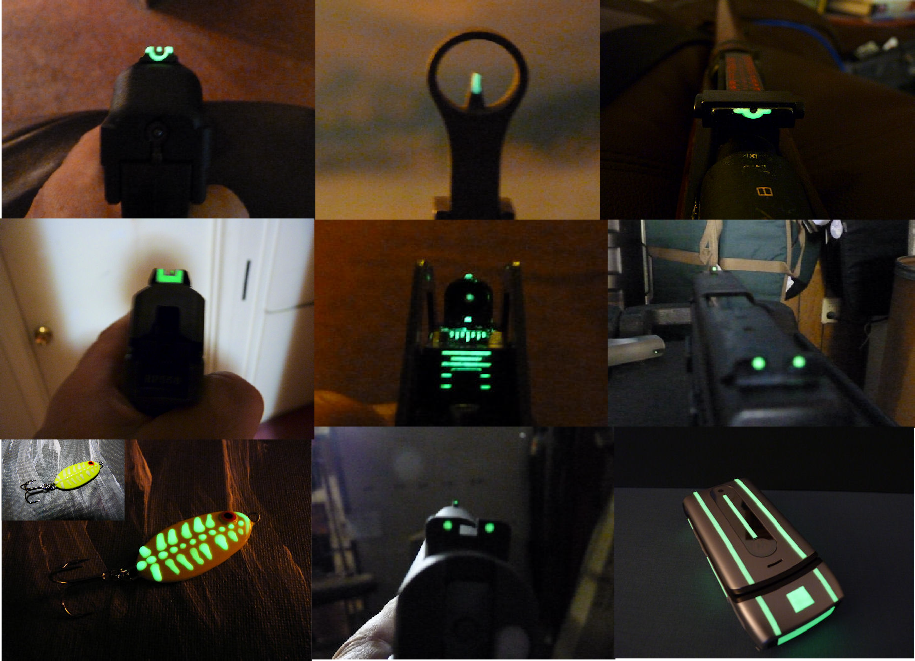 Recommended product if you are into customizing your guns. The stuff works nice, and their customer service is excellent.
Your products are amazing. Just got your large bottle of Original glow paint and a large adhesive glow sheet. Put some on my wife's Ruger SR9C tonight and it looks great. Much more brighter than the tritium sights on my 1911. Thanks again for the fast shipping too.
Where to find it?
Please like us on facebook:
Glow-On Super Phosphorescent Facebook
Please visit the following links to purchase Glow-On Super Phosphorescent:
eBay:
gun sights paint, glow in the dark paint items in Glow-On Store store on eBay!
Amazon.com
Glow-on @ Amazon.com:
If the Amazon link don't redirect correctly, just go to amazon and search for:
glow-on super phosphorescent
Our web store:
Purchase - Glow-On