Discussion Starter
•
#1
•
I'm new to this forum (joined today), and I initially joined just to jump into a discussion about a scamming online ammo seller. Now that that post is all set, I figured I would post my usual new-forum shout-out to ammo collectors which is about what I am interested in: special-purpose gadgety pistol ammo. The weird stuff with odd tips; exploders, multiball, darts, cutters, slicers, dicers, expanders, plastics & teflon. I have an extensive history in collecting & researching and a large collection. I'm with the International Ammunition Association (IAA), and I have written a book on the topic of pistol-caliber armor piercing ammo which is my main point of collecting. Below are pics of the stuff I collect; a reference sheet I made for pistol-caliber AP ammo, a box of mixed caliber specialty ammo, and a box of 9mm specialty ammo. Some people recognize the middle box photo as having been around in other forums from a user named "AlWilliam". I know Al, and I bought most of his collection a few years ago. Last year I made an identification key for the middle box at this address:
http://ammo.ar15.com/project/Handgun_Ammo_FAQnRules/ExoticHandgunAmmo.htm
I've done some articles for the IAA journal and some table displays at the St Louis International Cartridge shows each year. Please ask questions or let me know if you are interested in collecting this stuff as well. My website which is under construction (information only, I am not selling anything) is here:
http://www.gadgetbullets.com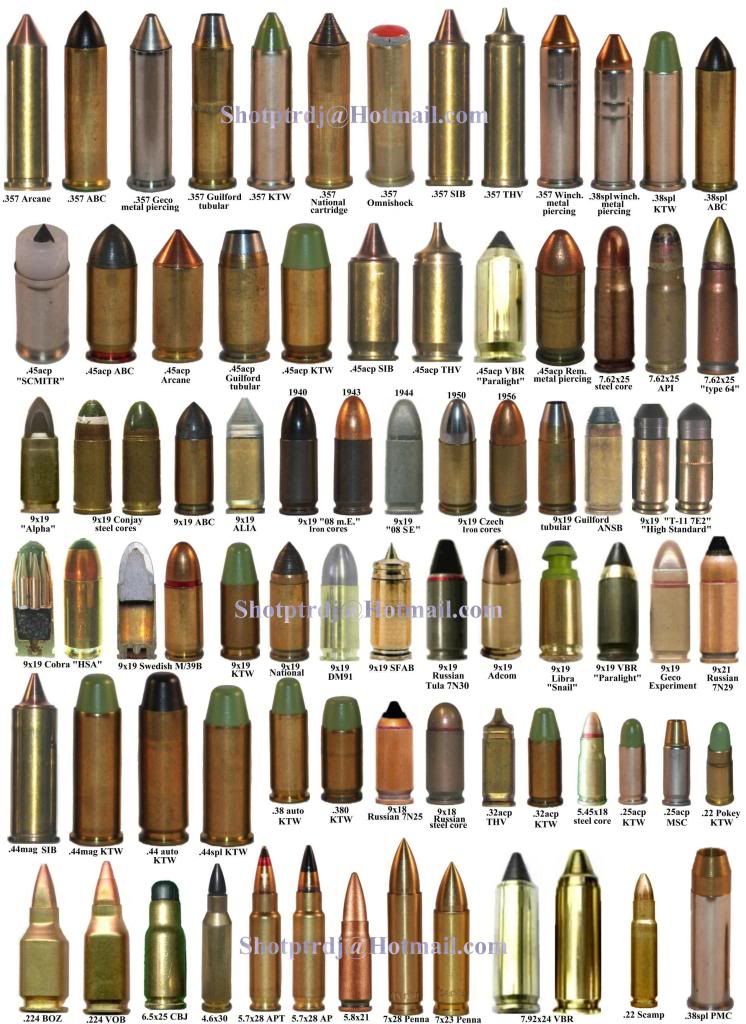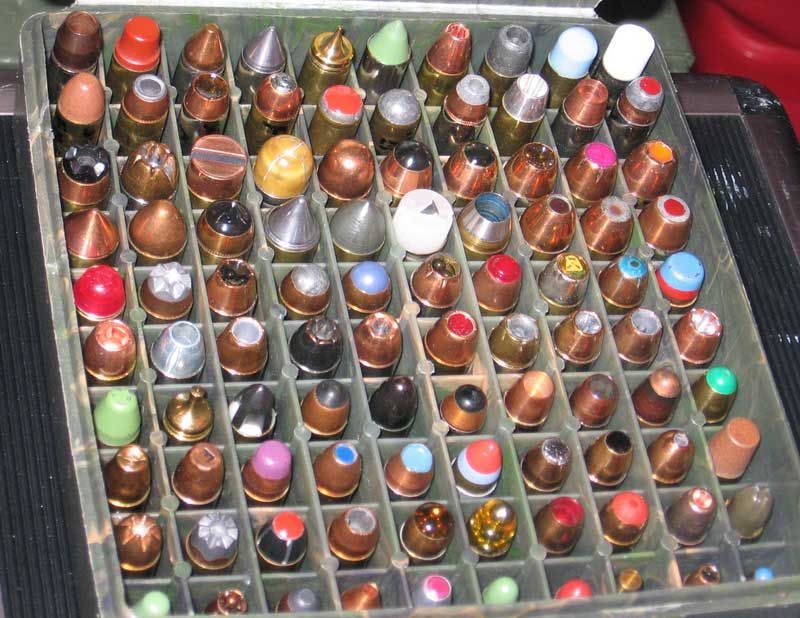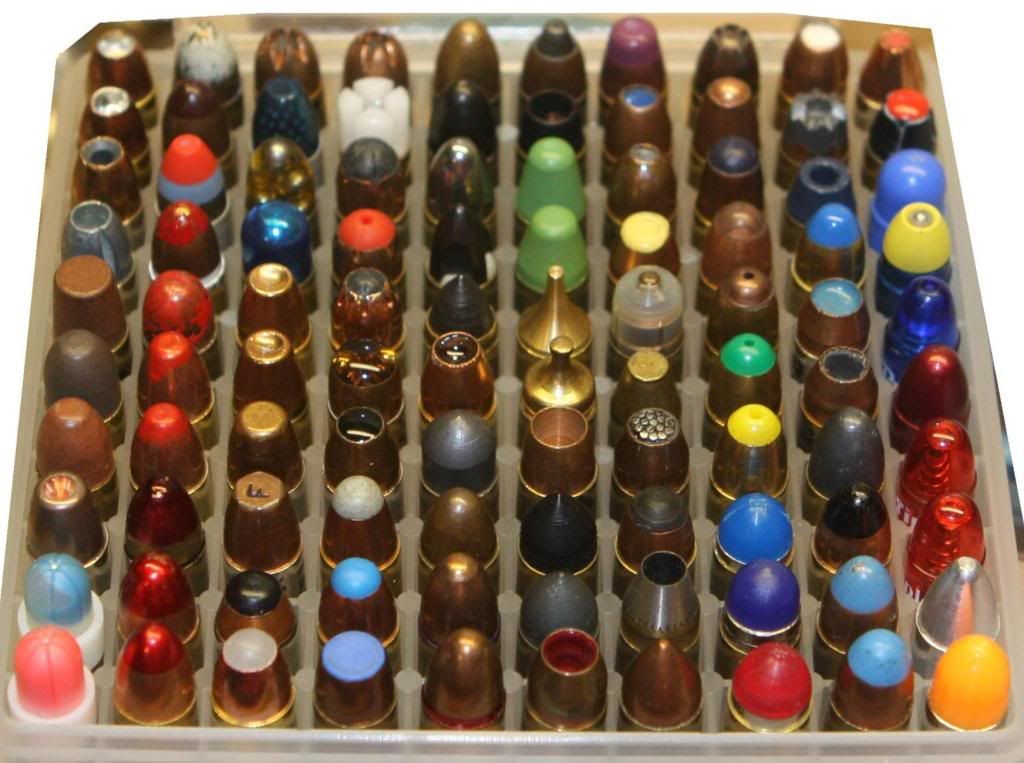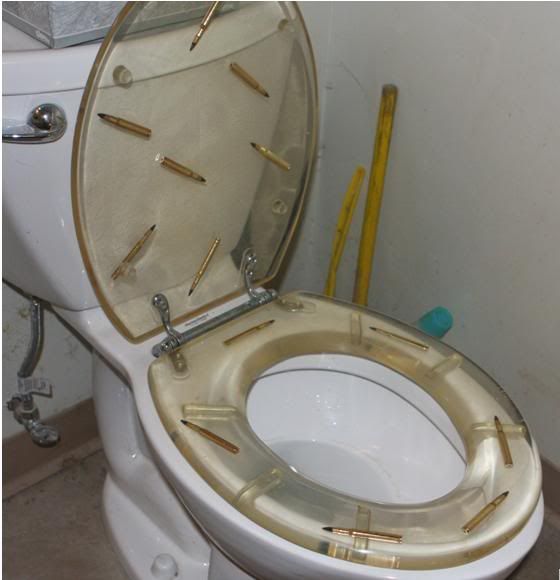 KTW Teflon, American Ballistics, National Cartridge, Alia armor piercing, Omnishock, Geco Metal piercing, Remingotn Hi-way master, Peters Highway patrol, SIB armor piercing, Arcane 9mm, VBR ammo, SCMITR, GEA Cyclone, 7.62x25 API, ALPHA 9mm, CBAP 9mm, ANSB, Libra Snail, M39/B, 6.5x25 CBJ, PPS MSC, 224 VOB, 223 timbs, Magsafe, Beehive, armscor strike 3, equalloy, hydrashok, village metalworks safe stop, multiball, kawser pingrabber, kawser pin grabber, velet exploder, velex exploder, FXlabs, D&D omega star, Thunderzap, BBM hardcap, cobra gun HSA, Hirtenberger EMB, DAG Action-3, simunition, Aguila IQ, Triton quick shok, Hi Vel Hypersonic, Mesko Hornet, Mesko Mosquito, Mesko Wasp, XM261, KTW 22 pokey, etc...