Discussion Starter
·
#1
·
So I finally bought a M1 variant, in this case after months of agonizing between the Squad Scout and the SOCOM 16 I went with the SOCOM. The reason is it is more compact and I don't hardly ever shoot past 200 yards and well I'll just say it, I like how loud it is. How loud is it? Well at the indoor range it stopped all activity, AK47's tucked their tails between their legs and hid, it sounded like the world was ending and if that doesn't make you happy inside then we don't have much in common.
Here is a good picture of the 10 round standard mag that is included next to a CMI 20 rounder and a 25 rounder. All functioned flawlessly and I will say while the 25 rounder wasn't a problem I think I prefer the 20 rounder.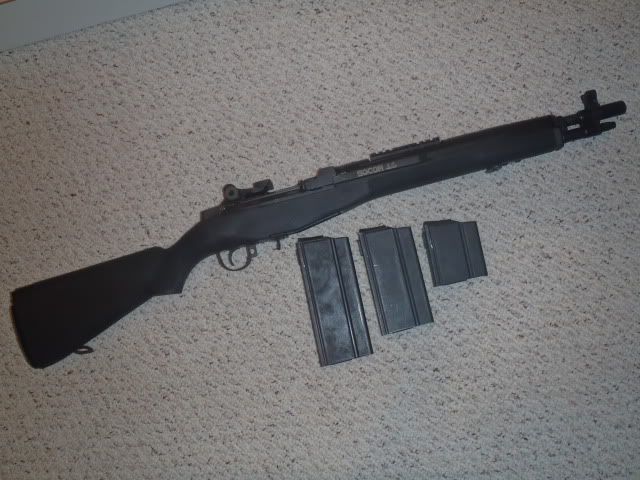 Here she is with the new Sig 1911 TAC OP I picked up the same day and wrote up in the 1911 sub-forum: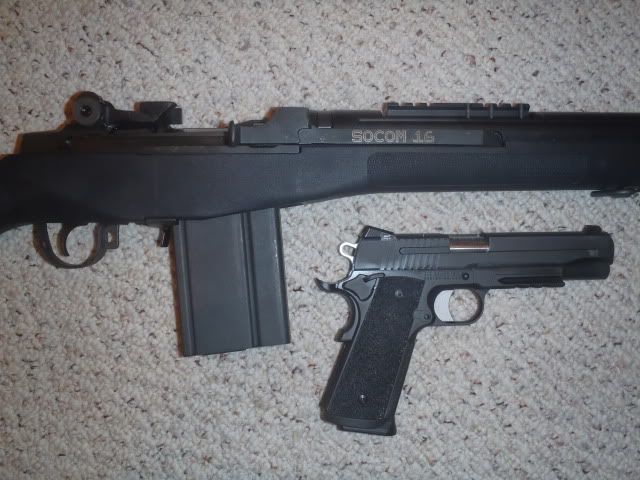 I couldn't really judge the accuracy at 25 meters but the fun factor was off the charts!