Discussion Starter
·
#1
·
So I just picked up my first 1911 and took it right to the range.
I ran 150 rounds through it and love it!
Pros: smooth trigger, came with four 8 round magazines, great trijicon tritium sights, large magazine release.
Cons: I feel like the slide release is a little too far forward, I can reach it but it's just beyond what I think is comfortable and friends with smaller hands had issues, not a huge deal because you can still slingshot the slide shut when loaded but I had to have at least one con...well the 8 rounds go way too fast because it is so fun to shoot!
I don't have a lot of
experience
with other 1911's so I don't know how it compares but as a handgun in general the quality is top notch, it's accurate, and fun!
Some pics: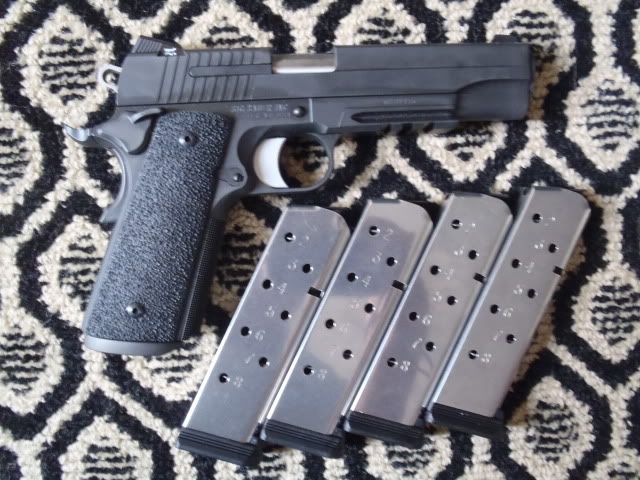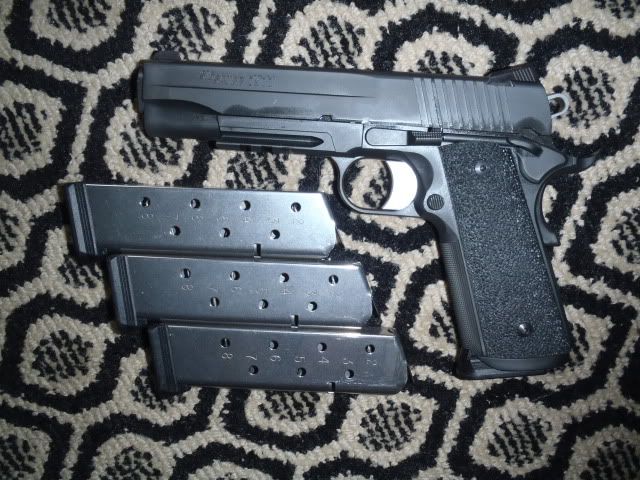 Oh and don't worry I also support SA, I picked up a SOCOM 16 that I will review when I get some pics, all I can say is I love it and holy crap is it loud!