Discussion Starter
·
#1
·
Over the past month I've sent two guns to Springer, a XD9 Tactical and a XD9 Service. I have to say that the service was great and they answered any questions I had. My XD9 Tactical took 8 business days door to door, and my XD9 service took only 7. The guns function flawlessly and all work is top notch. It is definitely worth it!
Now for pix/description: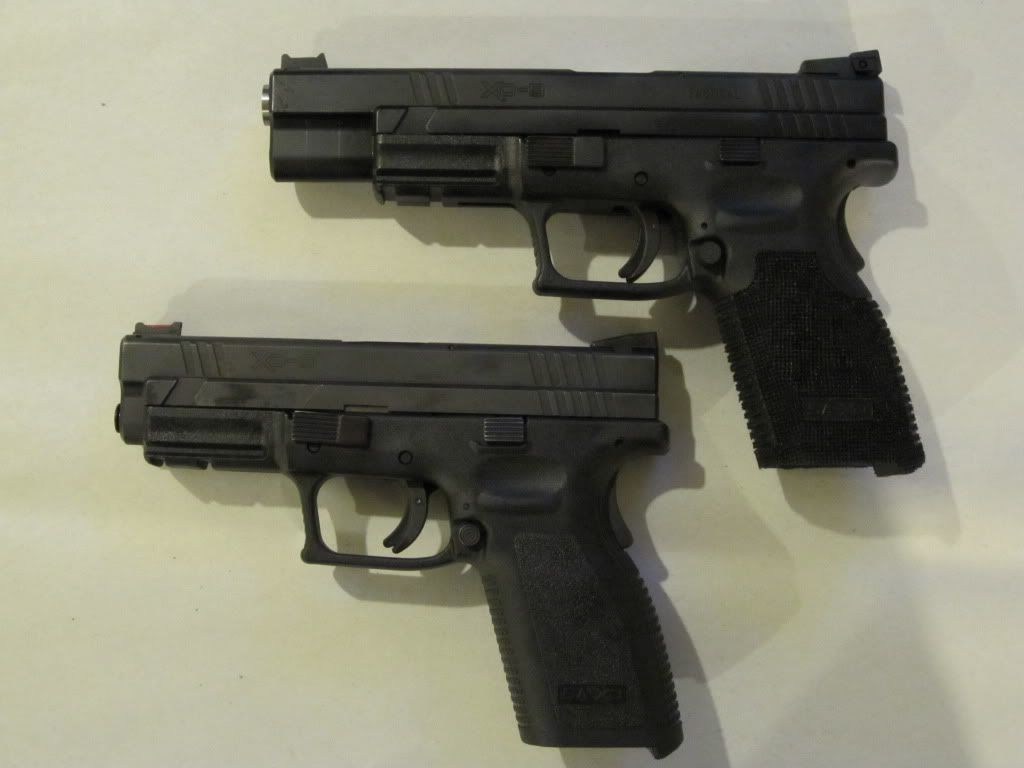 Barsto match barrel, Springer competition 3# trigger, Dawson Adjustable sights, Extended mag release and grip stippling (steel/ipsc gun).
Dawson fixed sights, Springer carry/combat 4# trigger and a factory clean up (IDPA gun).
Once again, a thanks to Springer for everything!