Discussion Starter
·
#1
·
This is a review of a kydex holster from Sentry Gunleater for my xD9sc.
I received this holster last Thursday and have had the chance to wear it a few times. My brother and wife also tried it out as well.
My first impressions of the holster were that the fit and quality were top notch. It is very clean with smooth edges and the hardware is very solid.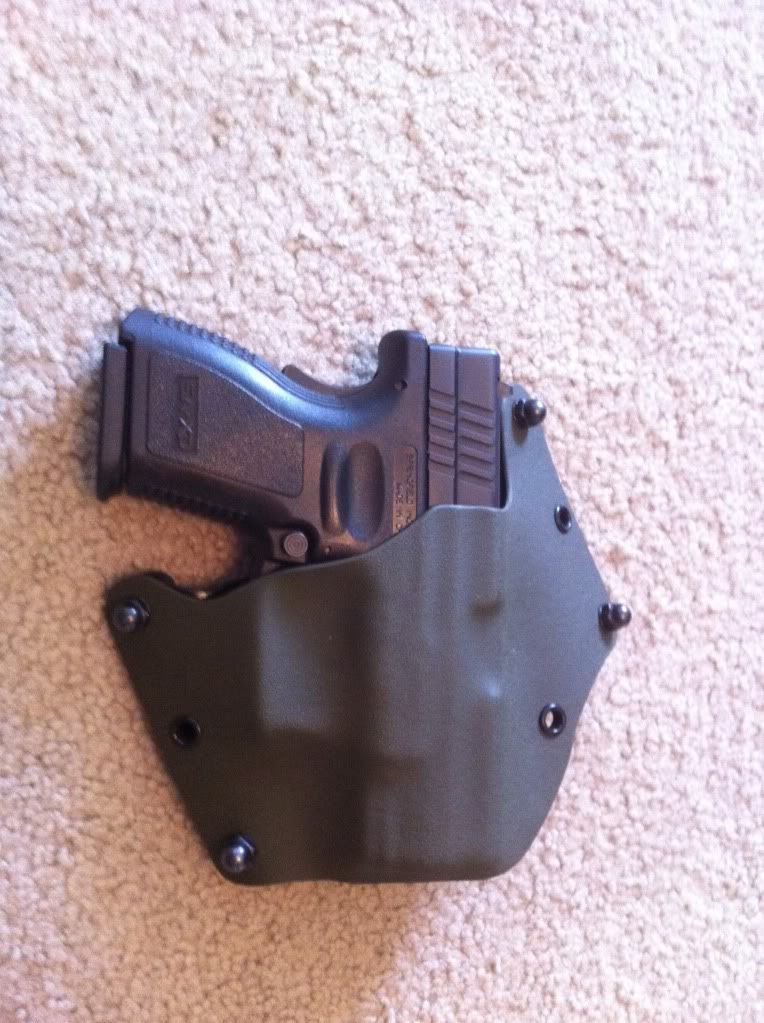 The retention seems to be perfect. I can hold it upside down and shake it quite hard and the gun will not fall out, however when you draw it is very smooth.
This holster has a 15degree cant and rides very well around the 3:30 or 4 oclock position.
The belt loops pull the holster in very close to the body and keep it secure. I wore this with a Wilderness 5 stitch belt and was very comfortable during the entire time.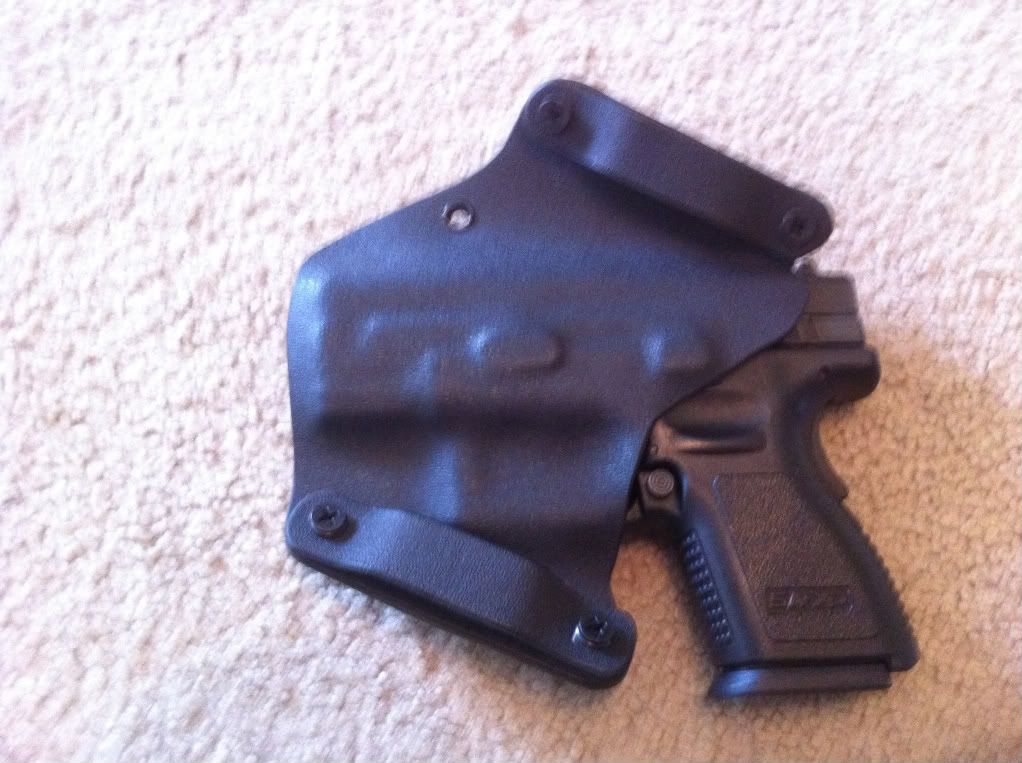 The color on this holster is OD on a black backing. I really like this combination. The OD is very dark and looks great.
I was at a slight disadvantage with this holster being left handed and this is a right handed holster. However, even not being used to having a gun on my right hip. My brother also tried this holster and said he could hardly tell it was there. My wife who does not normally carry on a belt holster had a similar experience with it and said that it was very comfortable.
I want to run this holster a little longer to give it some more time, but from what I have seen so far I am very pleased with this product.
I will let Shaun give you all of his information if he would like.
If anyone has any questions or would like other pictures or info on it please let me know.