I am in the process of tidying up my recent Rommy G build and I'm trying to resolve a minor but irritating problem.
The receiver cover locks into the semi-circular rear sight block well at the front and latches with the catch on the guide rod at the rear. Life is good.
However, there is a small gap between the cover and the rear trunnion. I used a Nodak Spud receiver for the build so hopefully all the holes were in the right place!
Question #1: Is this normal?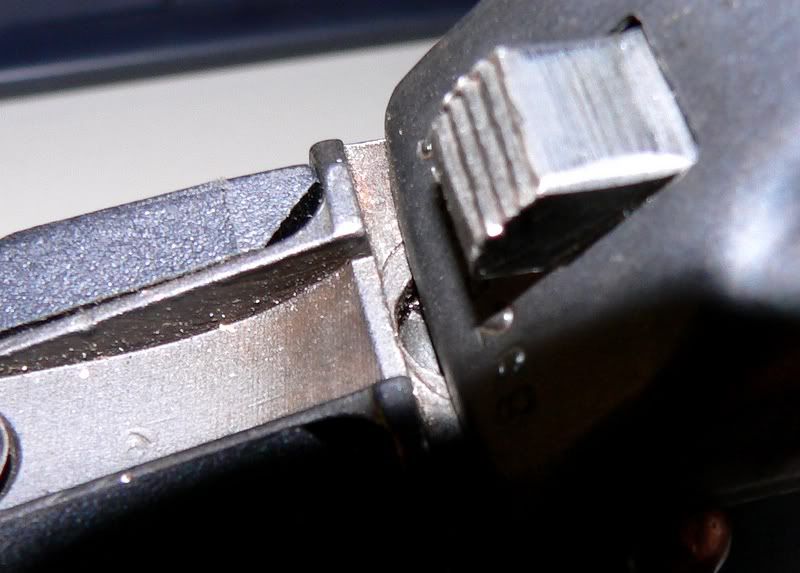 Then, when I rack the gun, the cover slides backwards against the rear trunnion, filling the gap seen in the photo above, but opening up a corresponding gap at the front sight block. See just above the point of the triangle below.
Something is wrong here. Question #2: What is it?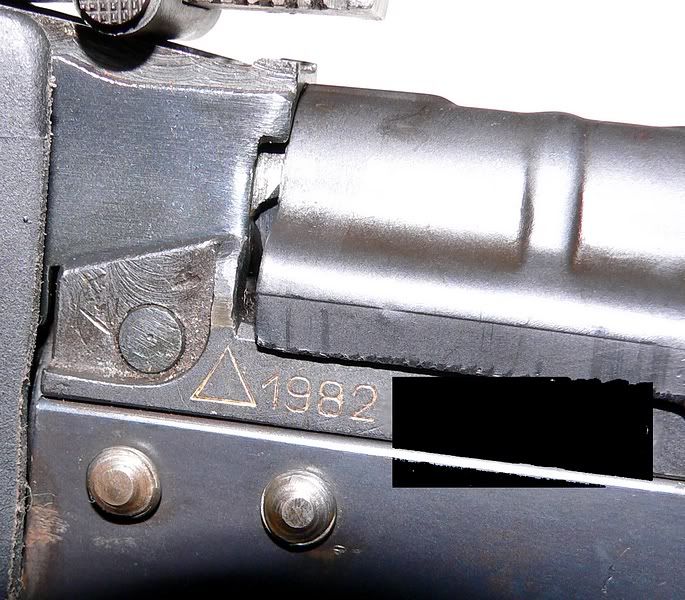 Thanks in advance.
Phil