SOLD
I have a slightly used but excellent condition Raven Concealment Systems XD 9/40 Modular Single Mag Holster w/ the additional Tac Light Carrier. This holster is FDE in color and fits the XD 9mm and 40 cal. mags with the Surefire G2/G2L/6P Eclipse tactical light (but can use any other light of same size.. fits my Streamlight Strion perfectly!).
This holster is awesome! No need for a 3-4 month wait! Get it now.
Asking $70 Now $55 shipped obo (was originally $90 for this dual-piece setup, plus shipping and wait time), or will trade for factory XD 9 or 45 mags, 1911 Wilson Comb Mags, or Glock 9mm factory mags.
Thanks!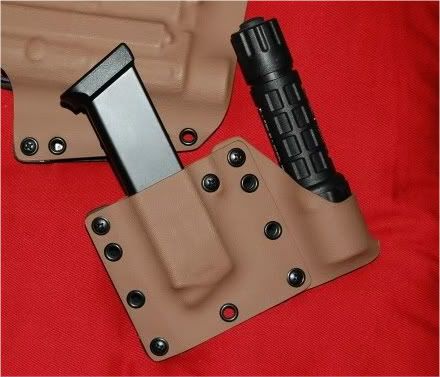 exactly as ordered from raven...
--