Discussion Starter
•
#1
•
I've got to tell ya I was always of the mind set that I would never own a tupperware gun, but was I wrong!
See: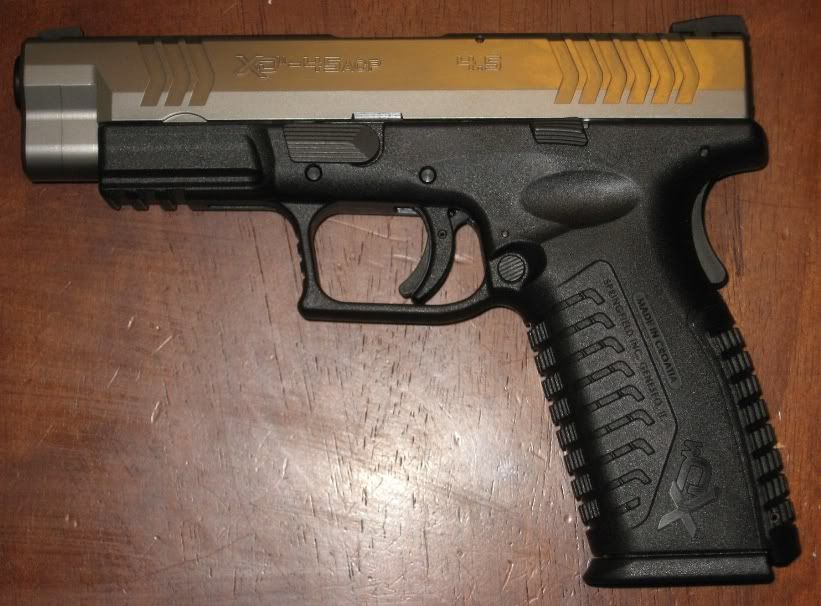 On the first range trip, I noticed shooting it was that is was surprisingly soft shooting, however the grip was small. I have odd bear-paw hands and I had to swap out the backstrap to the largest size at the range.
After the swap, the gun felt like a 1911 with the arched housing only thicker. The first time I shot it I brought an assortment of Hollow Point ammo just in case it didn't like something. I WASTED MY MONEY! It shot Speer GD, Hornady XTP+P, and Corbon JHP+P just like it was FMJ ammo. And as for accuracy, well look at this target from 14 yards: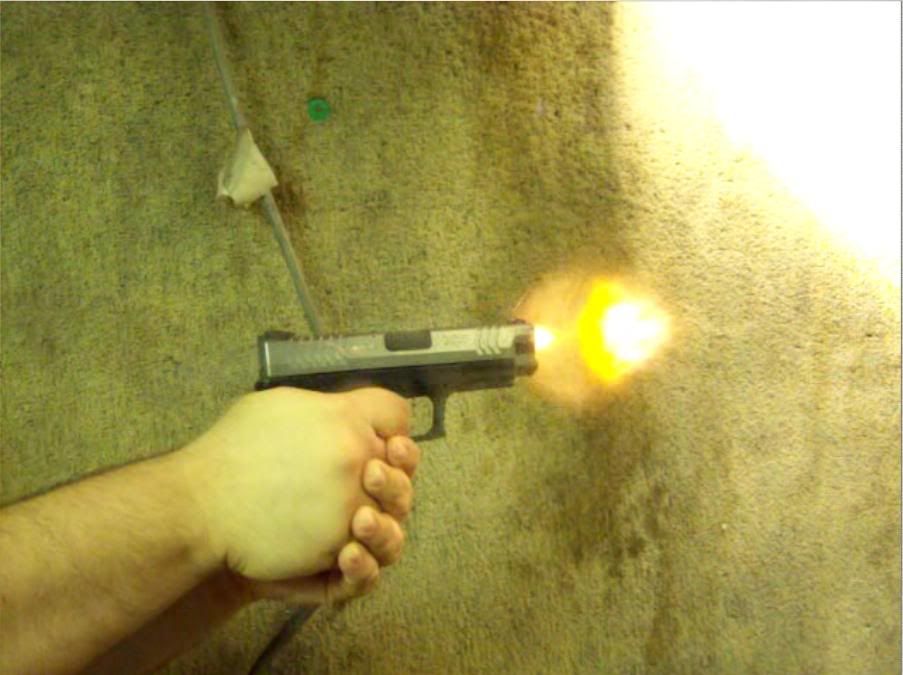 Above is a CORBON JHP
I had it loaded to 13+1 and I can only see 11, maybe 12 holes. Which means that 2 to 3 rounds went through the same holes. I shot a total of 310 rounds of which 60 were hollow points and the rest were Magtech FMJ and Winchester FMJ (the light ones that look like JSWCs). After all that I was amazed at how soft shooting it was, It makes my Defender seem like a torture device.
Not a jam