Discussion Starter
·
#1
·
Went to the range today and put 263 .45 rds and 318 9mm rds downrange thru my xdm's.
Had one FTF due to a light primer strike with the .45 (which i blame on myself for not cleaning them from the last range visit. I know, i know.) Also had a failure to return to battery on both guns (which i blame on my thumb being right below the slide lock and pushing up on it).
All in all very good day.
Here's my +P SD ammo targets (only one magazine of each caliber). Remington golden sabre both calibers. This is at 7yds rapid fire. I'm not a pro so be easy on me lol. :mrgreen: Also, this particular range doesn't have a heavy piece of cardboard to help keep the target steady so everytime i hit it it would start bouncing around so its like shooting at a moving target lol.
P.S.-Luv my xdm's.
P.P.S- Had to help a newbie who rented a GLOCK clear a double feed. LOL
9MM target. 18rds in mag 18 on paper.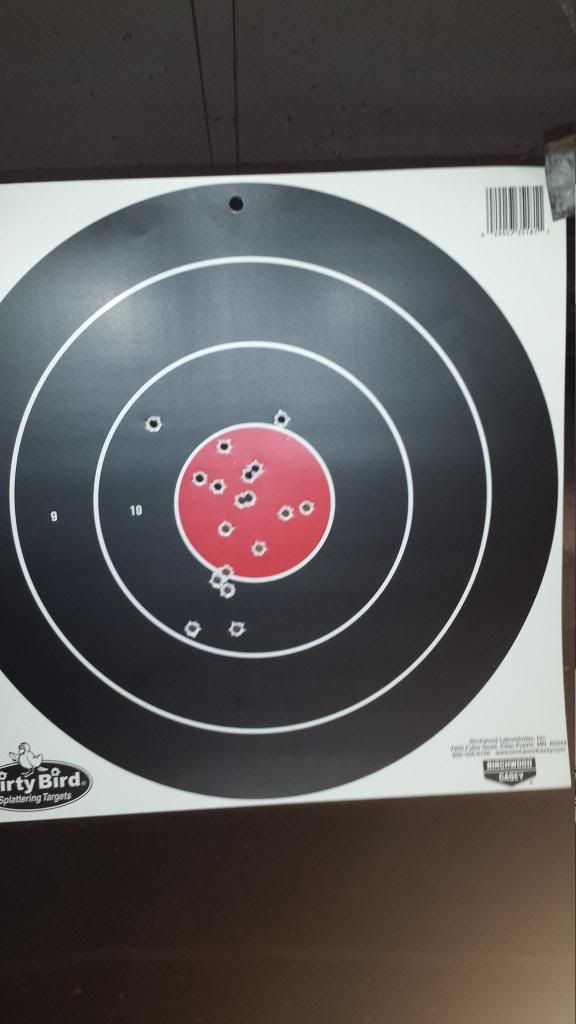 .45 target 12 rds in mag 12 rds on paper.