Discussion Starter
·
#1
·
Went to the range for a quick shooting fix. I have been doing some load testing trying to come up with a nice load for my girlfriend to shoot in her Glock. I did a comparison with my XDM 3.8 with the same loads. Both 9mm loaded with 5.2grs of Winchester AutoComp, 124gr Montana Gold fmj, at 1.15 oal.
Here are the results at 15 yards, 2 handed, unsupported. Glock target on top.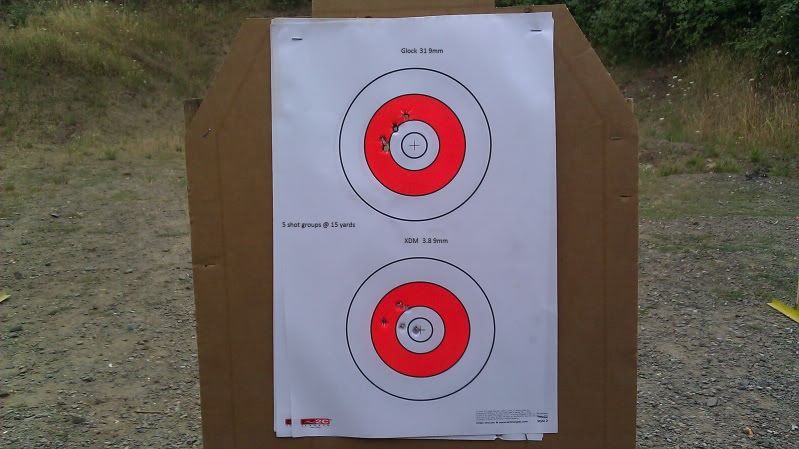 Here is the XDM at 7 yards same condutions
Seems to be a good load, not to much recoil. She handled it very well, but still needs more trigger time before she tackles steel.