Discussion Starter
·
#1
·
Took my rifle out today to make sure that my zero was still in tact since the rifle was away from me for about a month.
Rifle specs
26" Shilen SS 1:10 twist barrel .308 caliber
CDI mag system
B&C Medalist stock that was inletted for CDI system
T&T done by Kevin Rayhill
SKD stock pack with rear bag
TIS sling
AI 5rd mag
Vortex Viper 6.5-20X dot reticle
Load
Hornady 178gr Amax bullet
FGMM primer
Winchester case
44grs of Varget
MV 2,600fps
I only have 65rds down this barrel and I have been very impressed with the Shilen thus far. The club I was at today is always windy....13mph winds and the temp was 74 degrees. The target was from 100 yards and that is a 5 round group.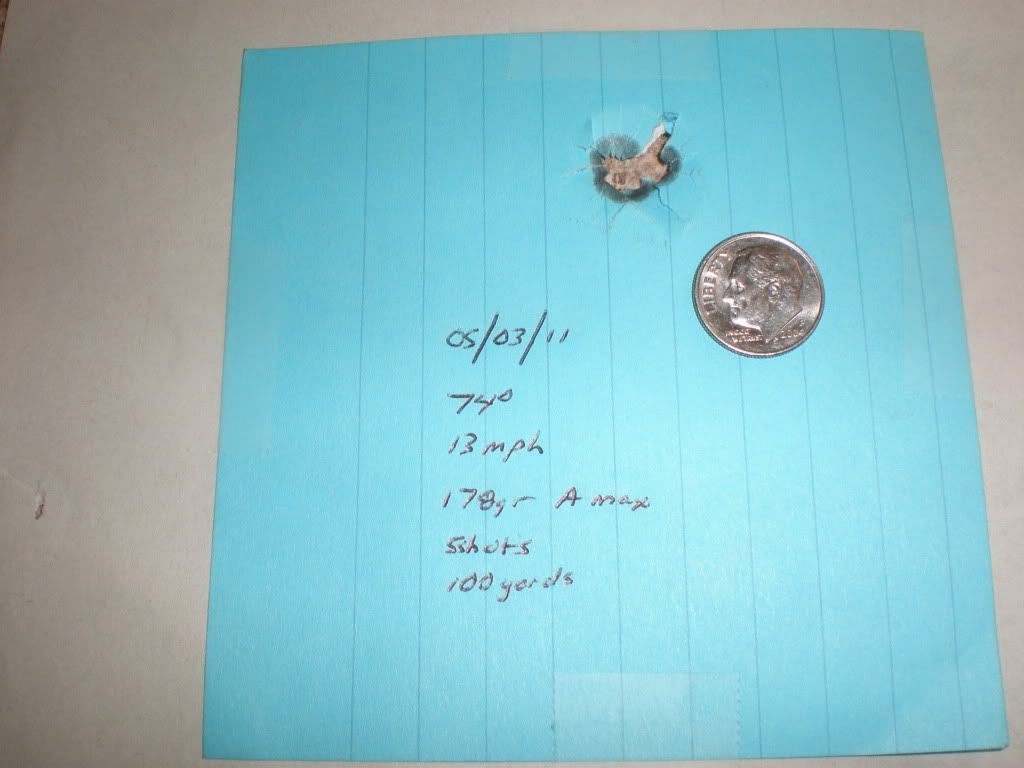 Gotta love a target that is one hole and is covered by a dime.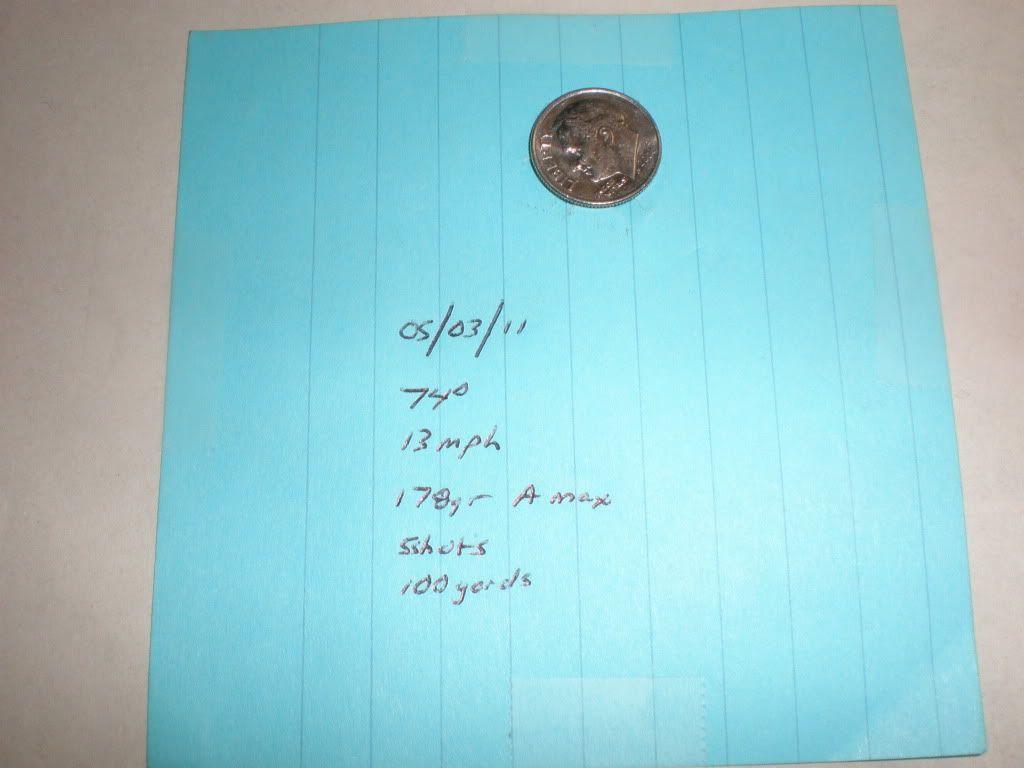 Only changes I am going to make in the rifle is I am going to refinish the SS with a thermal cured finish.