Discussion Starter
·
#1
·
Well i'm VERY happy to say, the new P22 3.4" showed up two days ago. I had to really hold off posting until i got to the range to waste some time ( and paper and mini-mags heheheh!) before i shared the news.
I would first like to say.. I LOVE THIS LITTLE PISTOL. It was really fun to shoot. It performed to my expectations. I have changed the front sight to the number 2 as i was shooting consistently low at all ranges (5-15 yds distance) out of the box. I'll see how the change is on my next range visit.
I do plan to carry this as my backup weapon as well as being my range plinker. The laser shown below was bought AFTER my range trip and was just mounted to check for fitment and is currently back in my range box. It was purchased as a practice/learning tool - not a CC / personal protection accessory.
I shot a box of mini-mags and a box of cci velociraptors for my inital break in. Gun worked flawlessly - not one single FTF or FTE. I have not tried federal bulk box or rem golden bullets yet... i want to get a few hundred rounds thru for break-in before i try 'cheap' ammo.
Its been about a month since i've fired a pistol so i wish i could say i was as flawless
i know.. i know.. everyone's thinking.. PICS PICS PICS so here they are!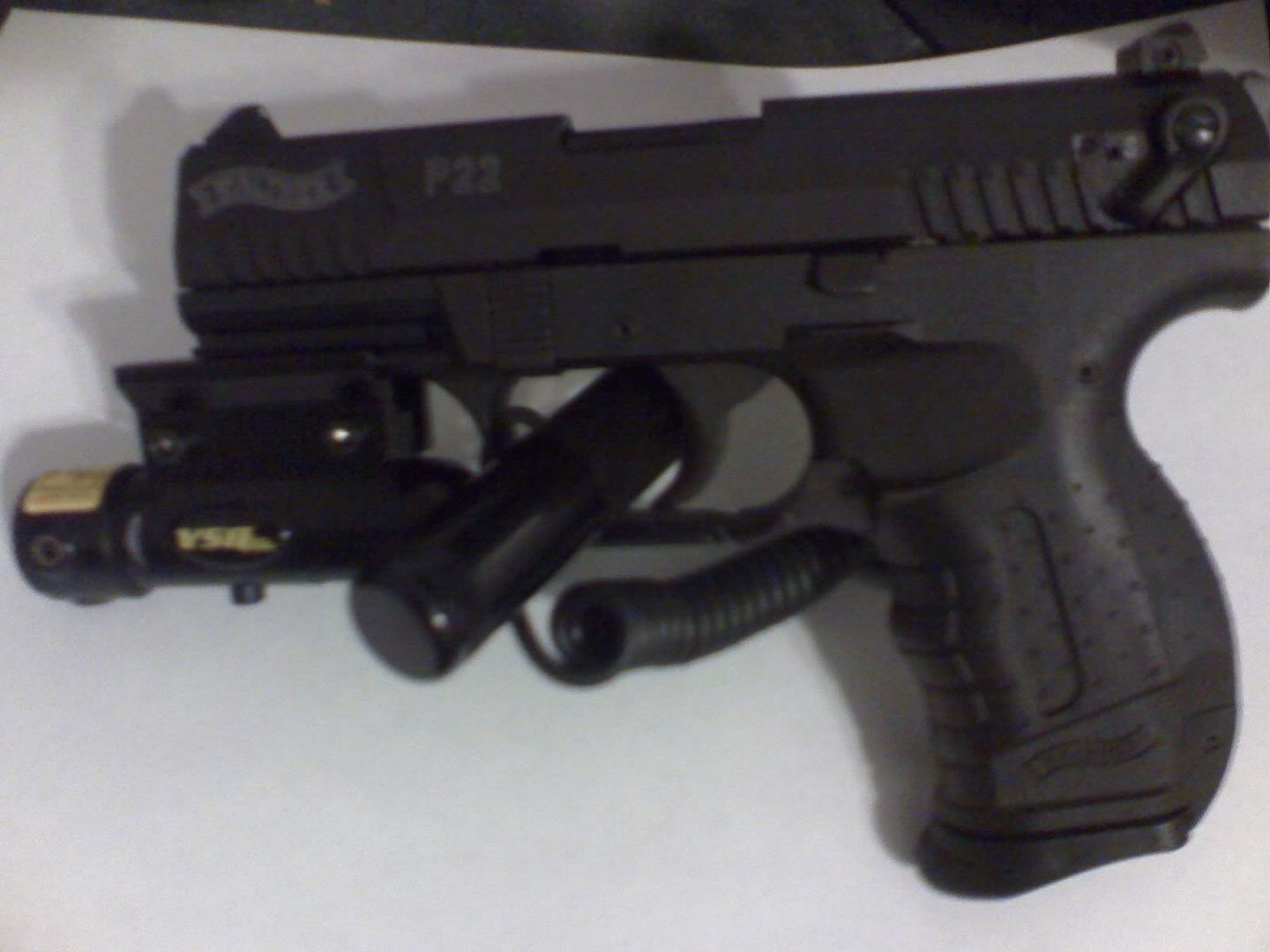 10 yds, 20 rounds.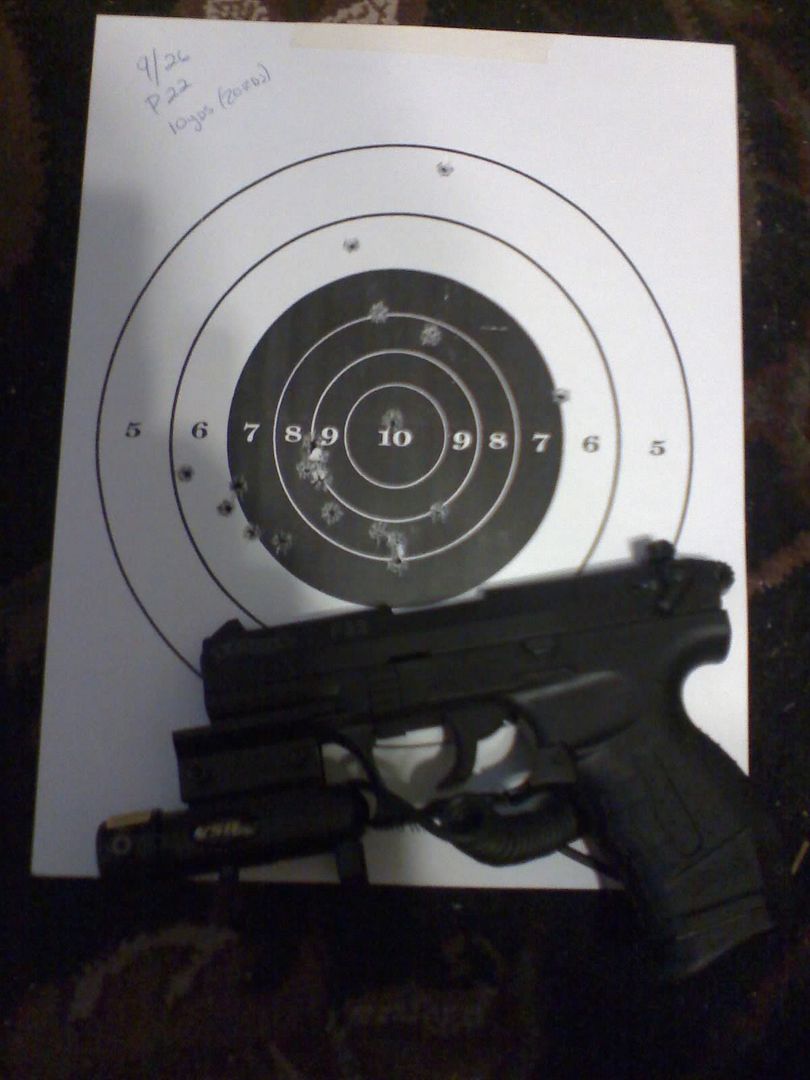 5 yds - 10 rounds - (5 double taps) this was my last magazine of the evening.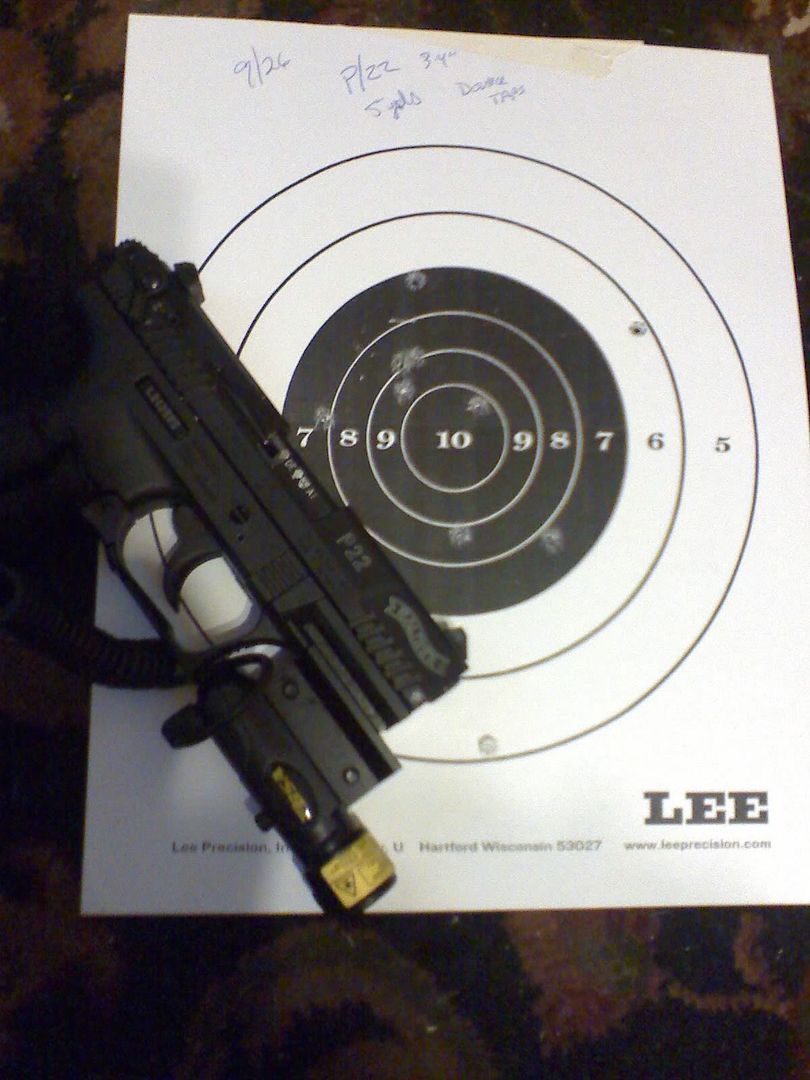 I had a couple 15 yds targets... but they're pretty embarassing so i wont be sharing them