Discussion Starter
·
#1
·
Buddy of mine finally parted with his RRA Basic Carry and a recent pickup he'd found that is very interesting. A Bear Lightweight Commander custom built by Ted Yost, when he was Gunsite's head gunsmith. The GSP has had the thumb safety changed out, grips changed and a new trigger put in it by my buddy who had recently bought it. He's sending the original equipment to me, if I ever want to restore it to original. Also comes with the original sales receipt, build sheet and Ted Yost's business card.
Pretty cool little gun. I had him put the original trigger and grips on the RRA. The one's pictured are the one's he put on it after he bought it. Can't wait to get my hands on these two. I'll definately be posting some more pics after they land. As well as a range report for both.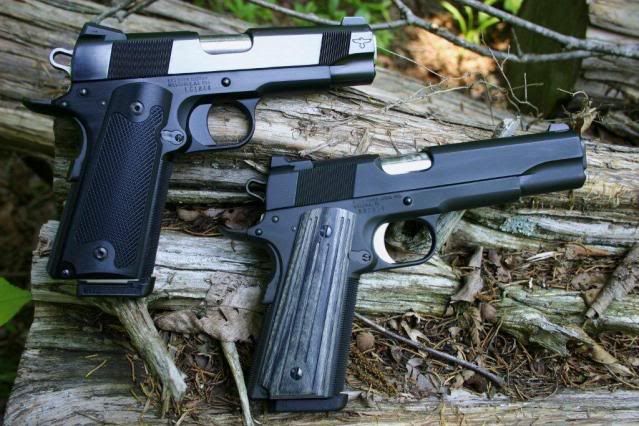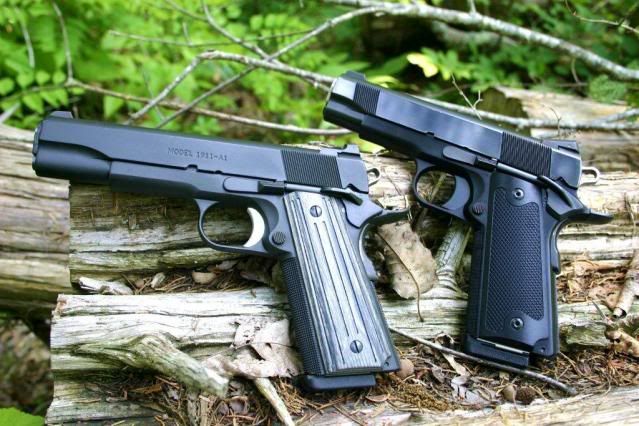 This a link from when my buddy recently bought the Baer GS. Gives a little insight into the history. Pretty cool. Always wanted a Gunsite pistol to go along with my Thunder Ranch Baer. Even better to have a Baer Gunsite.
http://sigforum.com/eve/forums/a/tpc/f/350601935/m/3020082842