Discussion Starter
·
#1
·
Ok...long story short, I'm trying to make a decision on what to do with my current ARs...
Before a month ago, I had an EOTech EXPS 2-0 on my 16" AR, and a EOTech 517 on my S&W M&P 15-22...
I bought an AR pistol last month, removed the 517 from the M&P and popped it on the pistol...thusly: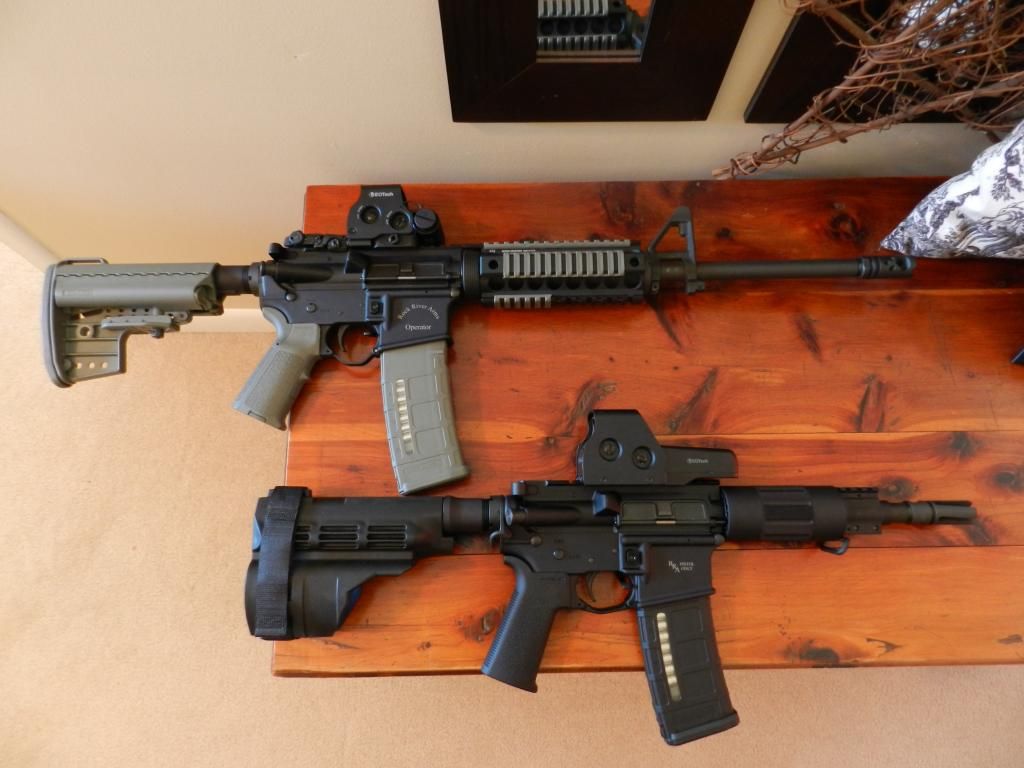 So...now my M&P is left with a sub par older red dot I had sitting around:
The issue is this...I use the crap out of the M&P, especially with close drill stuff and really want an EOTech back on it...AND, I really want to re-purpose the rifle length AR as a farther range firearm.
I contemplated adding a magnifier to the AR:
Primary Arms Long Eye Relief Magnifier - 3XLER - Primary Arms
This issue is that with a proper mount, this is a $300 deal and still leaves the M&P in the lurch...
So...what do you guys think of this; Pop the EXPS on the pistol, move the 517 to the M&P and pop this on the AR:
Primary Arms 4X Compact Prism Scope - PAC4X - Primary Arms
Still around $300 but seems more well rounded...what do you guys think?