Discussion Starter
·
#1
·
Hey guys, I've been a lurker here for awhile and decided to go ahead and register, so I'll tell a bit about myself.
Started my firearm collection last year with an XD9 4.5" and have since put about 2500 rounds through it with only 3 ftf's. The first was an out of spec round (UMC 250rd pack from walmart, go figure) It was stuck in the chamber with the extractor still holding, so jammed the slide. Not the guns fault though. 2 dimpled primers with no fire. same box of American Eagle. Now shoot Federal Champions in everything and have had no problems.
Also own a RIA 1911, and just recently bought an XDm .40 compact as my CCW handgun.
I recently got my CCW license and carry my XDm in a Comptac Mtac Minotaur. The positive reviews from this site led me to that purchase.
And here is a pic of my 2 XD's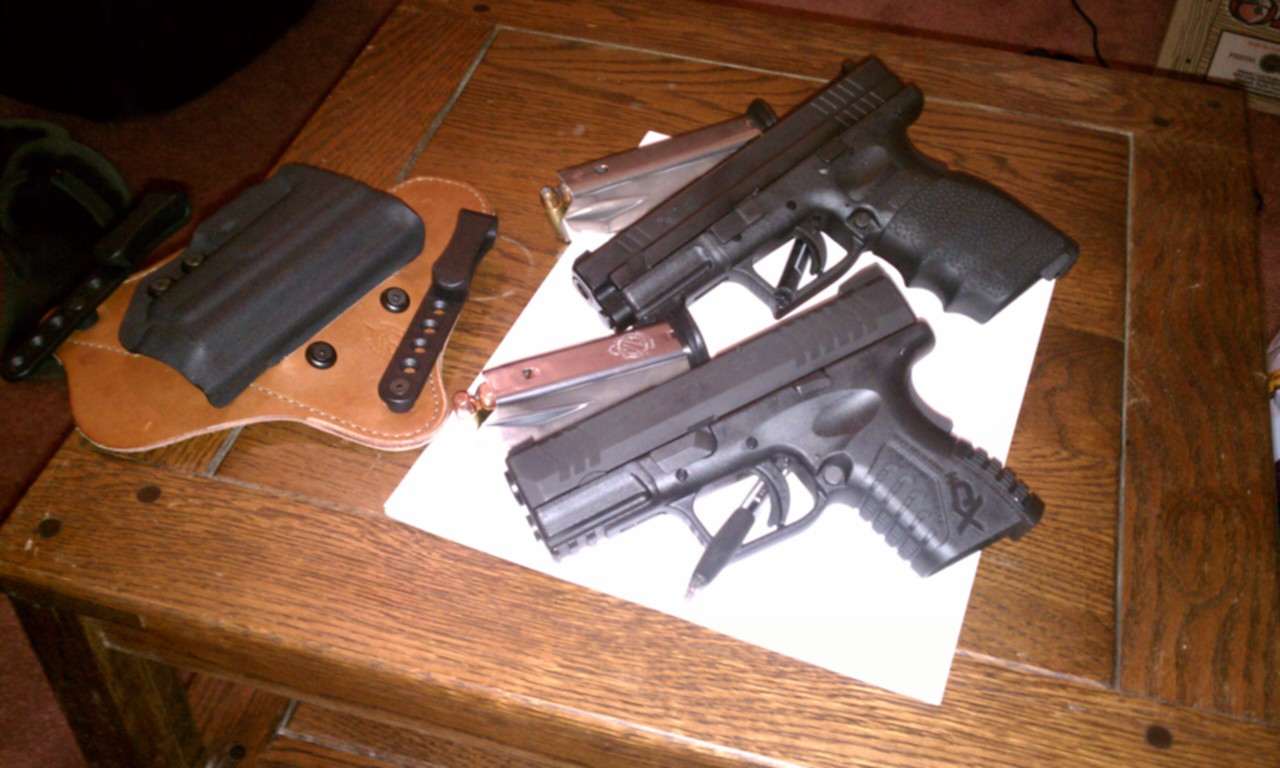 And a little something I did with my .45 this weekend.