Discussion Starter
•
#1
•
hello fellow XD45 owners. ok maybe i lied a little coz in reality, what i have is the HS45 compact.
i've had it for about 2 months now. let me clarify, this is my very first handgun. the first time i held it, i was expecting it to be light but boy, was i surprised. its quite heavy for a "plastic" gun.
then when i fired it, i was again surprised at how light the recoil is or was the recoil almost non-existent.
again i would clarify that this was my first handgun but not my first firearm. my very first gun which i truly love and still have is a Saiga-12K. so i am quite used to a "kick of a mule" when firing.
the trigger at first was a bit odd, for lack of terms to describe it. but after several hundred rounds of live fire and more dry firing (with A-zoom snap caps) than i could care to count, noticed that the stock trigger breaks more cleanly now. still a bit heavy but again i'm used to the Saiga stock trigger.
another surprise i noticed with the HS/XD is that when i aim for a target without concentrating on the (stock) sights, i noticed that more often than not, the sights are already right on target or not that far from it. hence i know that when i point it at a target, my aim would not be too far off even if i dont concentrate on the sights. maybe this is what they call "pointability".
here are some pics (sorry just used my cellphone):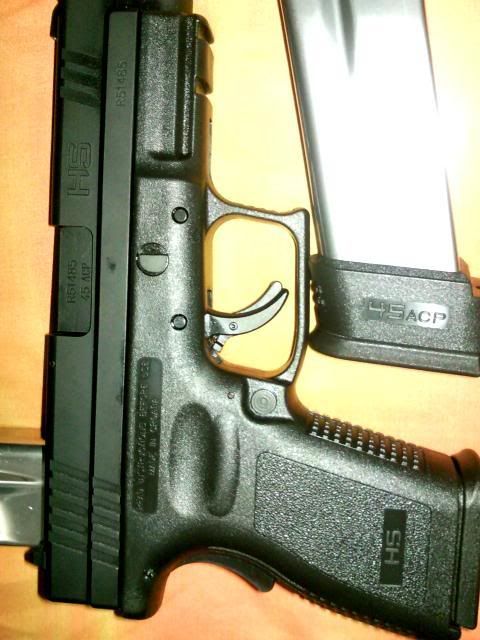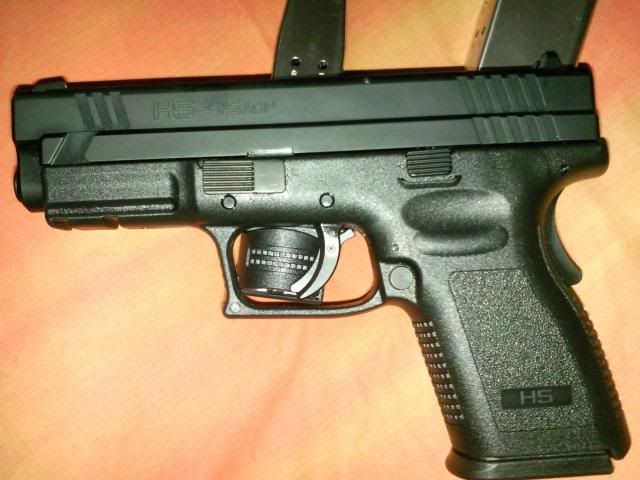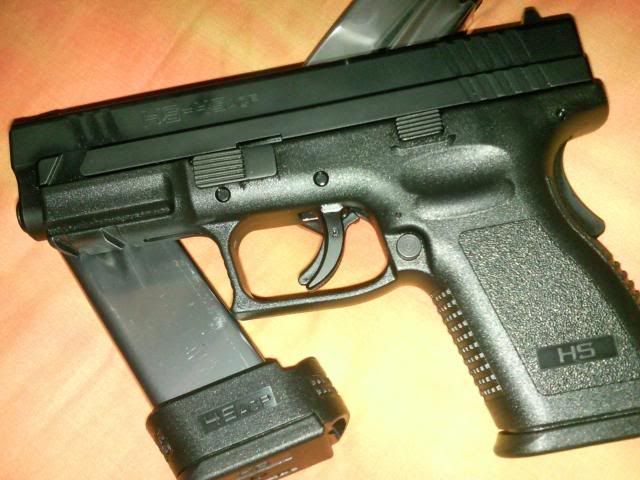 soon i'm looking at changing my sights into Tru-glo TFO sights (green-green). the trigger, hmmmm, maybe i'll keep it the way it is.