Discussion Starter
·
#1
·
Hey I thought I would post up my results of testing some new reloads for my XD9.
I used Rainier 124gr FP 9mm seated to a COL of 1.080 ontop of Unique powder. I started with 4.0 gr, then 4.2gr, and then 4.5 gr. Each of the 3 tested loads had 10 rounds fired at a range of 15 yards. Shooting was done at a fairly fast pace.
This is a picture of the target which was set up at 15 yards.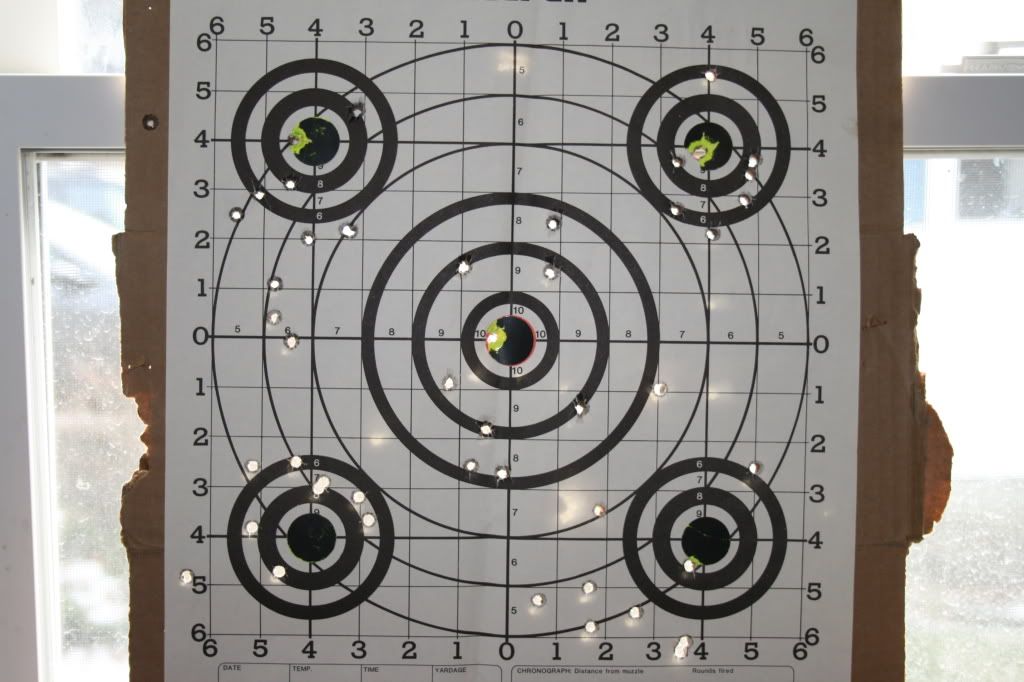 The center target was 10 rounds of Winchester White Box 115 gr 9mm. Large terrible spread.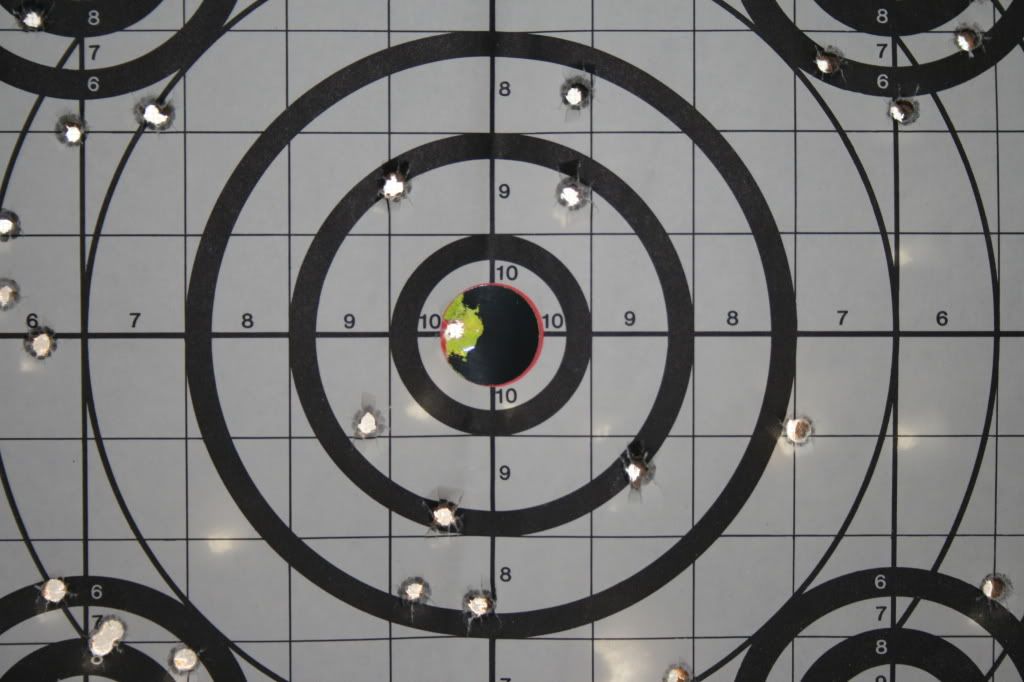 Starting with 4.0 gr of Unique the groups tightened up but I had one FTE in
my 10 rounds batch and the brass just barely dribbled out of the gun so I know the powder charge was too little. 10 rounds fired, 9 landed on paper.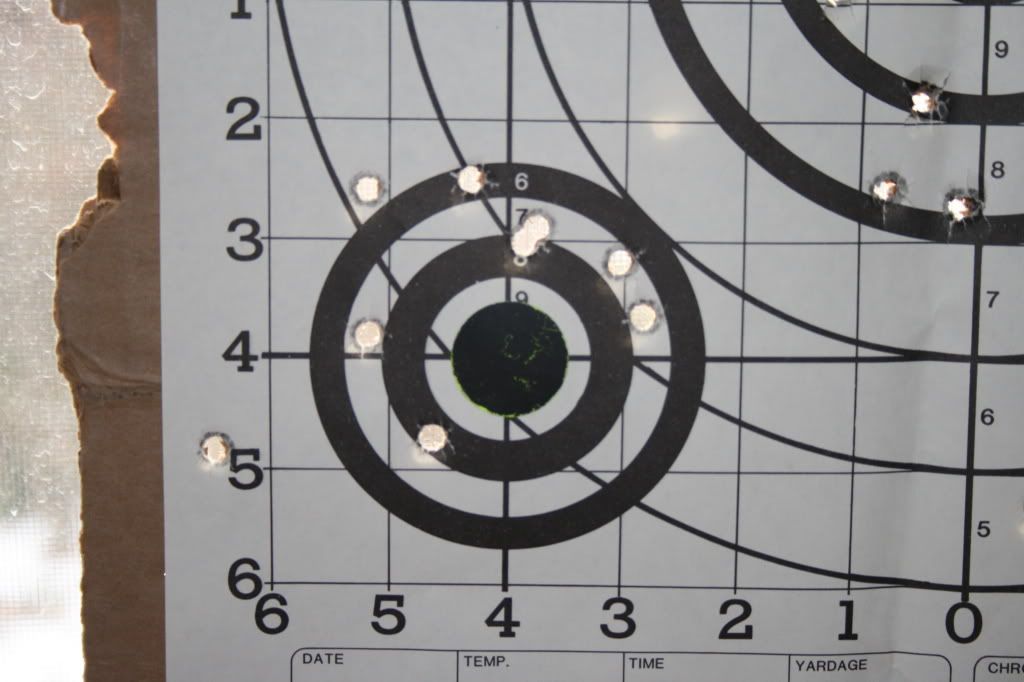 Moving on to 4.2gr of Unique the pattern opened up again and shifted to the left but the gun ran a little smoother and casings flew a little farther.
Then I did 4.5 gr of Unique and had great results. The hole in the center of the target (shoot-n-see part) is actually 3 rounds. The difference between this grouping and the WWB is just incredible.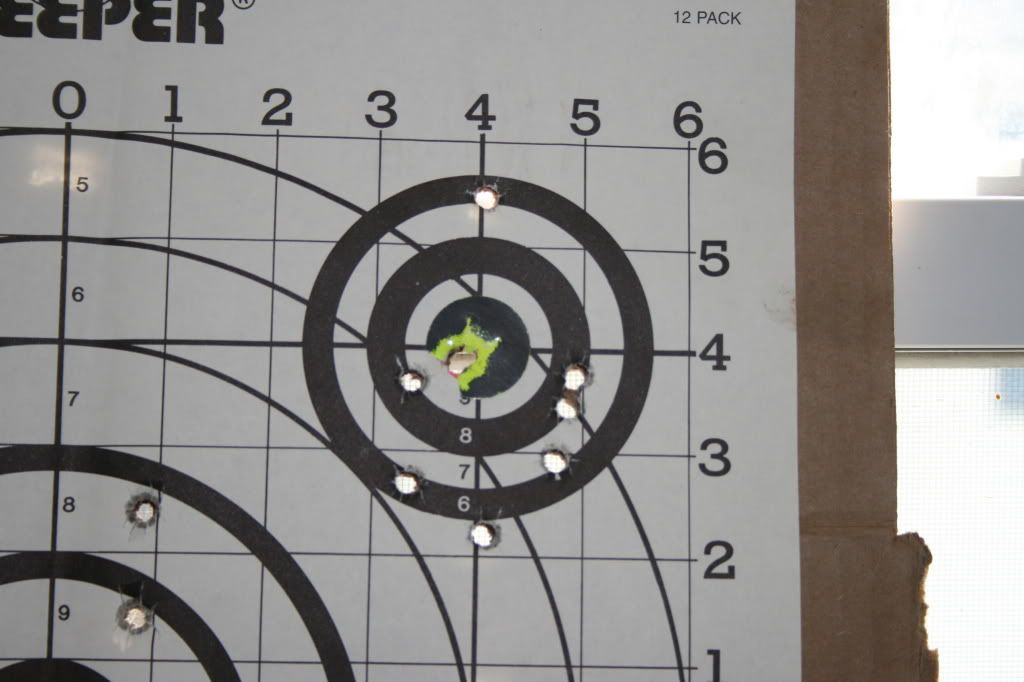 This last corner was another 12 rounds of WWB, terrible accuracy. 12 Shot, 11 hit.