Discussion Starter
·
#1
·
Googled enough stuff to visit this forum multiple times, finally registered.
I'm a bodyshop manager for a Chevrolet dealership here in Michigan, just bought my XD9 sub at the end of August, a month later I was taking my home defense course and I now possess my CPL. Great gun to carry, and I love range time with it. Thus began a whole new hobby for me. This is my first handgun, and what I don't know, I research in depth and am willing to learn. Looking to expand my collection, but before I'd like to put a little bit more money into XD mods!
I take a lot of crap as majority of my friends are Glock fanboys :?.
I'll share a couple images I've taken for discussion on my auto forums-
Comptac C-TAC-
Wanted a secure vehicle carry option, so this is the Gum Creek Customs setup-
...and that holster is shown in my other hobby, it's a Chevrolet HHR SS, turbocharged, 5 speed, factory limited slip, with a well thought round of modifications running 22psi, over 300whp, mid 13's as it sits, 12's this Spring as winter projects begin, 30mpg with such! I've built quite a few other FWD cars, one featured in Sport Compact Car magazine, and being a GM employee and commuting 80 miles a day for work the HHR is fun, economical, and functional. I've competitively driven the wagon in many events, from drag, to autocross and people are always impressed! The Cobalt SS/TC platform it's built on has turned the fastest FWD time on the Nürburgring, and the Pedder's coilover setup has pulled .97g's on a skidpad-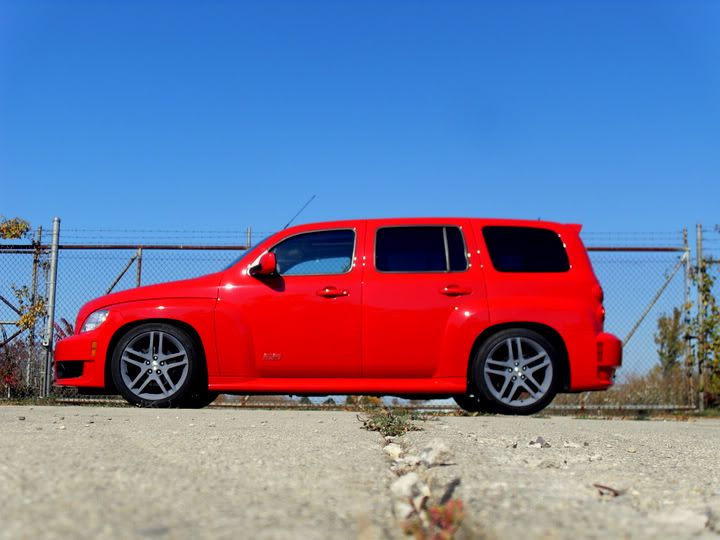 Neither is cheap on the budget, and one always needs something if the other doesn't
.