Discussion Starter
·
#1
·
Here's a pic of my latest holster for my XDSub. It's a Don Hume H715M Clip-on model. A buddy of mine carries his Glock 26 in one so I figured I'd give it a try. I called Don Hume, but they were like 12 weeks out so they suggested Gunner's Alley. I gave them a call and had it 2 days later.
Here's where I got mine:
Don Hume Clip-On Inside The Waistband Holster (H715M-WC)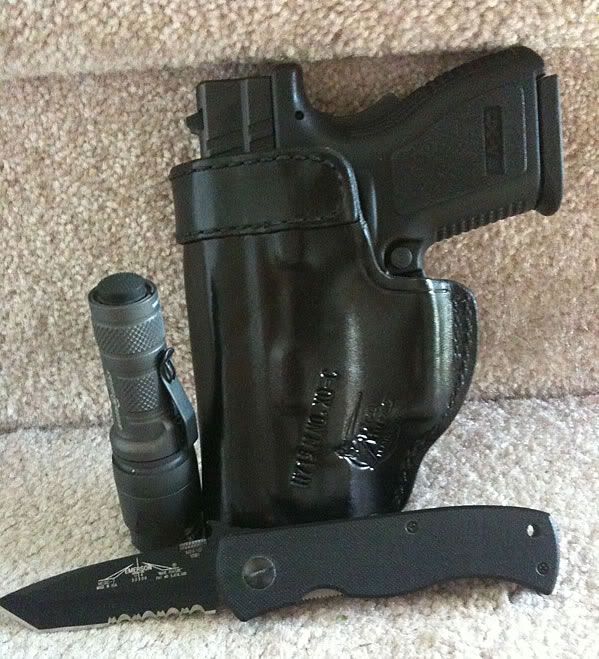 So far, I'm pretty pleased with it considering the cost (about $35 delivered). My one complaint is the lack of a bodyshield. According to the folks at Don Hume, they are going to be producing this model with a bodyshield, but they didn't have any ready to ship.
It's pretty easy to get on and off, and does a pretty good of concealing under a regular T-shirt. I included one of Surefire lights and my Emerson for a bit of scale.
Anyone have any other experience with this particular holster model?