Hello all, I am new to shooting firearms and I have found the analysis of my range performances extremely important to my improvement. I've tried a few approaches at the range but the one that seems to be more conducive to improvement for me has been the firing of 3 shot groups.
I tend to alternate between firing and resetting to the "low-ready", slow fire, and rapid.
I try to get as many discernible groups on a target, recording each shot's order and encircling each group. From this, I am able to input the data collected using a coordinate system. These are some of the current and future features I am hoping to implement:
First, second, and third round placements.
Group placement and radius. (under development)
Overall tendencies.
No need to keep targets, each group can be individually displayed (under development... and will take a while)
Below, you'll see some of the graphs I've created so far. These display all of the recorded shots for the stated distances. The next development will allow me to display the group location and radius as a circle with the center at the group's central point and the radius equal to half the group's size. The individual shots will be visible within this circle.
Again, the pictures below are just test trials and they are very crude so take them for what they are right now. Thanks.
7yds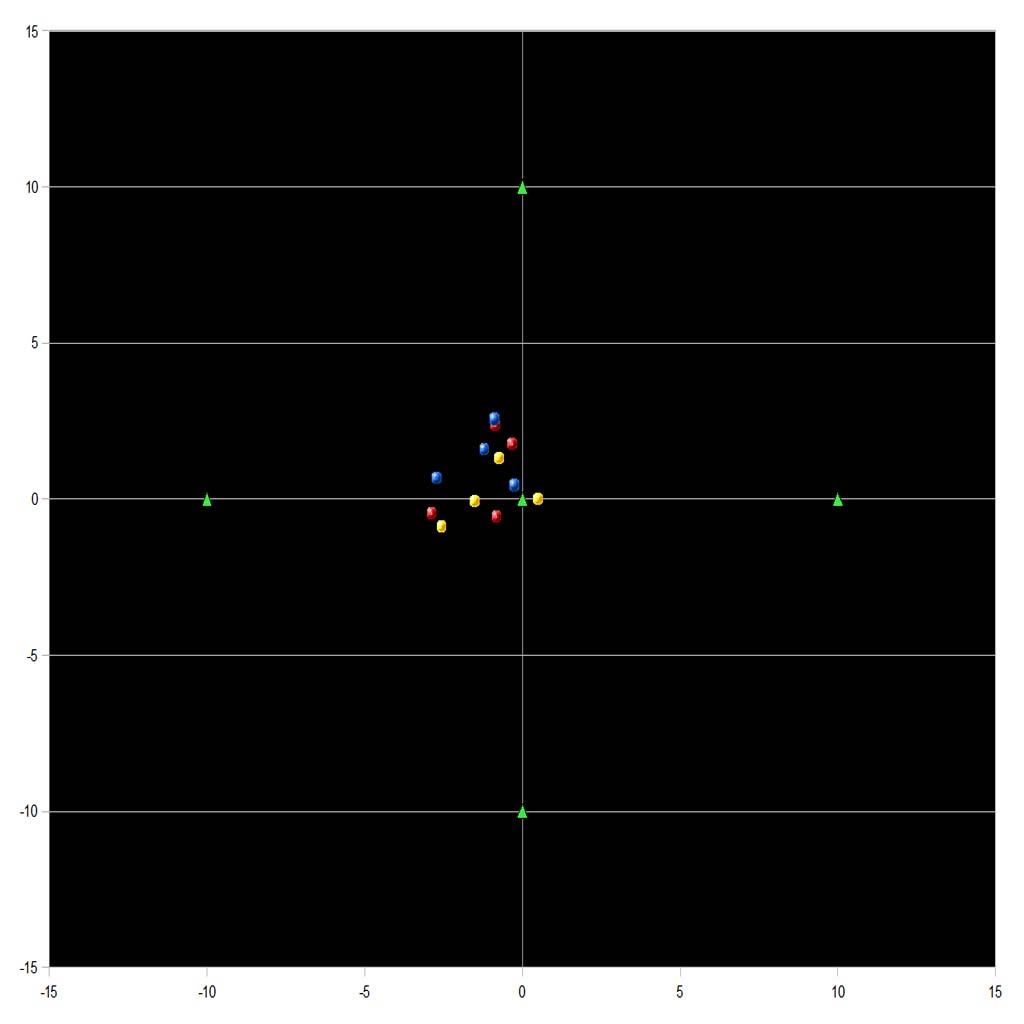 10yds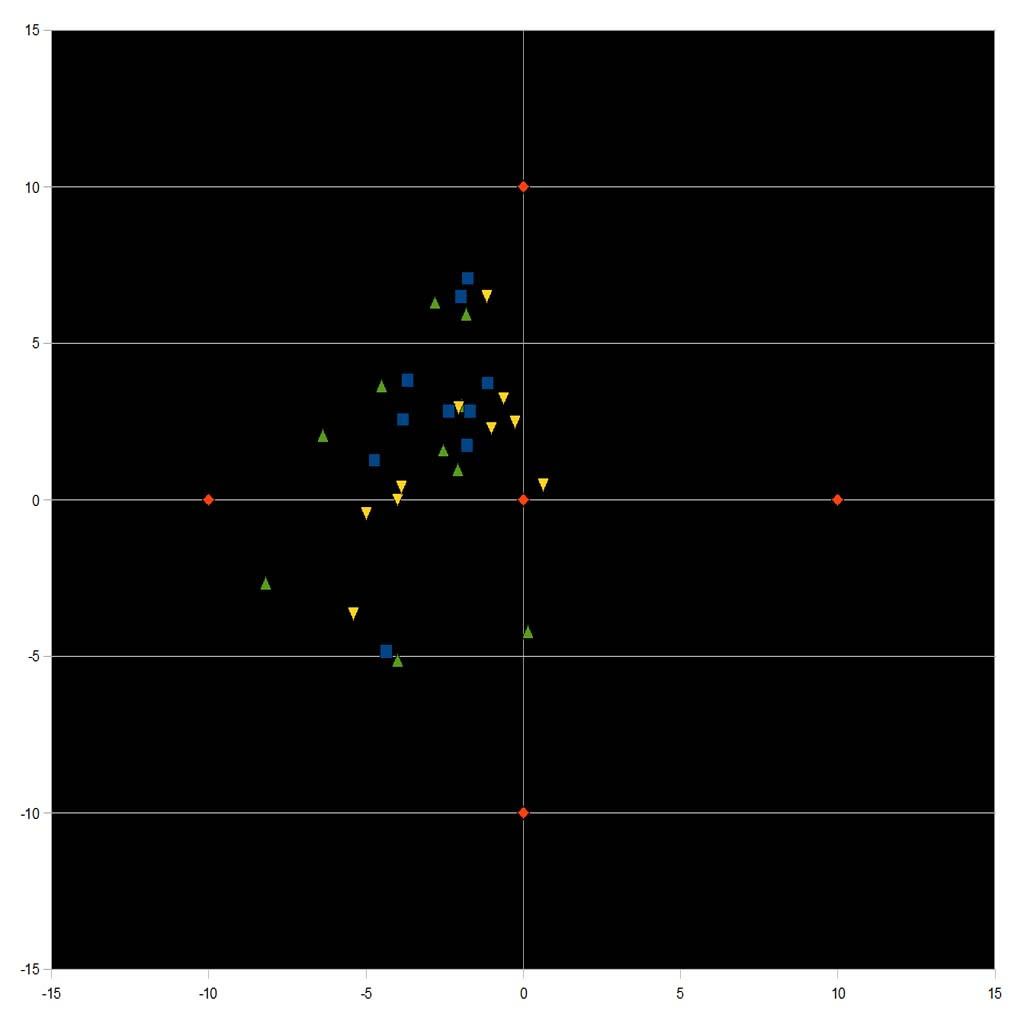 15yds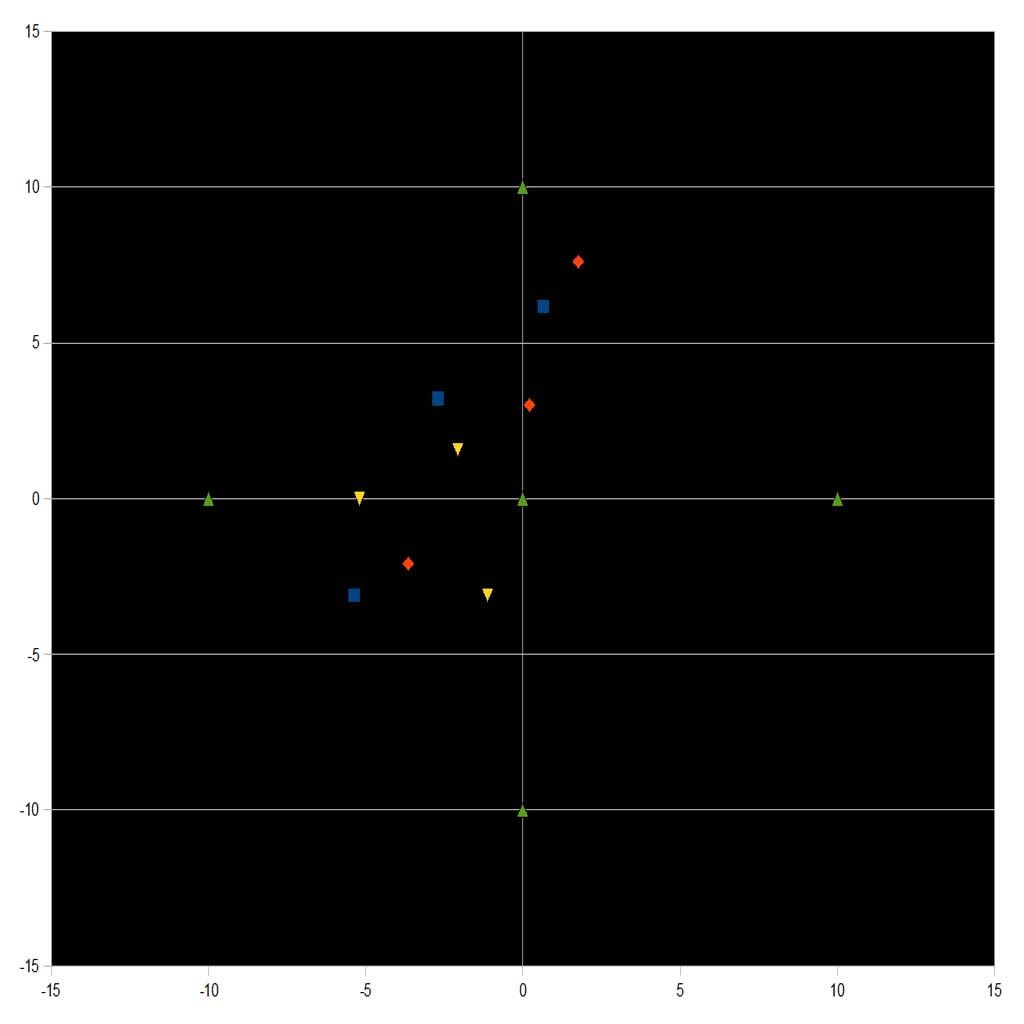 I know that many will agree that all this is overkill. Hell, half way through the initial stages of this project I thought so too but then I found myself deeply interested in how much can be accomplished with simple math. Not to mention that I can retain the data on my range targets without having to store them physically!
Yeah, I know, I should be promoted from NERD to GEEK, but I'll leave that up to you all. If any are interested in this project just post here. Critiques and suggestions are welcome and encouraged.