Discussion Starter
·
#1
·
... My XD got some intense training... I was along for the ride...
When one has this much fun over a weekend, it has to be shared.... I spent two full days training at Practical Firearms Training in West Virginia.
www.pgpft.com
The instructor Pat Goodale was excellent, Marine background, and now mainly trains SWAT, Federal, and police agencies.
Notice in the following
photos
and
video clips
, I was shooting the
only XD
in a field of glocks. The glockers were curious about my XD, and gave it good reviews throughout the day.
First day: 4 hrs very thorough classroom, then headed to the range. Second day was advanced class, every kind of shooting possible.
Photos
Part of the range, one of the women in the class going through the car shoot (see video further down)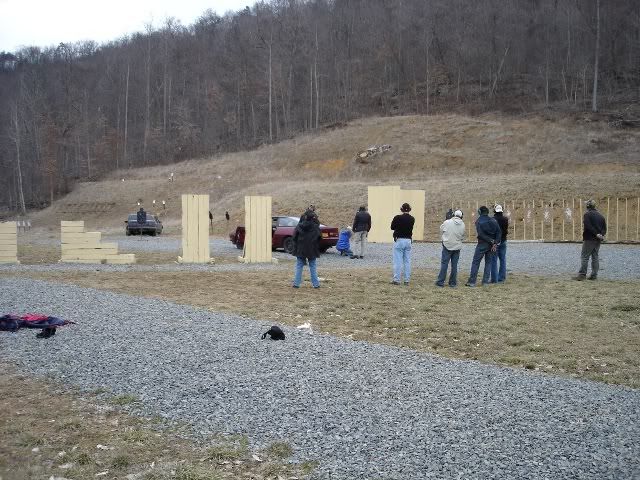 Shot from standard threat position, lots of paper and steel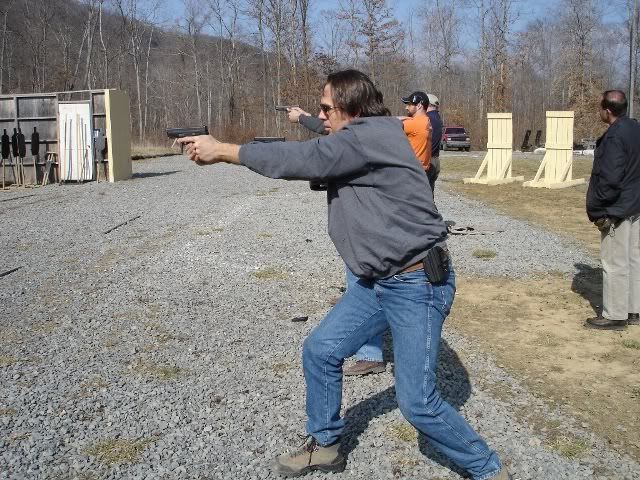 Lot's of ground work, shooting from different / uncomfortable positions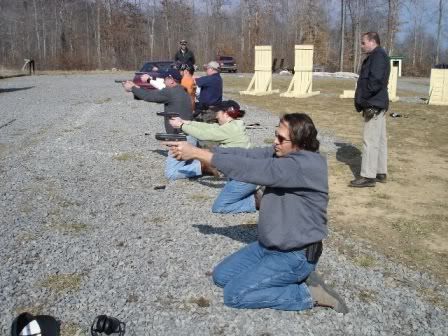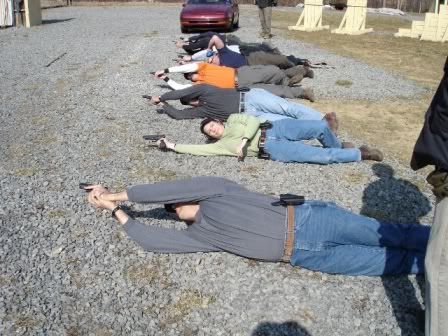 Emergency reload from prone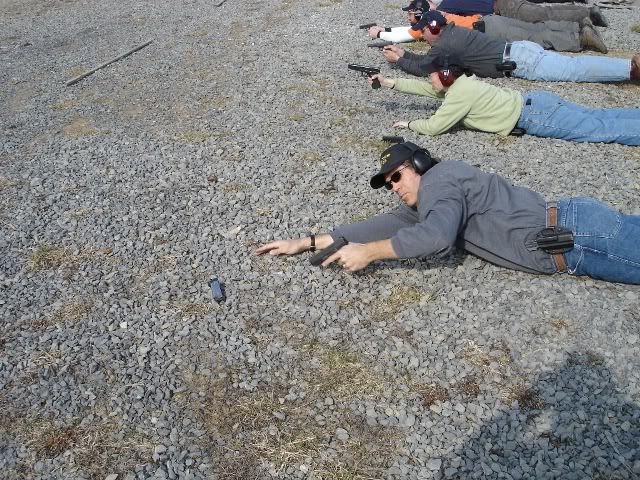 Video Clips
Car Shoot:
end of first days class... start seated in vehicle, weapon holstered, discover 4 threats outside. Lean out drivers window, two hits on first threat, then 2 hits through passenger window on 2nd threat, exit vehicle, engage targets using rear of vehicle for cover, check below vehicle for approaching hostiles, move to front of vehicle, re-engage final targets
Car Shoot.mpg
Fight To Standing:
In trouble, prone, target at 10 yards. Two hits from prone, two hits from kneeling, two hits from standing (notice I had to reload between hits while standing) and
yes
, with my XD, and a reload, I still beat the glocks
fight to standing.mpg
1 on 3:
pure speed check, draw, one shot on three targets, steel at 5 yards. Damn, in this clip I went high on the first, next try got it down to 2.1 seconds (not bad for a newbie)
1 on 3.mpg
...and that is how you have fun with your XD, one weekend, 19 hours, 900 rounds....

yee ha!!!