Custom Built AR-15, chambered in 5.56/.223
Here's a list of parts used in this build.
-LMT 16" Flattop Upper Receiver w/ 1/7 Twist, Chrome-lined Barrel
-LMT Bolt Carrier Group
-LMT Charging Handle
-YHM Free Float 4 Rail Handguard
-Spike's Tactical (Punisher) Stripped Lower
-Rock River Arms 2-Stage National Match Trigger
-Magpul Enhanced Trigger Guard
-Falcon Industries ERGO 'SureGrip' Pistol Grip
-Ace Full Size Skeleton Stock
-Magpul 30 Round Windowless PMAG's (X3)
-EOTech 511 Holographic Optic
-SureFire Ladder-Style Rail Covers
I still need to get some Troy front and rear flip-up sights.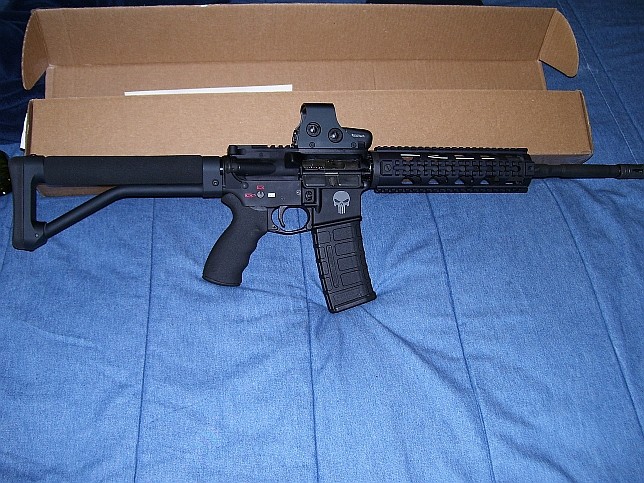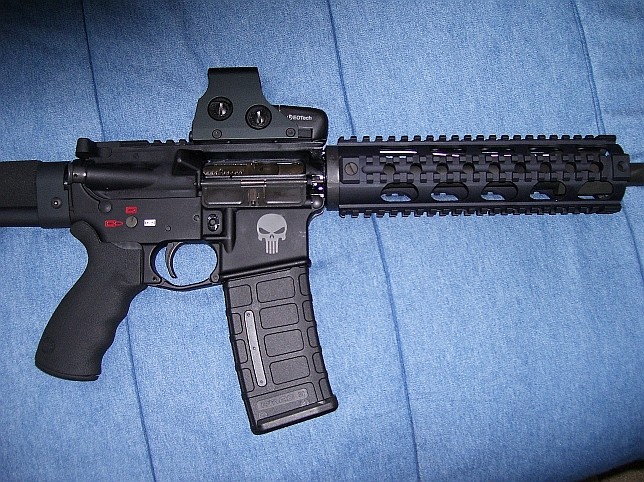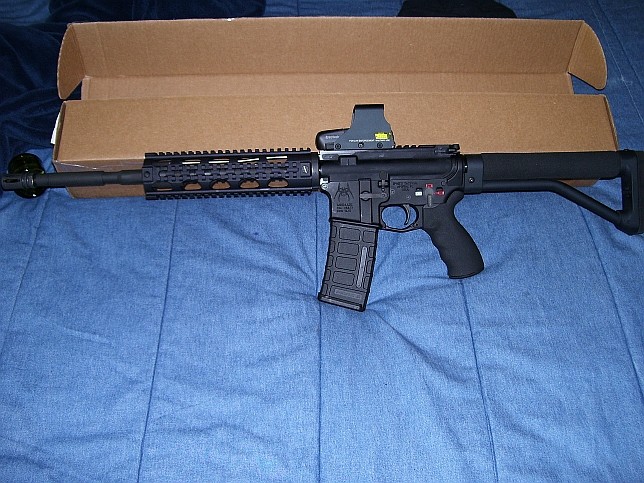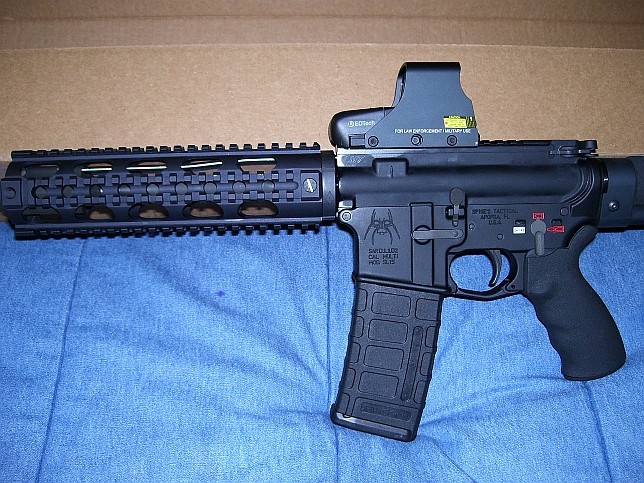 Here are a couple pictures of the handguard with the rail covers.