Discussion Starter
·
#1
·
I was given this single shot Remington 41 by my Grandfather. It was no where near this condition though. The gun had been sitting in the corner of a room when the house caught on fire. It burned the stock off, pitted the metal, and the bolt handle was broken off. I had an old Winchester stock on it for a while, and then decided I wanted to try re-blue it and make a stock.
I had a nice big piece of cherry wood I was wanting to use, but didn't have a saw big enough to cut it down. So I made it pseudo-laminate. I took 3 planks of red oak, cut the rough shape I wanted, and then epoxied them together. Then after a couple months of all nighters shaping and hours of sanding, I got the shape I wanted.
I made the trigger guard out of some 316 Stainless, and a guy polished it for me at work. I stole the butt pad design from a Blaser Shotgun, by taking some of the same wood and making it run perpendicular to the stock. And I spaced it with a plate of polished aluminum just for some detail.
And let me tell you, this gun shoots like a dream. No lie I shot a weed in half at around 70 yards in one shot with iron sights. It was some luck, but this gun has never let me down.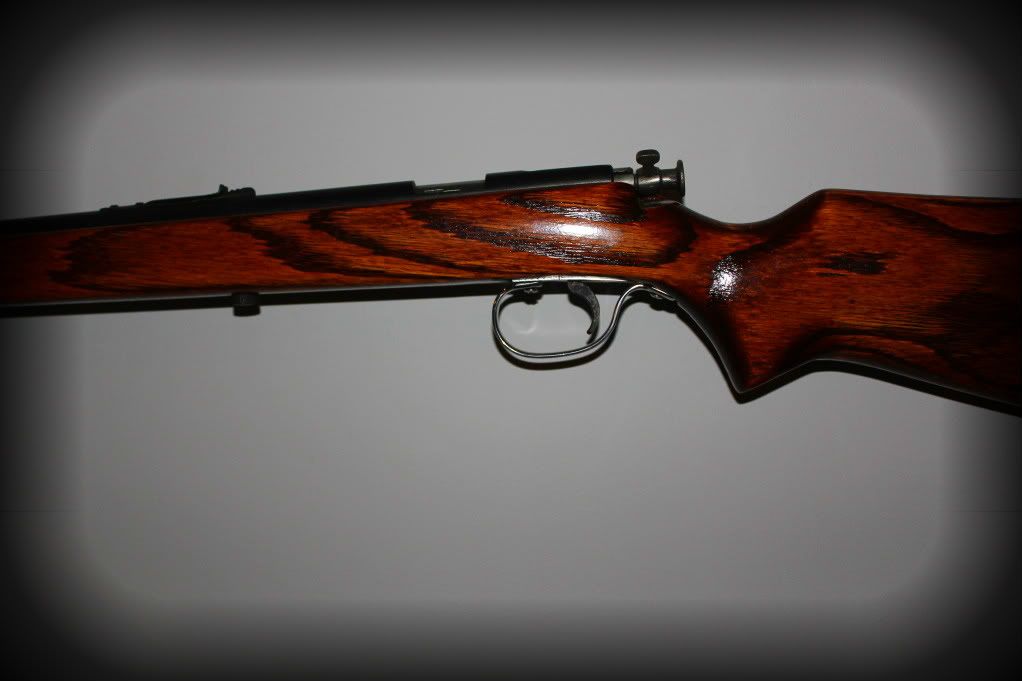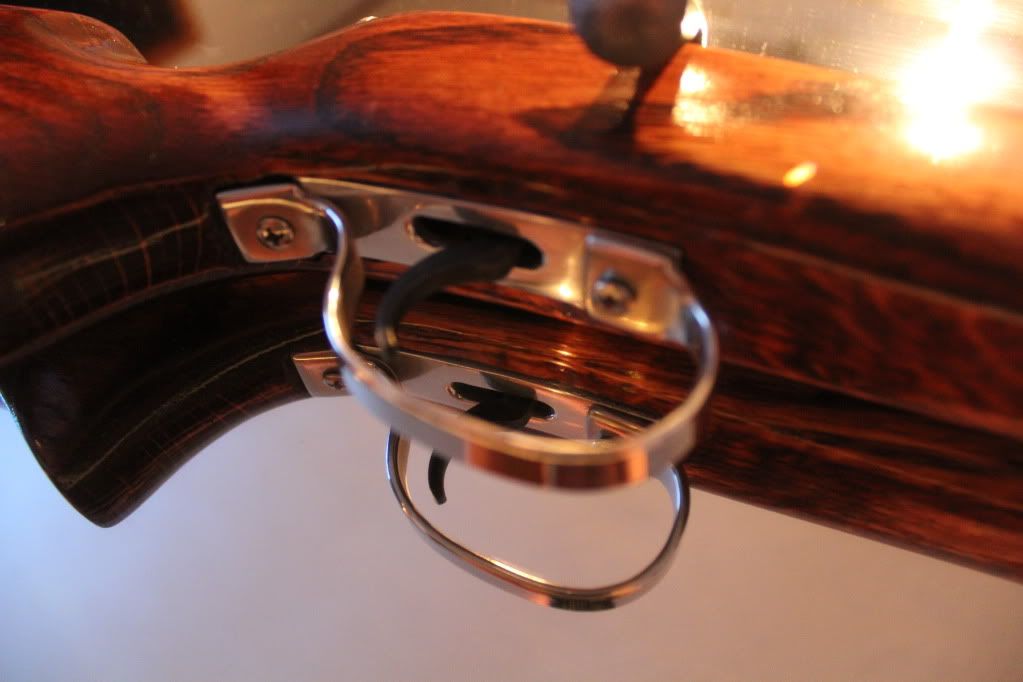 Hopefully I didn't embarrass myself for posting this on here. I'm sure there are some much more experienced stock makers on here, but I'm proud of it.