Discussion Starter
•
#1
•
Well FedEx delivered my scope along with Burris XTR med rings from USarmorment.com this past saturday. I paid about $356 I believe, that's with shipping.
Opening it, I realize that it's bigger than I though (that's what she said) it was nicely packaged and included was:
-scope
-cover
-lens covers
-lens cloth
-allen wrench
-battery
-generic manual
-sunshade
I was disappointed that, even though it says "Warranty card, and Specification underneath this panel." I checked and there was nothing there, so I'm out of a warranty card and specific scope manual. No worries I just registered it online plus found a manual for it.
I bought it on the account that many recommend it and have not heard one bad thing about it. Now where to start.....
It is a 4-16x50 tactical scope with a 30mm tube and:
-illuminted Mil Dot reticle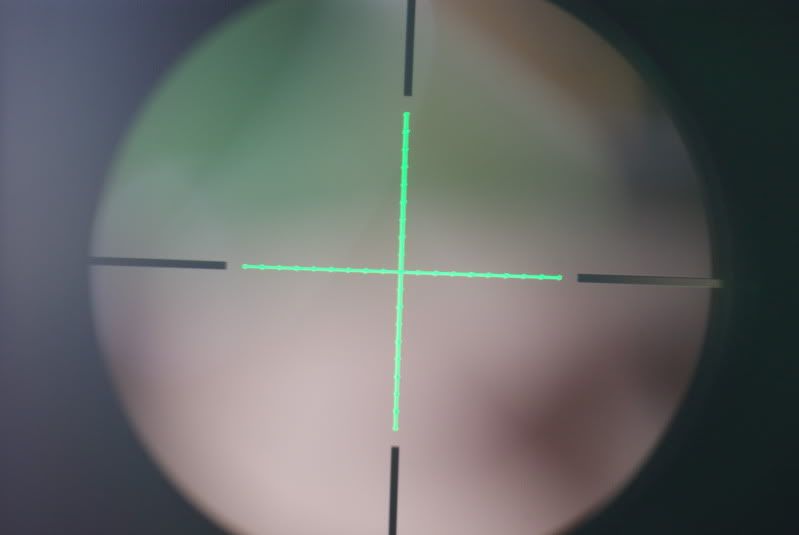 -side focus knob 10 yds - infinity
-tactical turrets with 1/4 MOA at 100yds
My likes:
The glass is pretty clear for me, I never had any experience with other hi end scopes but this does its job well. All of the knobs are easy to turn, the illumination knob has nice positive clicks and there is no play. The same goes for the elevation knobs, nice audible and positive clicks with no play. If you notice on the turret pic above it shows that each turret can go about 4 full rotations and I like that it shows it. Resetting the turrets to zero is easy after getting your zero, unscrew the turrets, lift its body up and rotate it back to zero and tighten it back down. The zero-lock feature is simple to use; clockwise to lock, counter-clockwise to lock. The side focus is smooth to operate. Getting to each power setting is easy with 10x having a positive click.
My dislikes:
Besides not having a few papers, I noticed that the rear rubber on the lens cover looked like is was dried out and a little discolored, same goes for the focus eyepiece rubber. It also was really flimsy, so I bought a butler creek rear lens cover today. The front is ok, still a little flimsy, but for some reason it fits loosely on the sunshade. I also believe that to actually use the exact measurement of mils you have to be on 10x if not you have to adjust your measurement for the other power settings.....of course I haven't started reading up on how to use the mils. I also wish that you can lock the focusing eye piece cause it is simply too easy to move
Dried up/discolored focusing rubber and lens cover.
Thats about it for now, I still need to buy a base for the Rem 700 that should be in my possession this week (I hope). I'll leave you with pics through the scope at the different powers, it was pretty difficult to get a good pic while skeeters were feasting on my legs, but they will suffice, but you gotta see it in person to really appreciate the clarity.
4x
6x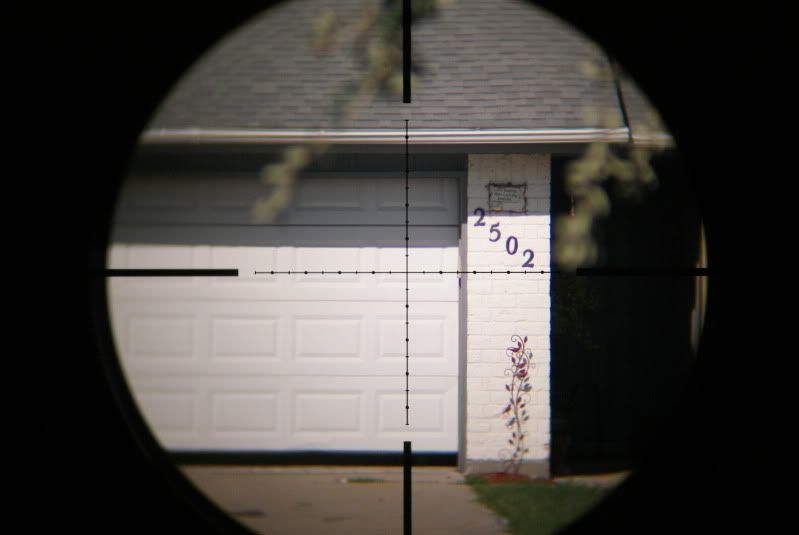 8x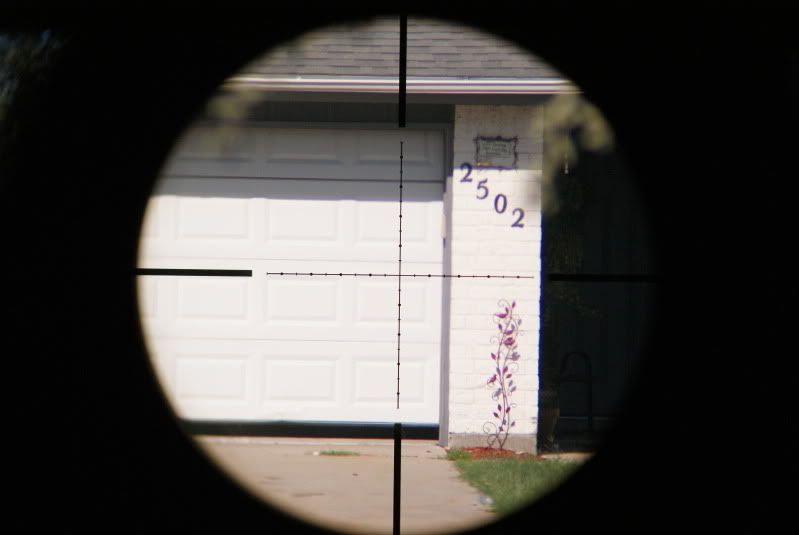 10x
12x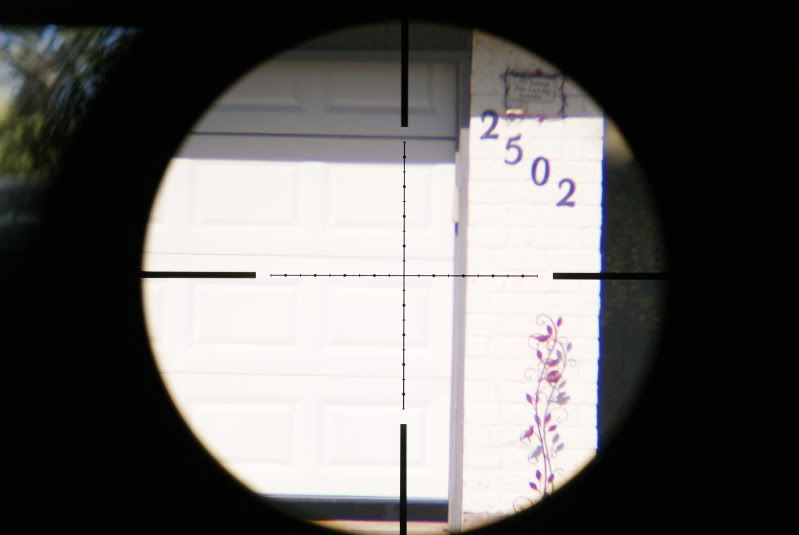 14x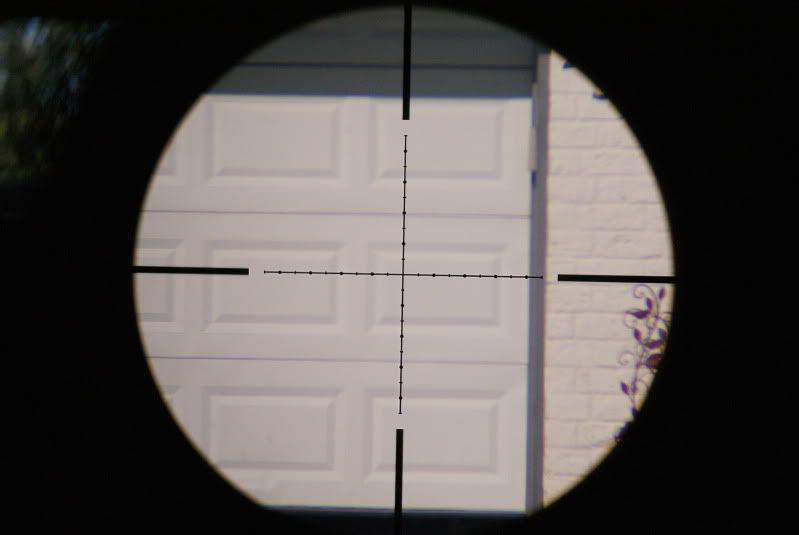 16x