Discussion Starter
·
#1
·
Despite the fact it's one of the more accurate pistols I own, I've been less than thrilled with the accuracy of my XDm40 compared to what Springfield quoted it at. Until today. I decided to give it another chance. I took 4 different boxes of ammo, my XDm and determination to the range with me today. Everything else stayed at home.
Other than the fact that it was hot, it was a great day to shoot. I set up at 10 yards and did some slow fire to get into the swing. Immediately, it felt like something was different. The trigger didn't feel as horrid as I remember, and the sights didn't look like they were made from Play-Doh. I jumped right into running 5 shot groups from each box of ammo. Some of the better targets:
10yds, slow fire, unsupported standing, practice: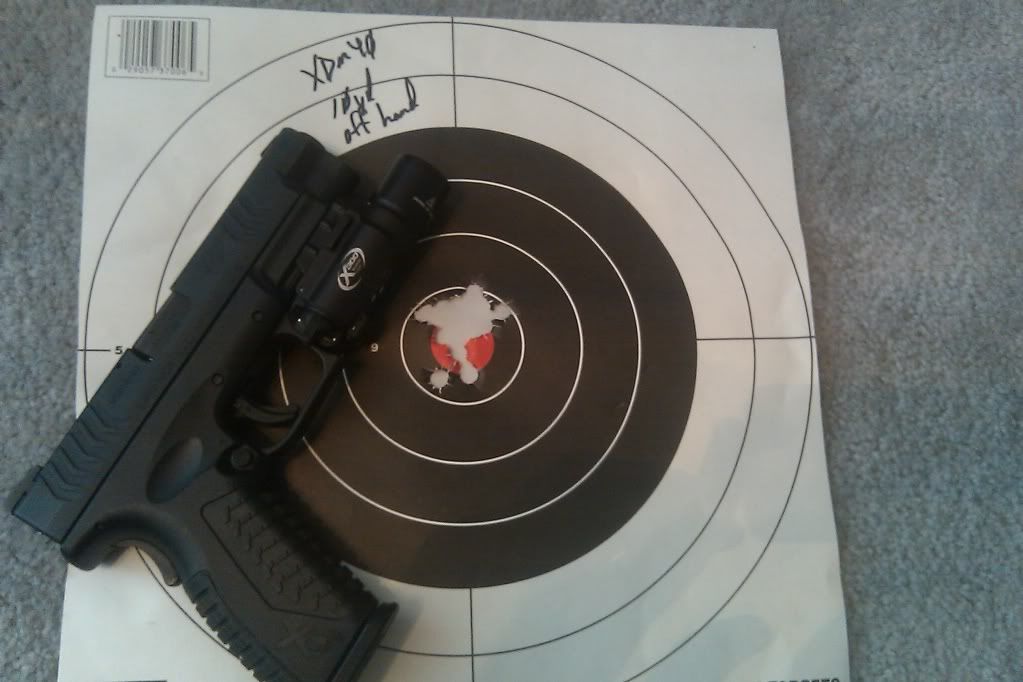 10yds, slow fire, unsupported standing, 5 round groups: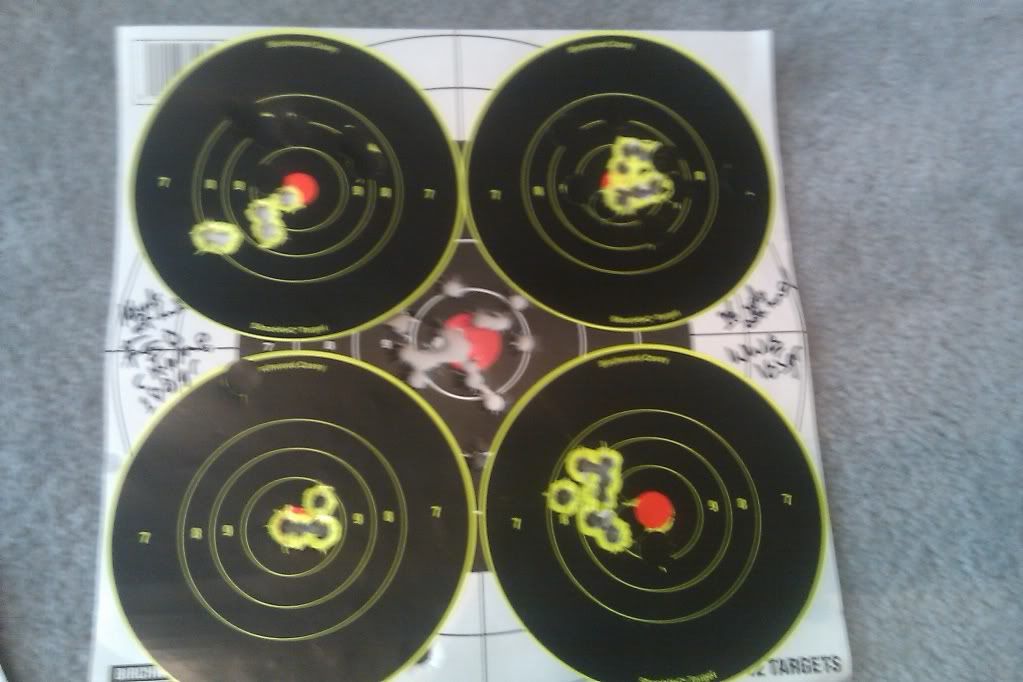 After I was satisfied at 10 yds, I moved it back to 15 yards...
15yds, slow fire, unsupported standing, 5 round groups: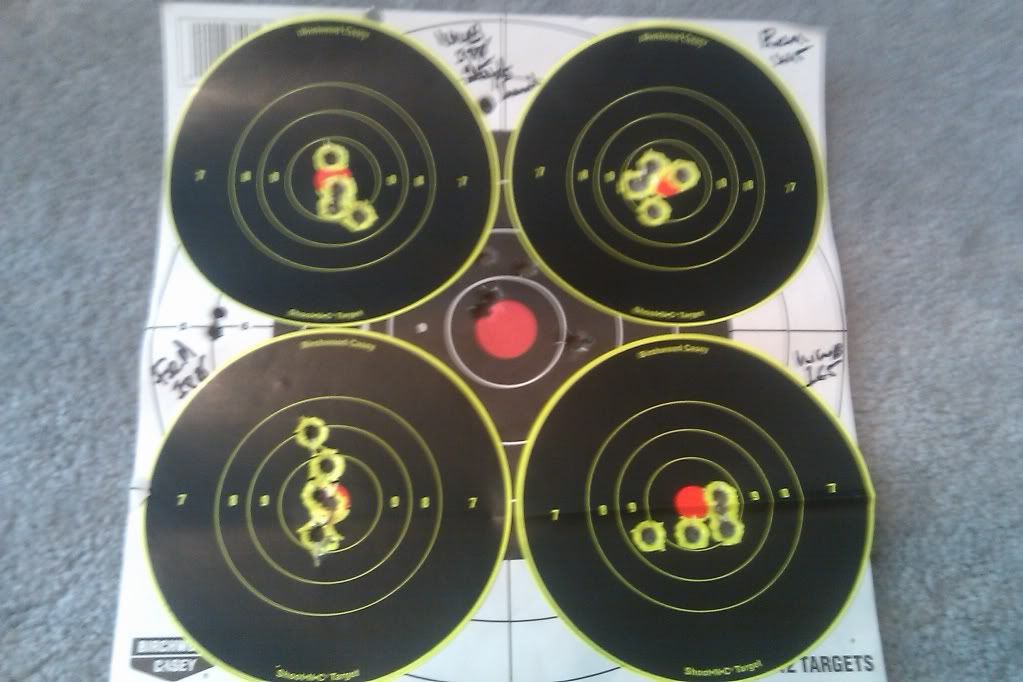 Finally, I moved back to 25 yards:
25yds, slow fire, unsupported standing, fun times:
I have to say, overall I'm quite pleased. Not all of my targets looked like these, but they were close enough that I'm going to keep my XDm. I had given some thought to trading it off for a compact or something else, but now I think I'll get it a new trigger and new sights and use it in IDPA.
I'm thinking that because I almost always start out with one or more 1911s and the XDm takes a back seat, it has been neglected. By the time I get to shooting the XDm, I'm ready for some defensive style shooting.
On a less than positive note, I had my first and only FTF today using Remington UMC. Also, the slide wasn't locking back on nearly every empty mag. Maybe worn mag springs? I'm hoping it's just the ammo it doesn't like, but either way it's being taken out of carry duties until it starts acting right.