Discussion Starter
•
#1
•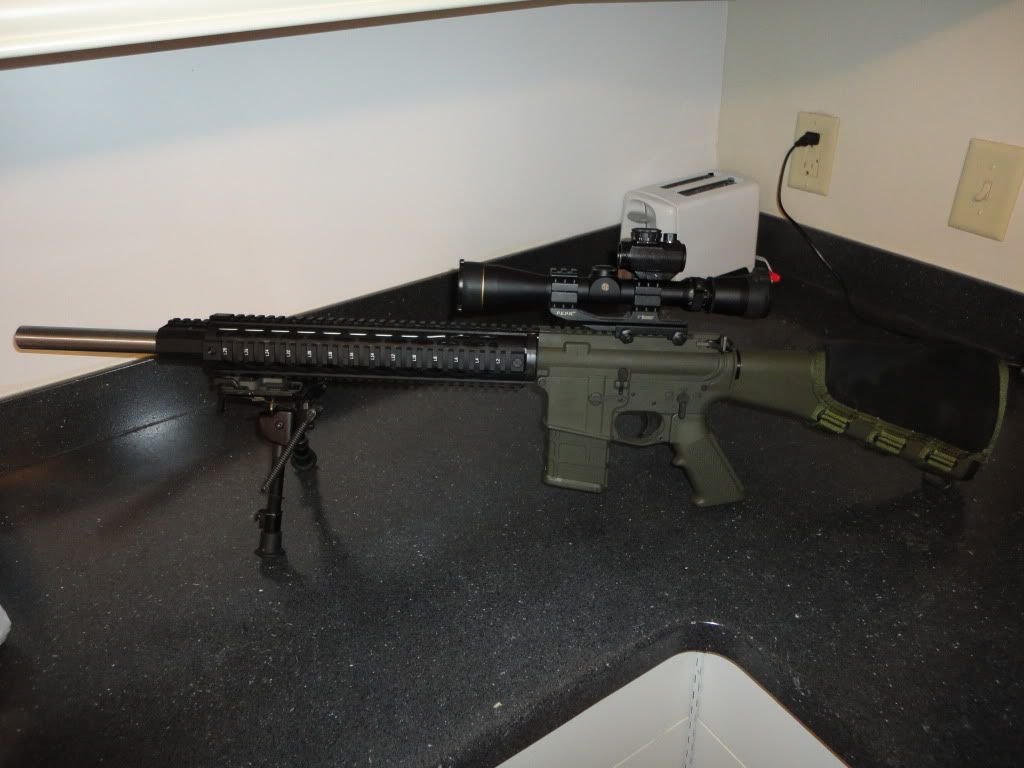 As far as the barrel goes, should I make it green or leave it silver? Just note the FF rail will be painted green when I have time to do it. I just put this barrel on today after two bad cmmg barrels. (Ridiculous) The hand guards I had on before were green as well, but they wouldn't fit on this barrel.
Gun specs
-Armalite lower (painted)
-A3 upper (painted)
-20" dpms heavy ass barrel 1/9 stainless
-armalite grip
-armalite a2 stock
-rra 2stage trigger
-magpul trigger guard (painted)
-yankee hill diamond rifle length ff tube
-match bcg
-leupold scope with red dot (poor mans acog)
And other stuff I probably forgot.
Built from a stripped lower.