Hey all. Some of you might remember a thread I made about looking at a used 1911. I got to thinking about it..and decided to maybe go new. Well...no one seemed to have the Springfield Loaded in Stainless in stock. It looked like a long wait. Then I got an email from Buds saying they had them in stock. So I figured...what the heck. Who knows what the future of gun costs/taxes is going to be...why not.
So I oreded. And a few days later I had this in my hands. Horrible pictures...Ill have to make some gun porn when I get a chance.
It needs to be cleaned...and SHOT...havent had it out yet.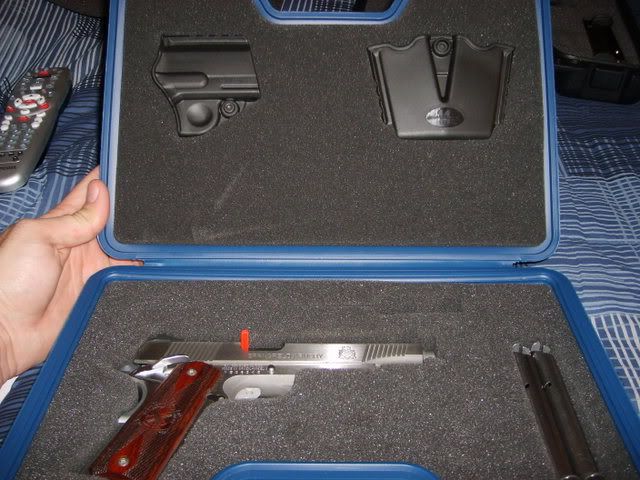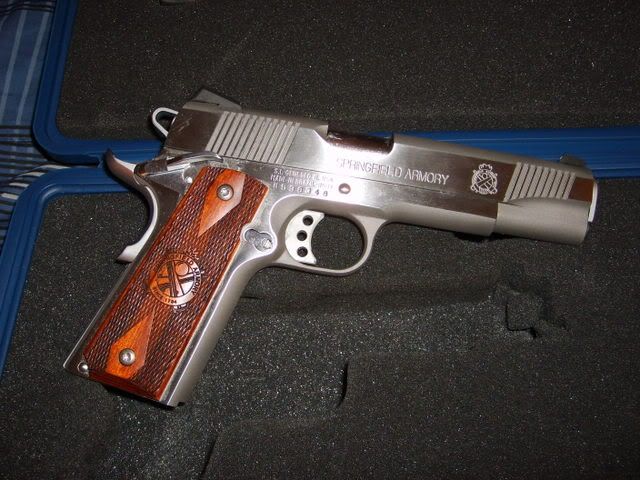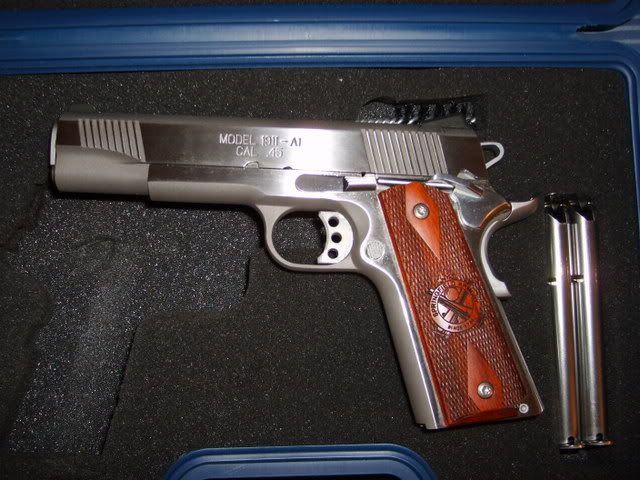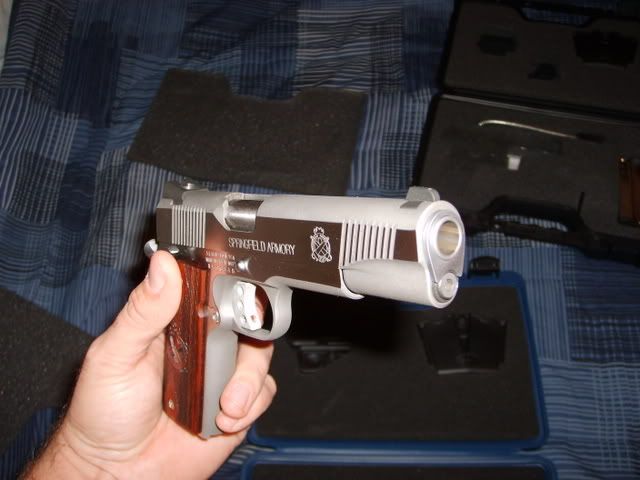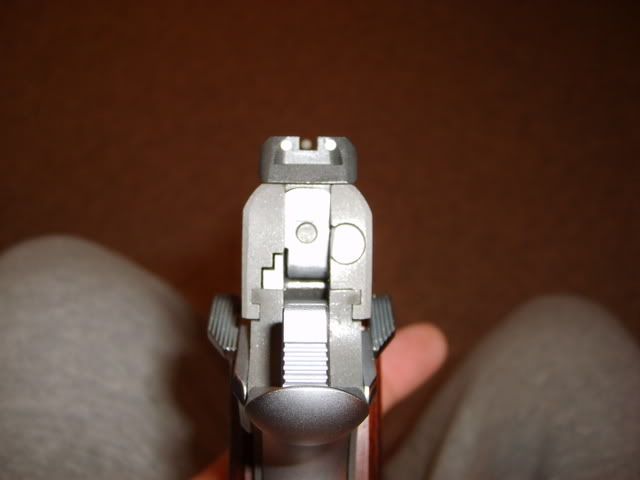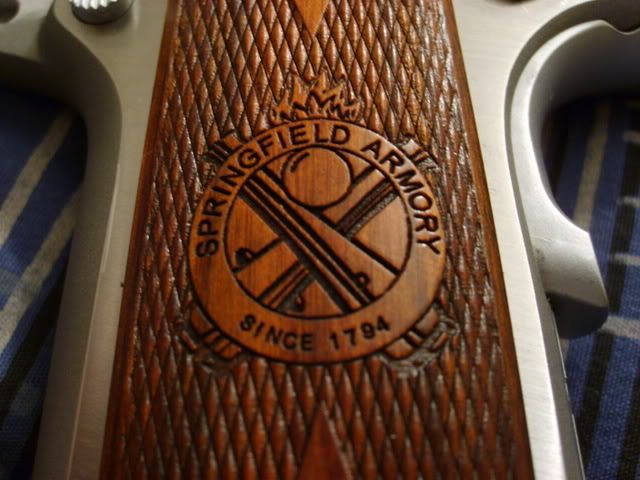 A quick pick with one if its new brothers...I was too tired to bring the others out. Darn Phillies Parade wiped me out for the entire weekend.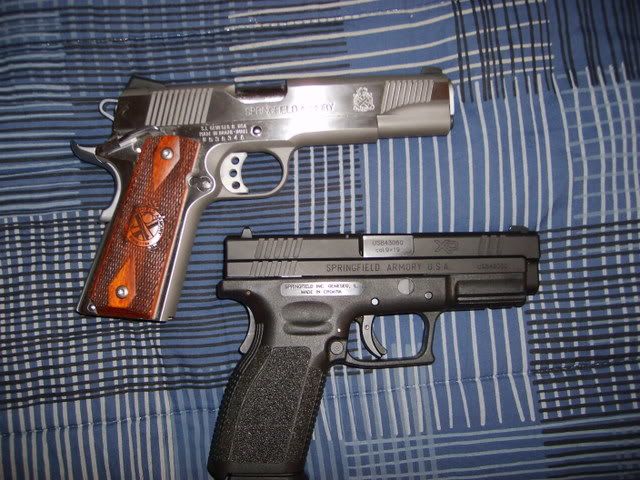 I was going to go mil spec... but I was just gonig to modify it to loaded specs anyway.
Couple things on my list... Non-ILS main housing, stainless GI guide rod set up, single side thumb safety. Ide also like to figure out what I can do to clean up some of the sharp edges on this thing... Holy crap. The cocking serrations are sharp as razors, and the edges of the slide/frame are pretty dangerous too. If I run out of ammo, I could easily cut a vein with this thing. haha. Ive heard of folks stoning a slight chamfer on the edges...I think there is a term for it.
Anyway...enjoy! Cant wait to shoot this thing!!
J.