Discussion Starter
·
#1
·
Well its been about one week since I received my Bodyguard 38 from buds and so far I've been pleased with it as my new CCW. I've only put about 90 rds through it so far, and its already claimed it's first victim...me.
Some how as I was doing some rapid shots my finger got chomped on between the frame and top of the trigger (guns unloaded)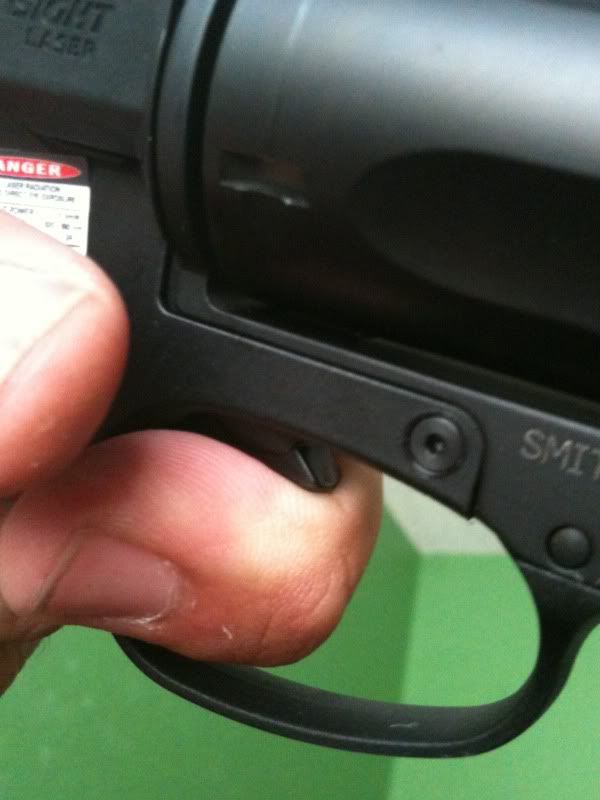 Didn't realize I was bleeding until I was shooting my xdm9 and saw blood on the frame.
Revlovers are new to me so getting used to holding it the right way took awhile as I was trying to find a grip that works for me where I dont need to think about "is my thumb gonna get burnt" lol the way I've held my autos been memorized by my muscles. I've been dry-firing alot with the j-frame grip that jerry miculek shows here:
MICULEK2
I also found out that its alot easier for me to squeeze the trigger w/o disturbing the sight picture by placing it close to the first joint.
The one reason why I chose the Bodyguard over the LCR was where the cylinder release was located, on the top of the revlover behind the rear notch sight. It makes it alot easier for me to release the cylinder vs. the push-in-to-the-right method on the LCR. The laser is a extra bonus for me, haven't really used it much in shooting since IMO it could be a distraction to me when I'm just trying to used the sights.
Oh and the sights are dead on POA/POI at around 5-7yds, found out that @ 15yds I had to hold it at around the neck of the target to get centered headshots. Speaking of 15yds, I'm freaking accurate with this revolver vs. my auto loaders cause my POA/POI are closer than the auto loaders. It does beat up the webbing between your thumb and finger, kinda wish they had a squishy insert like the LCR, but I guess Im gonna have to wait for houge to make one.
Getting used to reloading, I have 4 6 rds tuff quick strip and one HKS 36 speedloader. I usually carry IWB with my remora reinforced top and have the one HKS 36 speeloader and 2 quickstrips. I still haven't gotten around to buying Tuff quickstrip pouch so I can have them on the belt rather than in the pocket. Here is a little clip on how I as a lefty reload my BG38
I like cleaning it
no need to take apart anything. Just spray it down with Slip 2000 725 gun cleaner/degreaser (you guys gotta try it out) scrub it, oil it and your done.
I'm happy that I got it, feels alot better carrying IWB vs. my XDM9. Did a rapid 5 shot at 5yds and I didnt do that bad. I think I might buy XS Big Dot to replace the front sight.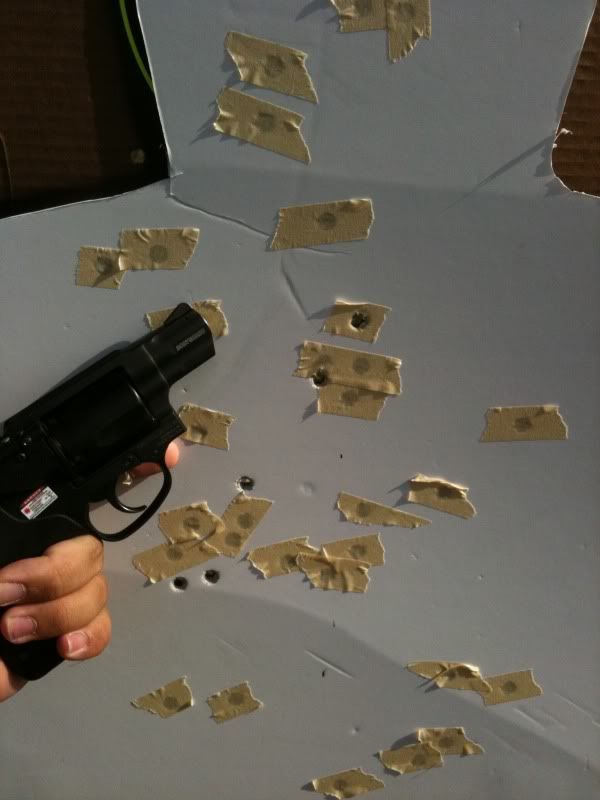 And just some other pics