Discussion Starter
·
#1
·
I took my XD-9 tactical to the range today, determined to shoot a sub-2" group using a modified Weaver stance at 25 yards. I tried three inexpensive "factory" loads:
1. Miwall Reloads (125 grn FMJ)
2. Win White Box 115 grn FMJ (bronze colored bullet)
3. Win White Box 115 grn FMJ "Improved Accuracy Bullet" (copper colored bullet)
All loads fed fine through the xd-9 tactical.
Out of the three loads, I found the Miwall performed with the least consistency, but I consider it ok for casual practice. The Miwall was noticeably milder than the white box. Next consistent was the Win White Box, with the "old" bronze-tinted bullet. Most accurate was the "improved accuracy bullet" (so marked on the box), which I think is now the standard win white box available from Walmart. I didn't quite make the sub-2" goal from my two-handed Weaver stance; however, I think the "improved accuracy" white box may well be capable of better accuracy, in the hands of a better shooter. The best five-shot group I could manage was 2 1/4 inches, as shown below.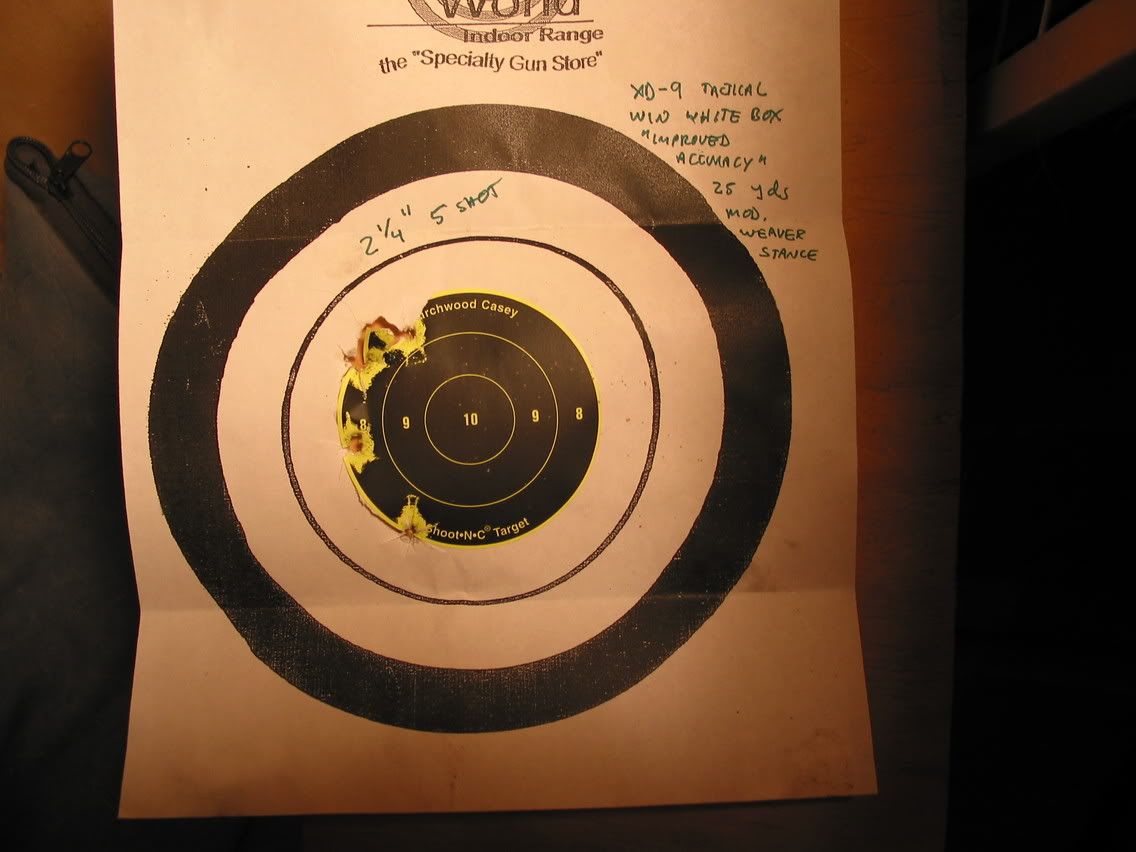 I continue to be impressed with the feel and accuracy of the xd-9 tactical and if you are considering one, I highly recommend it!