Discussion Starter
•
#1
•
Did some upgrading lately. But I got my Razor HD tonight so I had to get it on and snap some pics.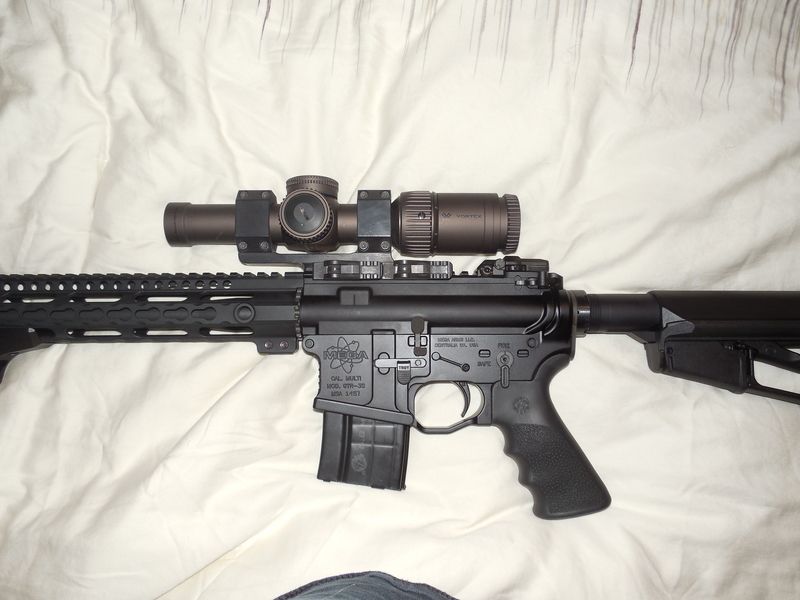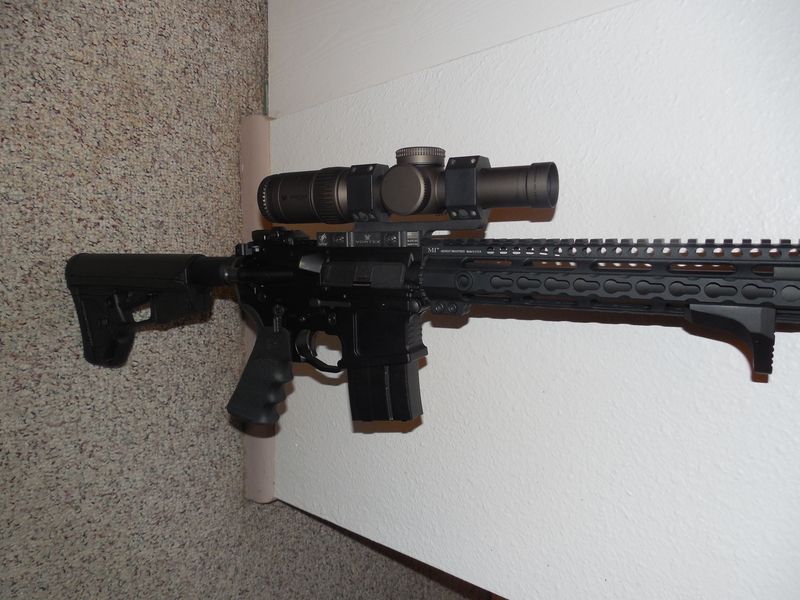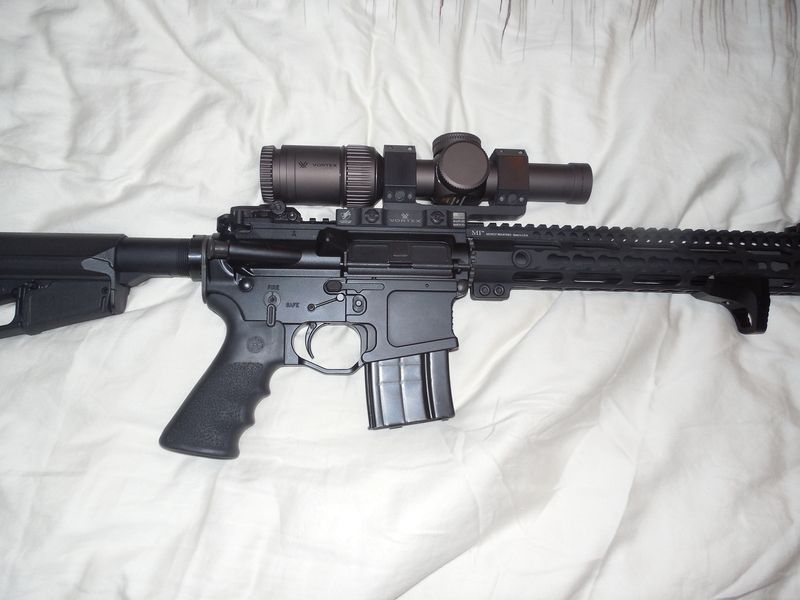 I've had it for a bit, but added lately. I don't mean to brag, but....
Mega ambi billet lower
AR Performance... upper, scout 16" barrel, super bolt, and full NiB BCG
New SSA-E trigger
BADD levers, Troy ambi mag release, and Strike Ind enhanced bolt catch/release
JP silent capture spring buffer
And of course the new Razor with my AD-Recon mount.
My God... the Razor is so damn nice. The field is huge, scope disappears. I'm much happier with a more forward position. I was fighting my last one. And while it might be a couple ounces heavier than the PA 1-6 it replaced, it's smaller. I can't wait to go get it zeroed. Warmest it will be is Saturday at 49. I'll be at the range.
And while I actually liked the functionality of the PA ACSS reticle, I much more prefer the fine wire Mil reticle of the Vortex. And I'm used to seeing lit reticles, but the red dot of the Razor is really nice. Just like my other red dots. Except this one on "1" makes my Aimpoint feel like looking through a key hole.