Discussion Starter
·
#1
·
I recently met Helmie from I-Shot/SERT at the Practical Firearms Training Industry Day. He showed up with all of the usual plate carriers, pouches and assorted items you would expect to find but the build quality, materials and details show that every design is built from the ground up by shooters with no corner cutting to save costs.
One item he had that really interested me was the Tactical Carbine Case (TCC). It comes in various lengths including 30", 36", 42" and 46"and all are 13" tall and is available in various colors. They come lined with half inch foam and plastic inserts to help hold the shape of the case, decrease printing and protect the contents.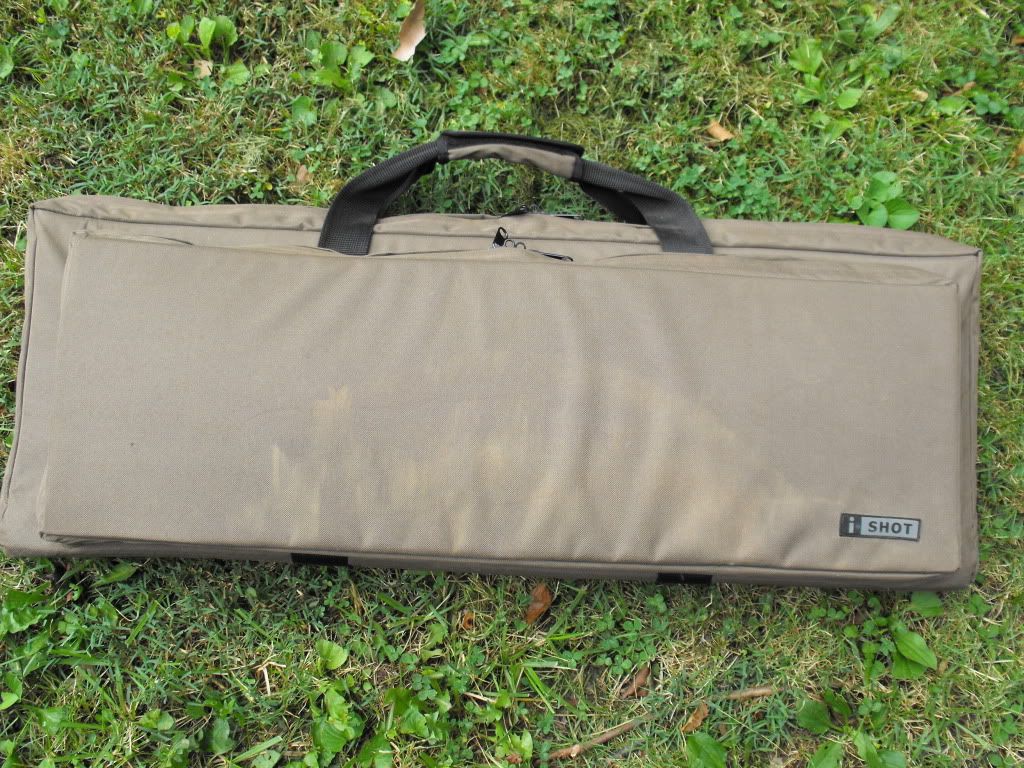 It is this unquestionable quality and attention to detail that has led FBI HRT and the Marine's 4th Recon Bn to adopt these cases.
The interior of the main compartment is lined with MOLLE and comes with 4 straps to secure your long guns. You can also buy additional straps if needed.
Mine in a 36" model which makes for a fairly small case to toss in the constantly overstuffed trunk of my car but still provides ample room for a 16" AR with a loaded mag in cruiser ready condition. You can also fit two unloaded carbines if needed (nice for carbine classes when you want to bring a back up weapon)
My 18" barreled 870 with a reduced LOP stock also fits inside if you mount it at a diagonal.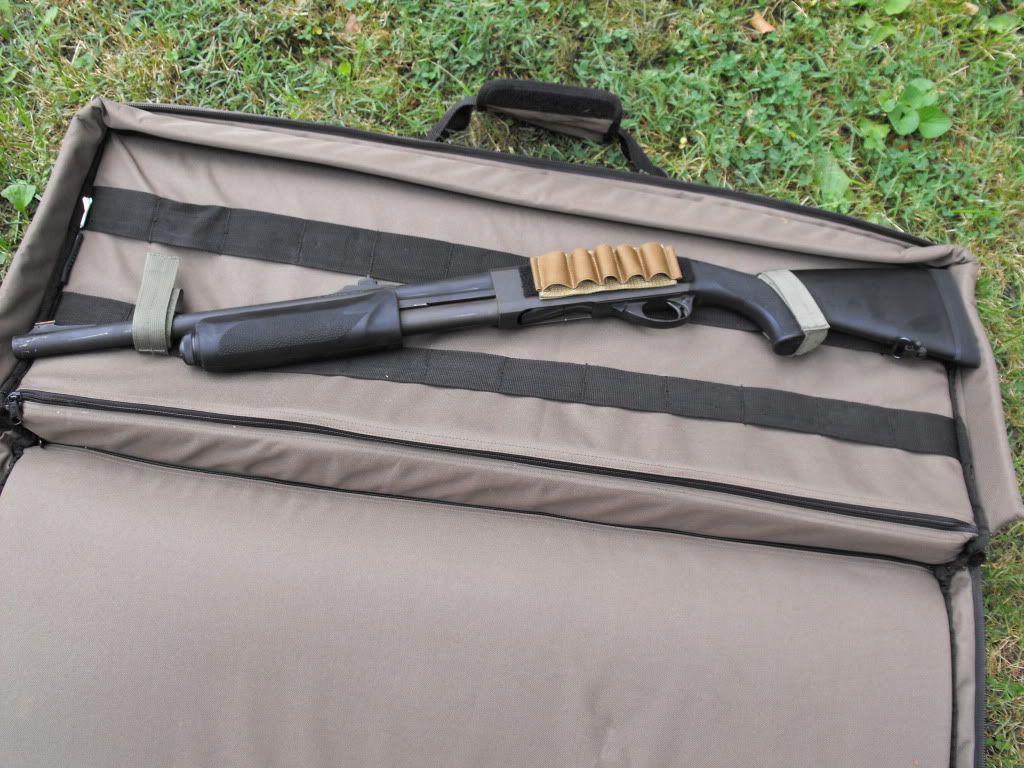 The interior of the outer pocket is where my case differs from the production versions. Where the production cases have a fully MOLLE compatible pocket, mine is lined with velcro. No matter the mounting solution the result is an interior that you can quickly adapt to your needs as they change.
Mine is currently set up with the supplied 3 mag pouch which not only fits USGI/Pmag/TangoDown AR pattern mags but also G36s and AKs. It also stores my holster and universal pouches from DownRange Gear (one additional mag and a MultiTasker tool), a shot shell panel from Jones Tactical and a RSKTKR Medical RDK/Ontario Knives Rescue Cutter on a Tactical Tailor tear off panel.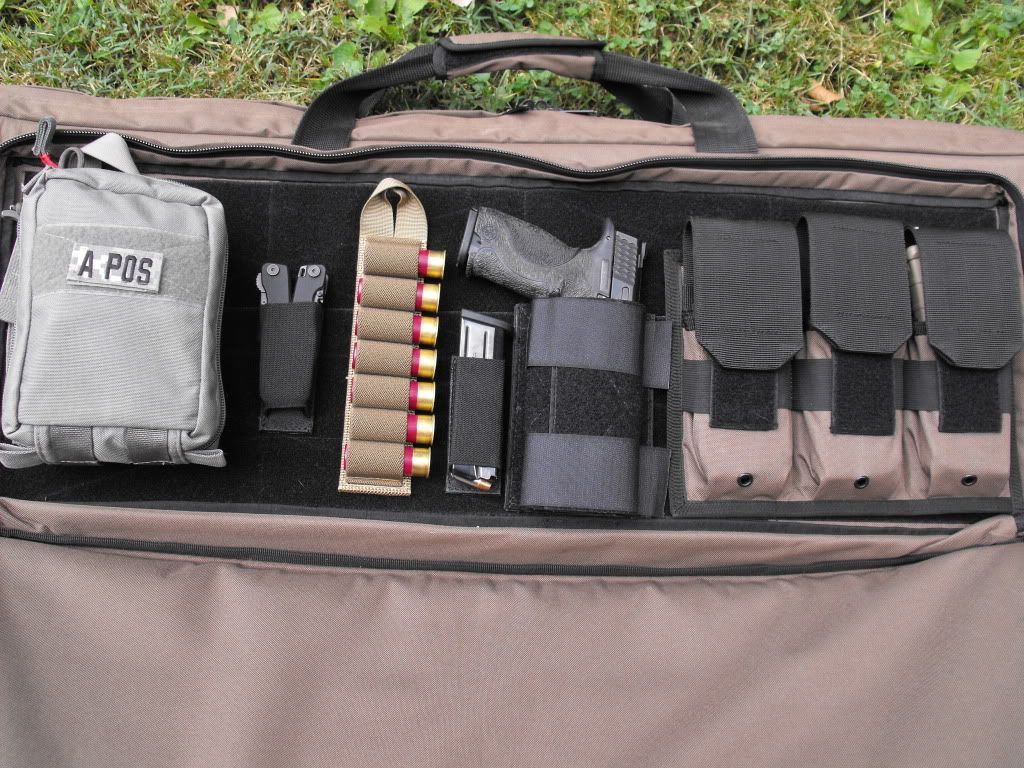 Even with a fairly compact case I know have the ability to transport up to two rifles, mags, handgun with an extra mag, cool guy tool and a FAK all in one package.
Overall I can't think of any changes I would make with this case. It seems built tough enough that even I will have a hard time destroying it and is versatile enough that I can quickly change it out to suit my needs no matter if it is a carbine or shotgun class, quick plinking trip to the range or simply a place to stow a patrol carbine in the trunk.
I got mine from Rob T at TacStrike as he is now carrying the TCC, the Compact Rifle Case (another slick piece of kit), and the rest of the I-Shot/SERT line on his site.
iShot Bags and Cases