Discussion Starter
·
#1
·
Hey all, only posted a few times on here, but I lurk all the time.
My grandmother gave me these two little revolvers and I know nothing about revolvers. Anyone know anything about these? Sorry about the terrible pictures. They're from my cell. The girlfriend left our digital camera somewhere so when I get it back I can get some better shots.
I'm pretty new to firearms so I don't know anything about these. I just bought my first gun about 6 - 8 months ago(XD .40 Tactical) so I can use some help
This one says US Revolver Co. The plating is peeling at the end of the barrel a bit. Looks like a .38
This little guys says Made in Italy and T.I.C. Very small...I guess maybe 22? I think it had some little snap caps though. Could it be just like a starter pistol?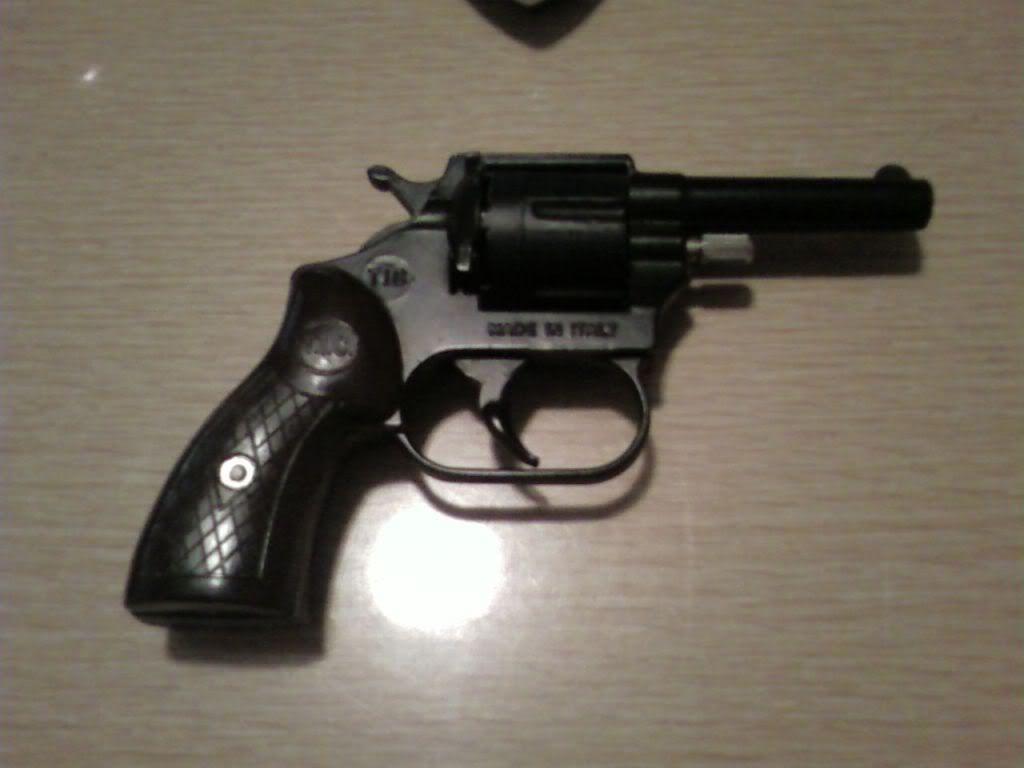 While I'm at it, I just want to thank you all for an awesome site. I'm a member of another gun forum and I hate it(Its from Pa if you happen to know it or be a member). I started looking for gun forums after I bought the XD to try and learn some things. I am always on a forum for my car and it was soooo helpful and I expected that from other forums. The first gun forum almost turned me away from them altogether. Between the Obama bashing, OC vs. CC arguments, ridiculous paranoia, and rants about 2A, there was nothing left pertaining to the guns themselves. Of course these things will come up, but I wanted to find a place to learn about grip, modifications, maintenance, holsters, etc... Luckily I found this place and its exactly what I'm looking for. Great site and very helpful people!