Discussion Starter
·
#1
·
Glow-On is good for gun sights but bad for fish????
With Glow-On super Phosphorescent, fish will have a hard time trying to ignore you. Just try it!
Fish vision is design to "catch" photons in the twilight zone. It has evolved to magnify contrast very similarly to human night vision.
A very useful trait wen light is so filtered, it's almost not there a few feet under water.
Check this small project: Three chrome finis lures with random organic patterns.
We used three different colors: Aqua, Bubble Gum Red and Orange Sherbet.
Observe the orange actually has a greenish glow, red also has a greenish glow but the eye of the camera catches more red.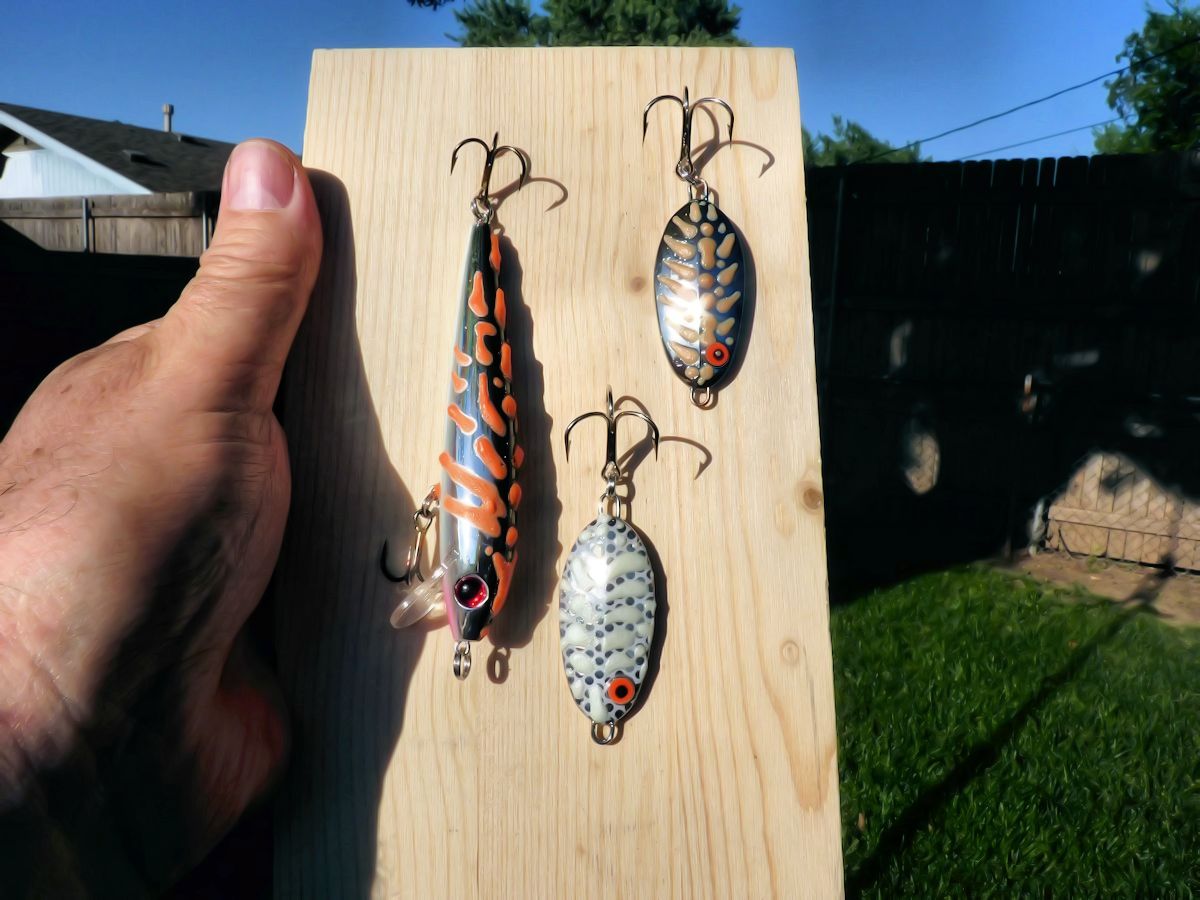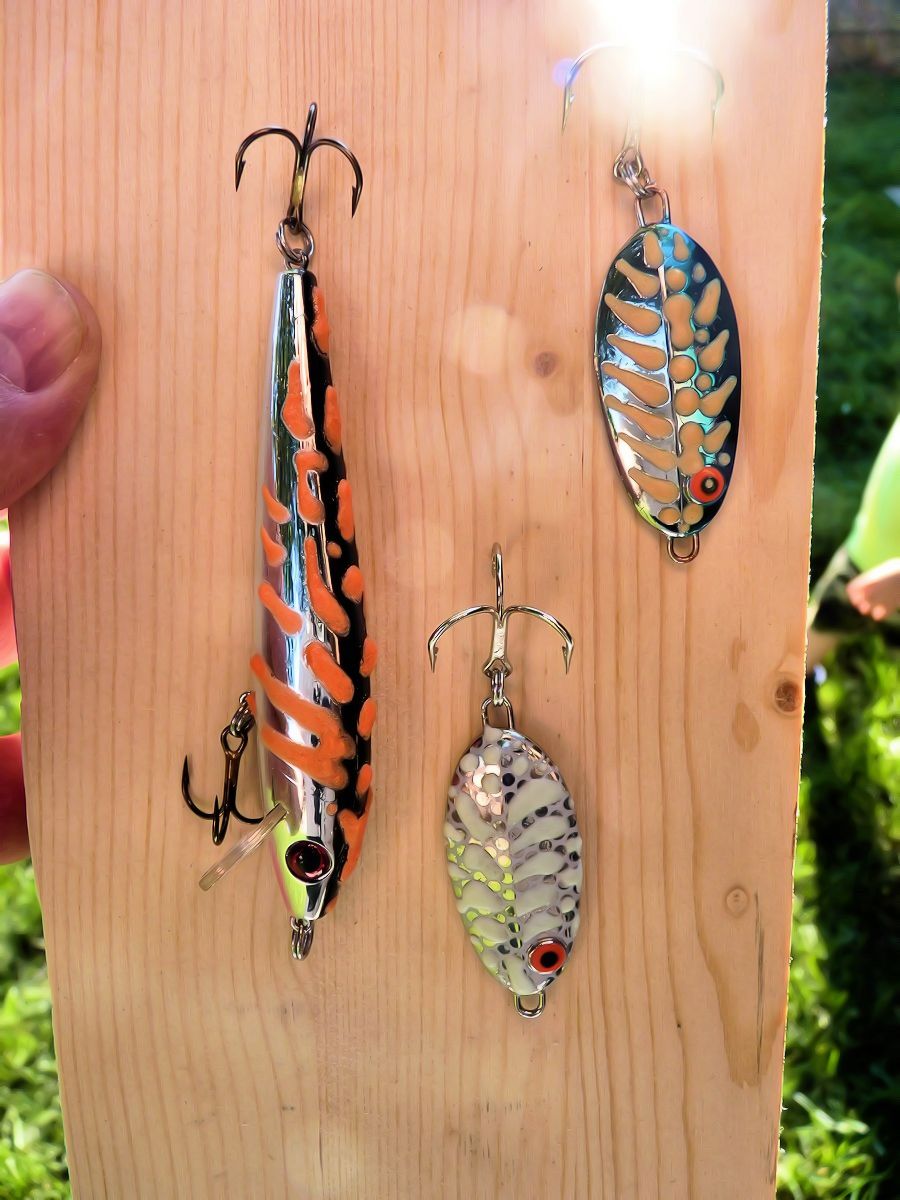 When we move the lure set into a shaded spot, the glow begins to show