Discussion Starter
·
#1
·
Been admiring the XD line for quite some time, then Springfield releases the .45ACP luring me ever closer... Then I happened upon a poor unfortunate in Dark Earth and Stainless. It looked so sad, so picked on by all the sexy black guns. I had little choice but rescue it. XD45 Service, Stainless Over Dark Earth. Poor homely thing, It was love at first sight though, kinda like seeing tht poor slightly gimpy puppy at the shelter, you just fall in love and you know it needs you.
Well this XD needed me. Or at least that's how I explained it to the wife.
Name is Keith, been shooting since I was about 6 when I first pulled the trigger of my Dad's lever action 30-30. Been enjoying it ever since.
Will likely be wanting to smooth the trigger, texture the frame etc, and that's why I am here, gotta learn the who's and where's of the Springfield..
Anyway what's an intro without pics? A tease that's what.
Cheers Folks...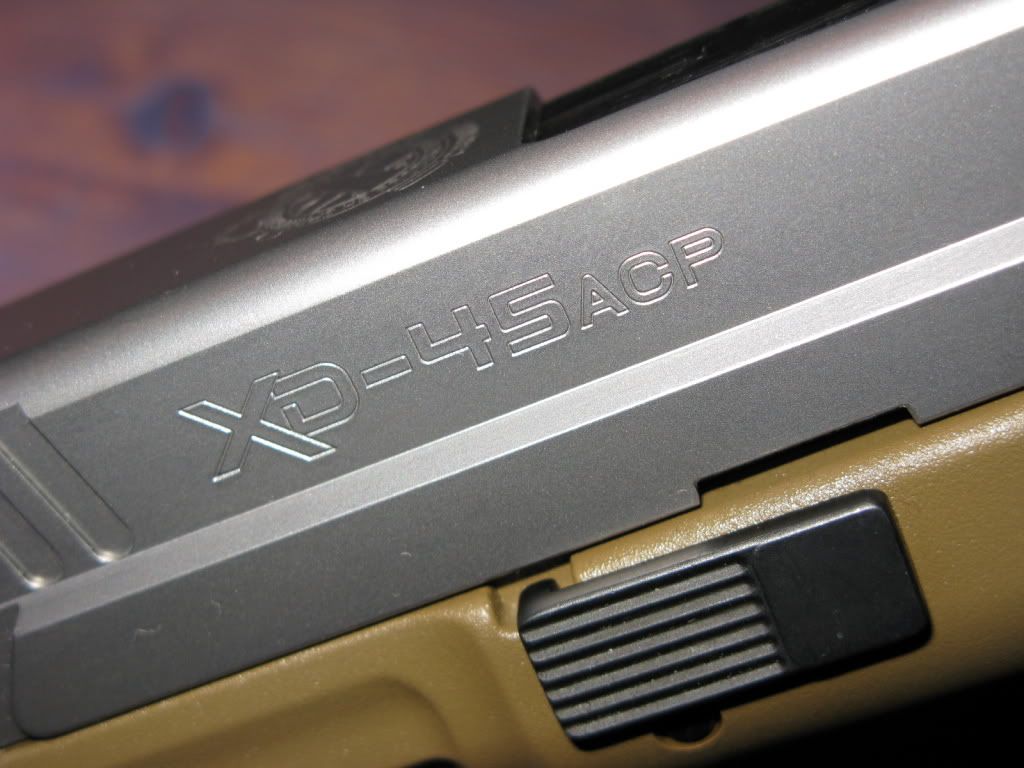 Funny thing is that I actually rather like the odd color combination. It's different anyway.