Discussion Starter
·
#1
·
Got to the range last Wednesday. Went by myself to get a little practice in. Went through about 130 rounds. That puts me up around 650 total since I have owned it (couple months). First handgun.
This first one is 1 mag iso stance and about 15 yrds. They are all there although it doesnt look like it.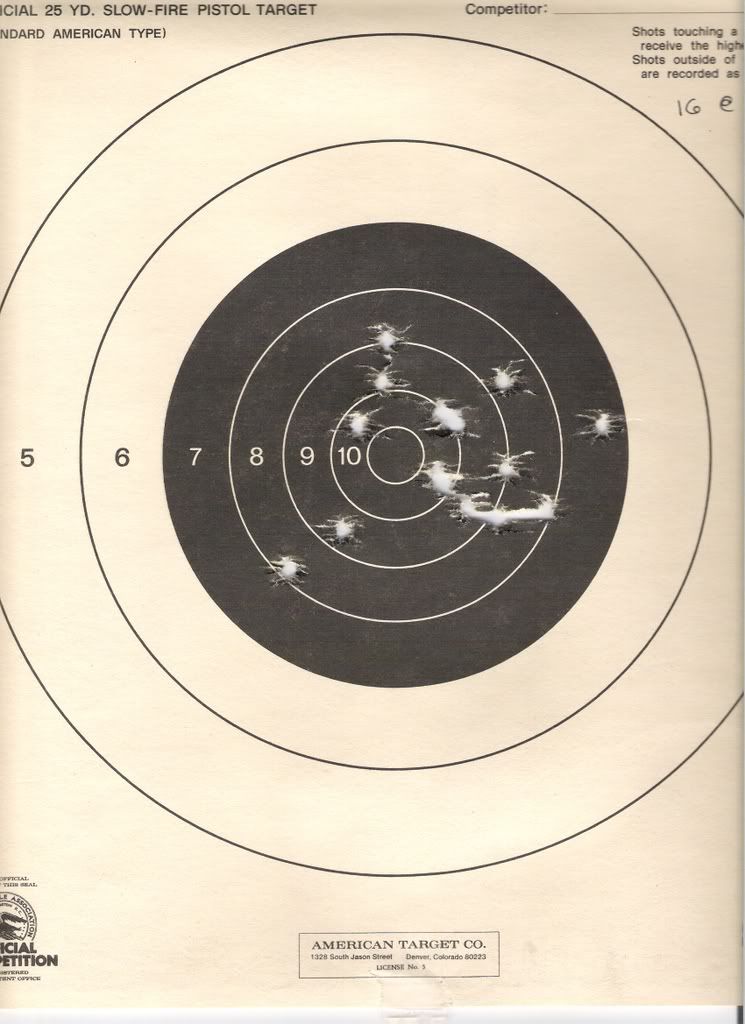 second one is 1 mag at 25 yrds.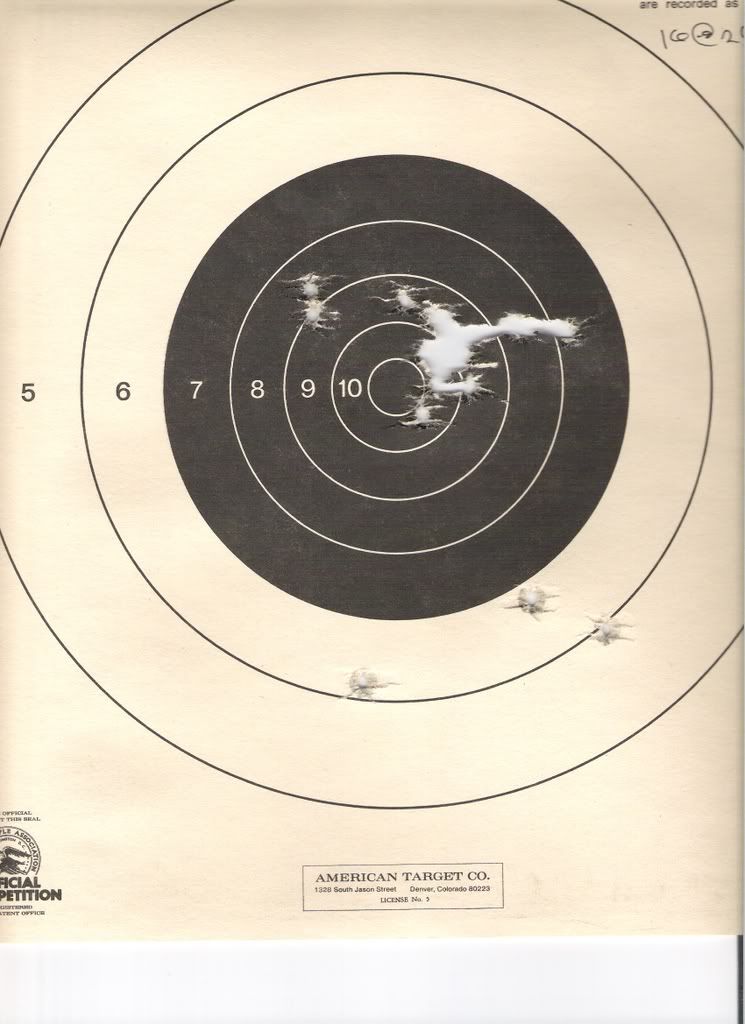 1 mag 35 yards. yeah there are only 15 holes... lol.
1 mag 15 yards right hand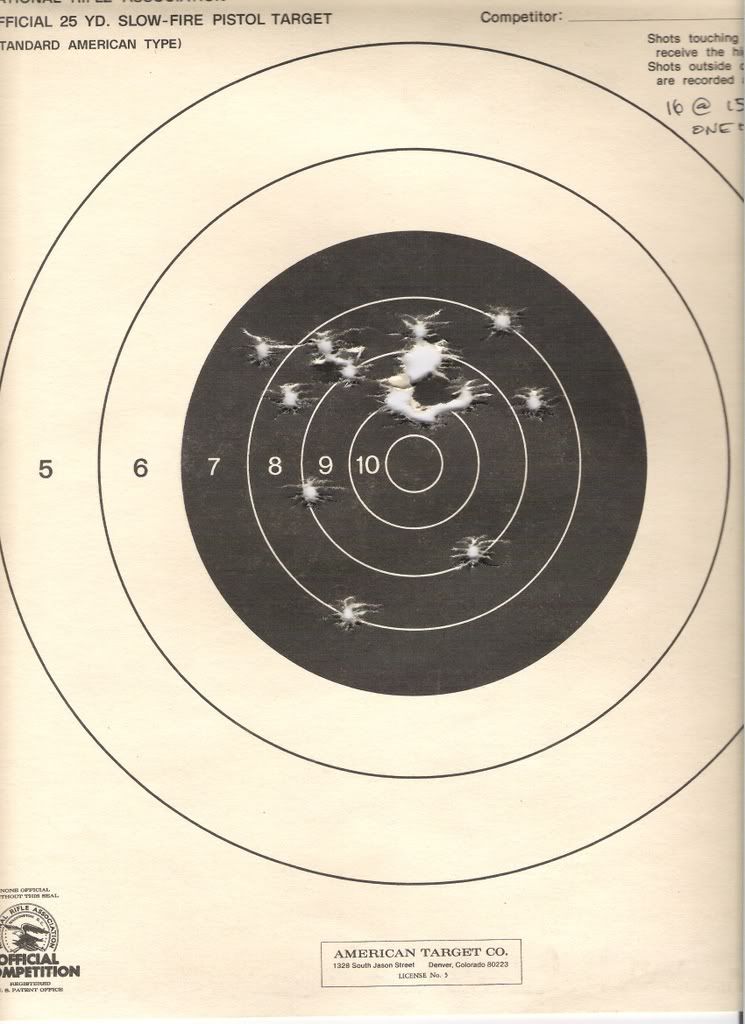 1 mag 15 yards left handed. first time I have actually tried left handed. def was wierd. more practice on that to come for sure.
Well what do you think? any pointers? I feel really comfortable. It seems there are a few anticipations on some of these targets so I will work on that. Thanks for the tips!