Discussion Starter
·
#1
·
Well, picked up my new XD9 Tactical Friday from my dealer.
Had an evening out at Shoot Straight in Tampa Saturday.
All I can say is WOW!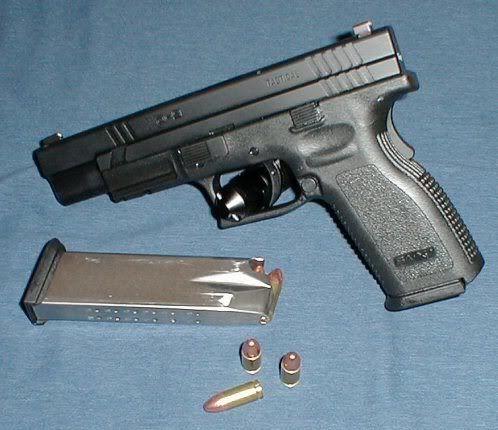 The weapon came to hand like a dream, love the functionality and ergonomics. The Trijicon sights gave quick acquisition and great field of view. Very little muzzle flip for quick followups. As close to perfection as I can say I've seen in an auto pistol.
150 pieces of 115 gr factory CCI Blazer Brass and not a single hiccup!
Had some decent groups.
10 rounds at 7yd - 2 inch O.C. 10x, bullseye target.
16 round at 15yd - 2 inch O.C. 10x, bullseye target.
FUN, FUN, FUN!!
Can't wait til next trip!!