Discussion Starter
·
#1
·
Finally got around to picking up an AR. I was going to build one myself but Rock River Arms is having a pretty good sale on a rifle that has many of the options I was going to put together on my own.
Here is their ad;
Rock River Arms: NEW! RRA LAR-15 Tactical Operator2
So far everything is still stock, but I will likely be upgrading certain parts soon.
Ergonomic rubber grip.
"Tactical" carry handle has a rail on top that allows you to "co-witness" with the iron sights if you have optics on.
Large trigger guard allows for shooting with gloves.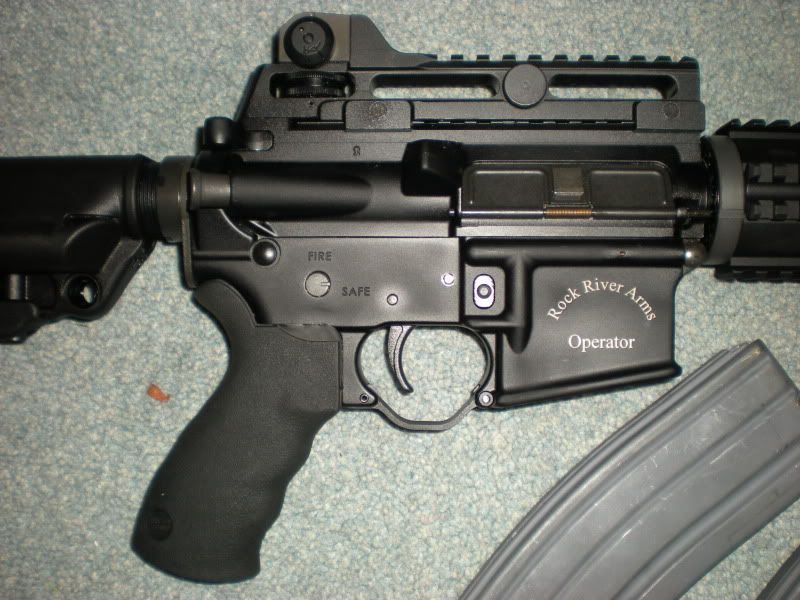 Chromed bolt assembly and barrel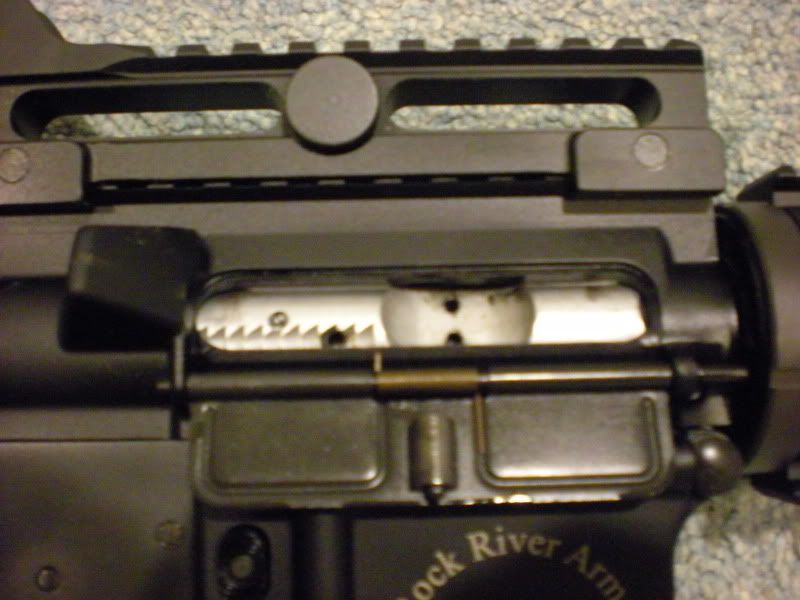 Little blurry, but the raised safety makes it very easy to flip it on and off quickly.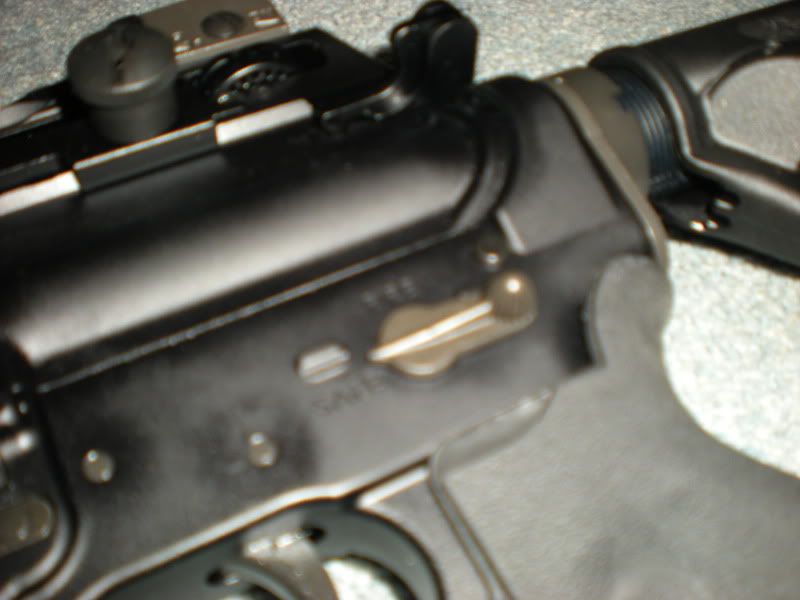 Carbine length rails and flip-up front sight.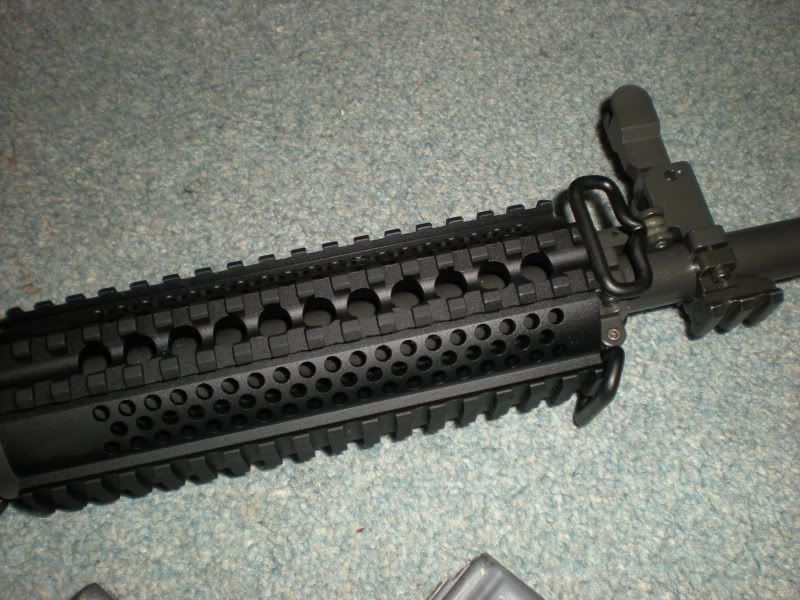 "Tactical" muzzle break.
6 position stock with cheek weld. There is also a battery compartment in the buttstock (next pic)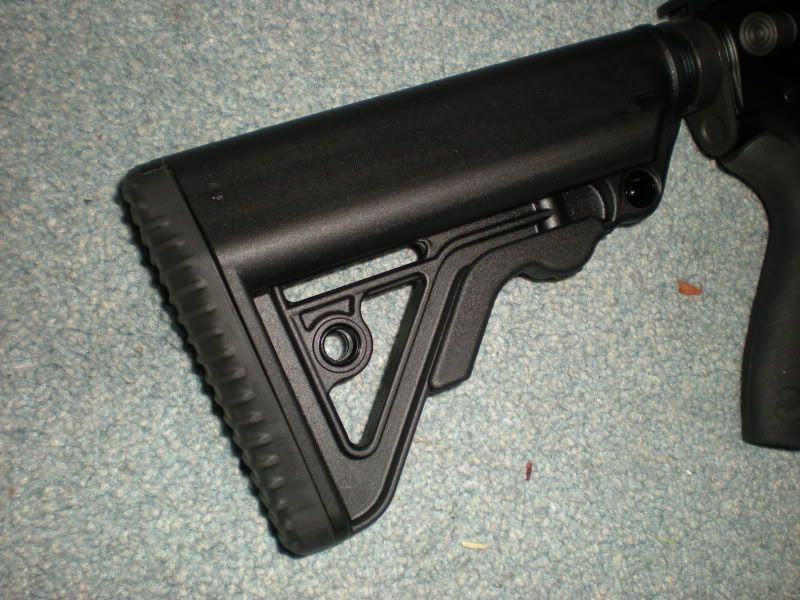 Battery compartment in butstock holds 3 CR123 batteries or 2 AA batteries in each hole.
I hope to pick up some rail covers soon, thinking about the angled forgrip and optics as well.