Discussion Starter
·
#1
·
So a short recap to get things started...
I ordered a Sig C3 with the free 1911 22 from firearmsforsale.com back on February 6th. Sig promised to ship the .22s in two weeks and then increased the window to 60 days on March 12th. A long, long, long wait to be sure. During that time I received my IL CCL and a custom holster with an 8 week lead time.
Thankfully the guys at firearmsforsale were great communicators throughout the whole process. At the sixty day mark all of the .22s once again hadn't shipped so they purchased the .22s themselves to fulfill the orders. Above and beyond in my book. Needless to say I'll be doing business with them again the next time I'm in the market for a new firearm.
Now on to the fun stuff!!!
First up the Sig 22, which was supposed to be black but I'm fine with the OD. After a bit of research I decided to order the upgrade kit from cwaccessories.com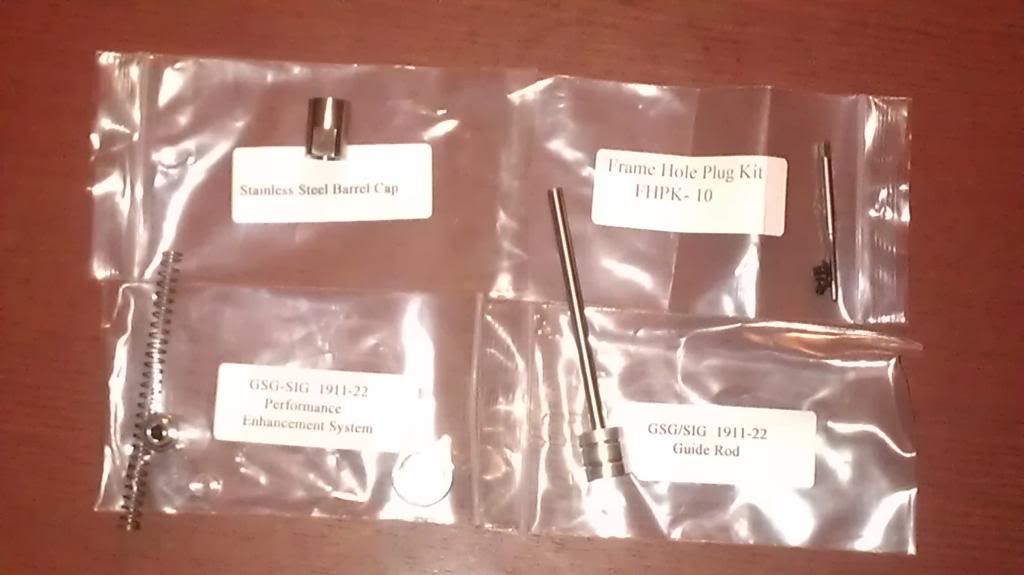 Swapped out the guide rod, bushing, barrel cap and spring plug. This keeps the barrel aligned and removes the need for the screw in the side.
Before: Crappy phone pic but you can see how the barrel is misaligned
After: Everything fits nice and snug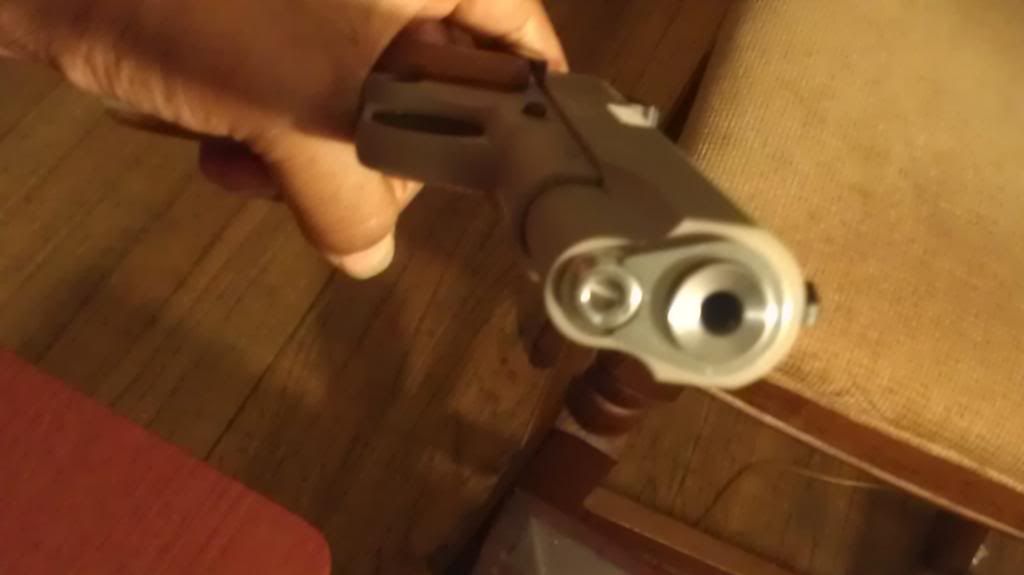 Nothing done to the C3 at all. I might swap the grips for black or gray ones at some point in time but that's probably all I'll do.
Can't wait to get to the range this weekend and shoot them!! I'm ecstatic to finally be a member of the 1911 club!