Discussion Starter
·
#1
·
Hey guys,
Finally got a chance to take the girl to the range...and I was surprised!
She did extremely well, and it was the first time she has shot a pistol. I started her out at 3yrds because I figure if she is going to be using my gun in home defense, then thats about the range it would be at.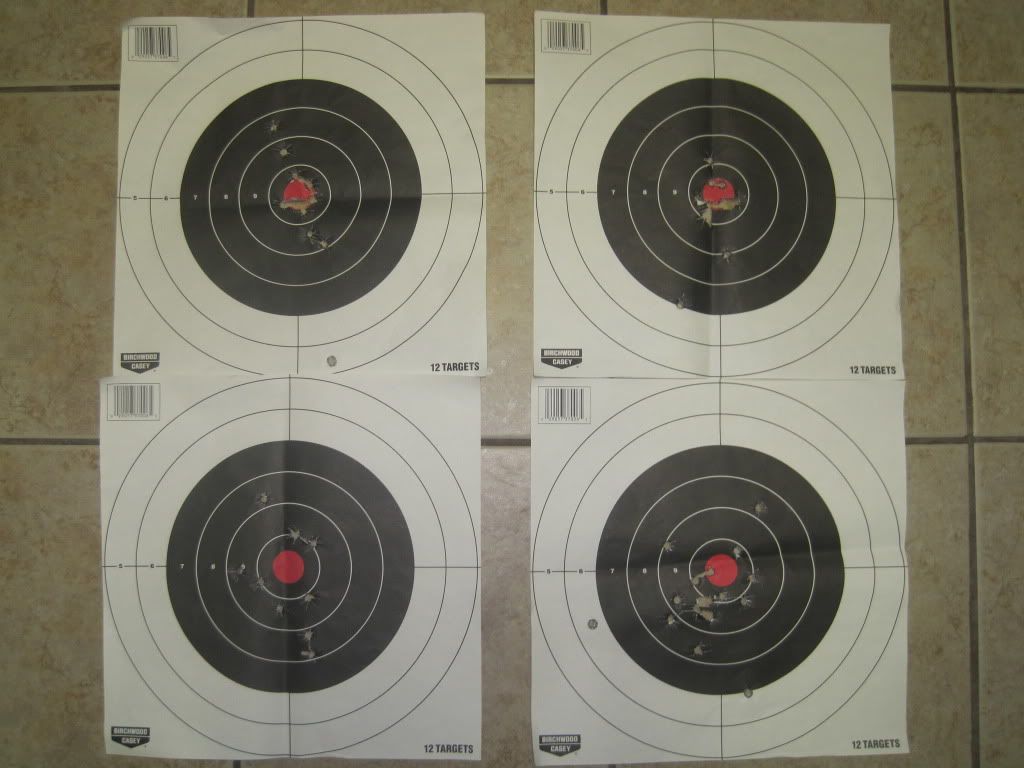 The left 2 are hers, the right 2 are mine. I was only putting 10rds in each mag so that she would slow down and take her time. We already picked out what gun she wants, a ruger lcp...so sometime in the future she will have her own.