I'll start this off with the fine print:
-First "I'll Take it" here rules.
-I assume that if you say "I'll Take It," you are saying this knife is legal to own in your area of residence.
-All prices include shipping and insurance via USPS with delivery confirmation in the CONUS.
-International shipping will be decided case-by-case, and shipping and/or any extra tracking support/insurance will be paid by buyer. I will help out if there's any problem, but the responsibility will be on the buyer.
-I have the right to refuse any buyer based on negative/lack of feedback, or if I just feel something is not right.
-Payment can be made via USPS MO or PP, however PP buyers will eat the fees.
Now on to the good stuff:
First up, I have a lightly used Emerson CQC-8 which I carried for about 6 months, but only cut with a few times. Comes in box.
Asking 145$
Sensitive content, not recommended for those under 18
Show Content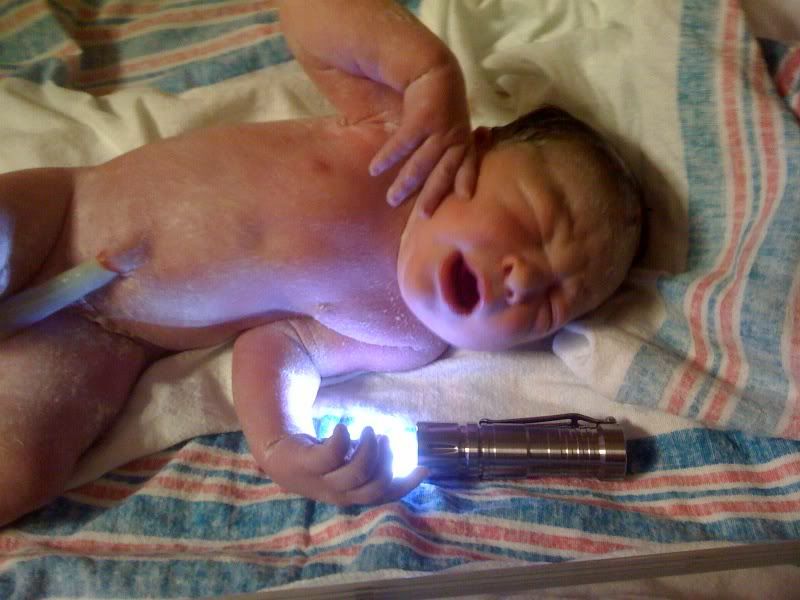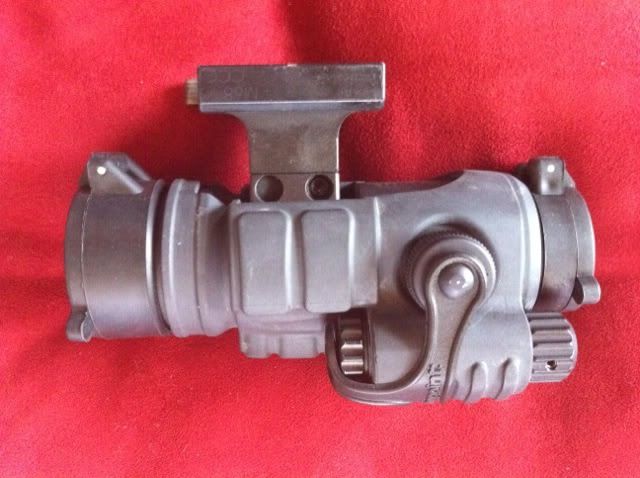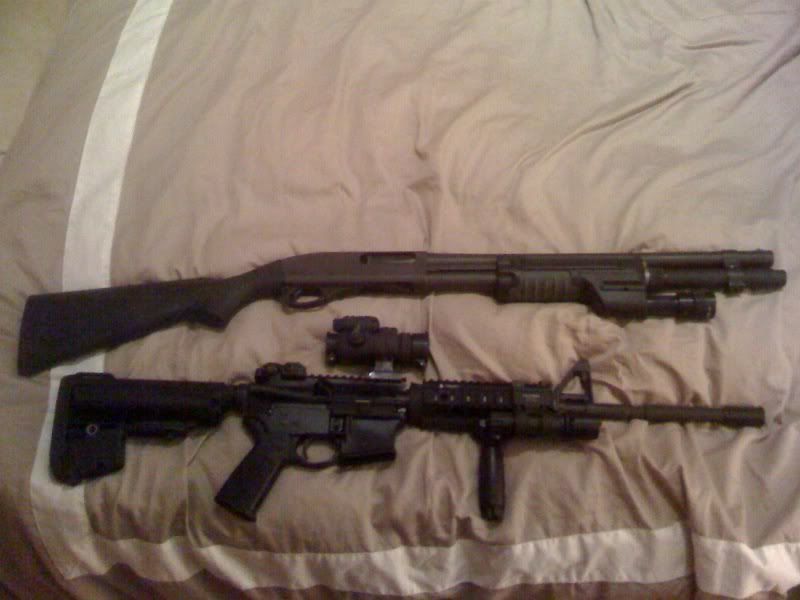 Second, I have a like-new Benchmade 42s balisong. This thing is in great shape. I say 95% to be conservative. I have never flipped it at all, and the tang pins look fresh. This one does not have a box but comes with the sheath. It's the serrated one.
I'm asking 170$
Sold!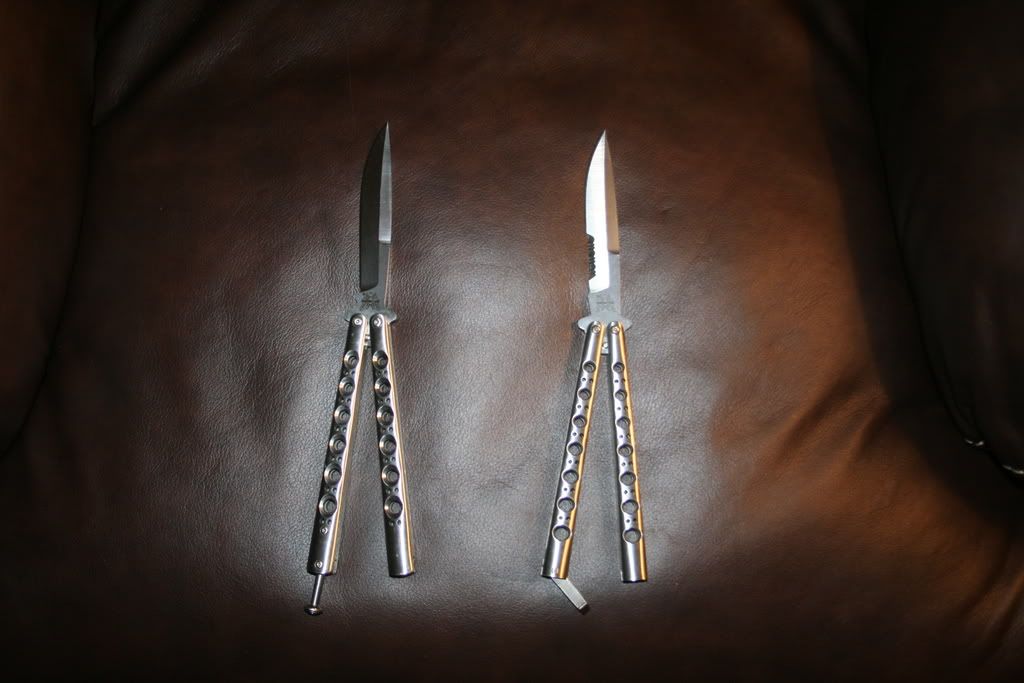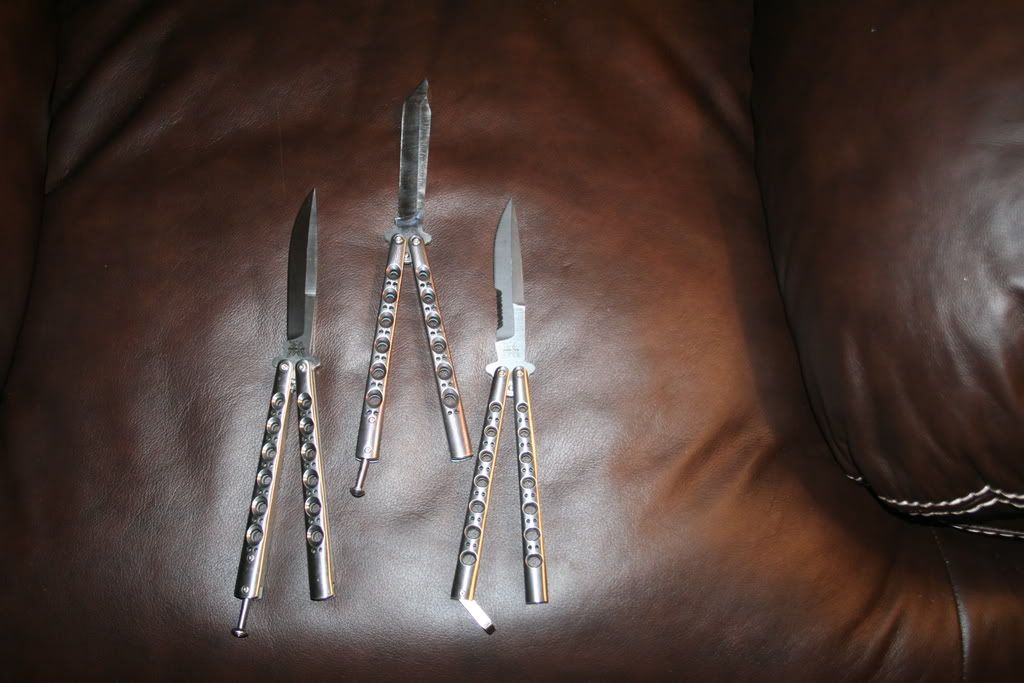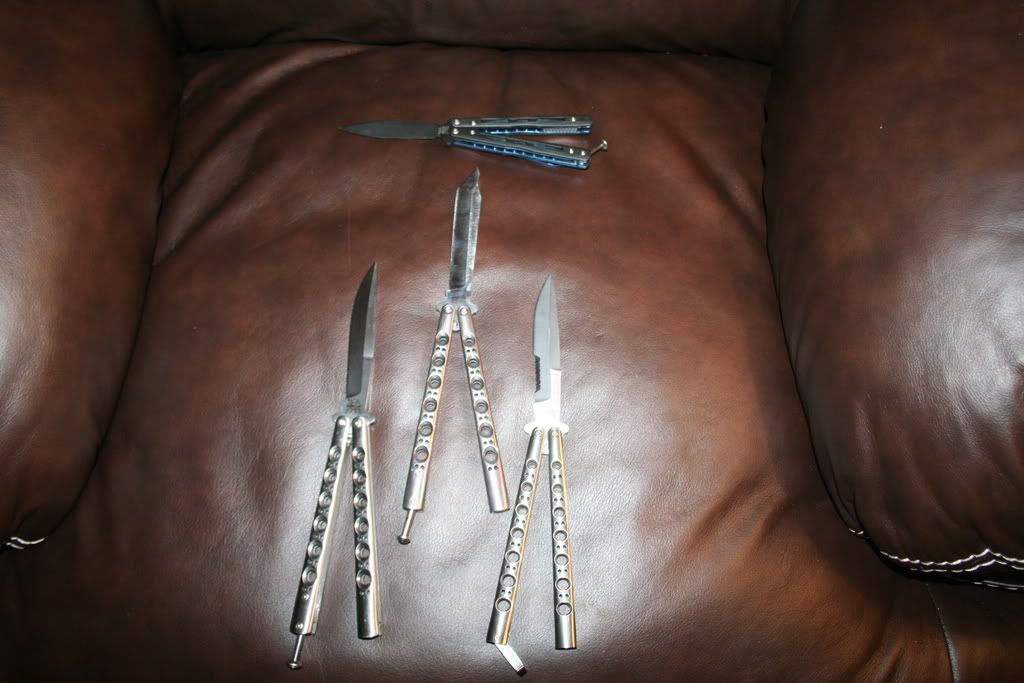 Third, I am also selling the BM 47a springlatch in the above photos. I got this one recently, but have replaced it with something I wanted more. The knife is used, but it in pretty good shape.
Asking 210$
Finally, I have an NIB Benchmade 32 (Morpho) Bali in satin, plain-edge. I have never even taken this one out of the plastic. It looks like any other NIB Morpho. It's a great little edc knife. I actually use a black-coated 32 for EDC, and have an extra satin plain-edge for the safe.
I'm asking 140$
.
Traded!
Remember that these prices include shipping, insurance and delivery confirmation.
If you have any questions, please don't hesitate to email me at JCres621 @ gmail . com. Just make sure to put the name of the knife you're inquiring about in the header.
For references, check out my sn at Glocktalk, AR15.com, Bladeforums, and FloridaShootersNetwork.com. I'm also a moderator for Boresight Solutions at USN.
Thanks,
Jason