Discussion Starter
·
#1
·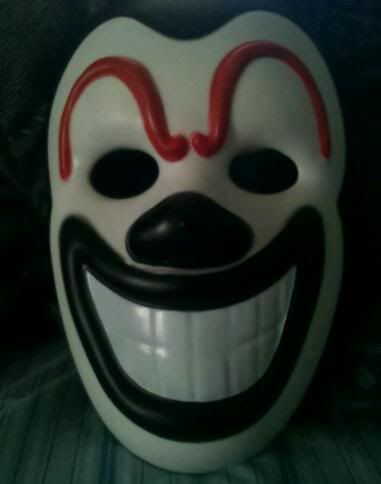 We took the boy halloween shopping Friday. He is going to be a ghostbuster. My girl got stuff for her pirate ensamble, and I got this neato mask for $5.
It reminds me of some old clown cartoon from the 20s but I can't really place where I've seen it from. She thinks its rascist. Says it reminds her of people in blackface in old movies. I said if she wants rascist ill get the obama mask and dress like a terrorist. We've been arguing about it since Friday night.
Her friend says it looks like a good bank robbin' mask.
So if y'all can quit looking at schweddy balls for a minute,
Do you find this mask offensive?